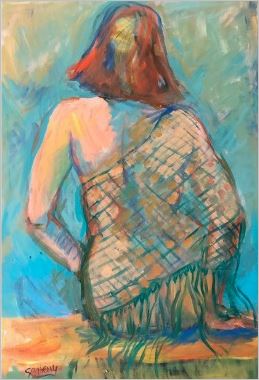 July 12 to September 9, 2018
Fox Fine Jewelry
,
Ventura, CA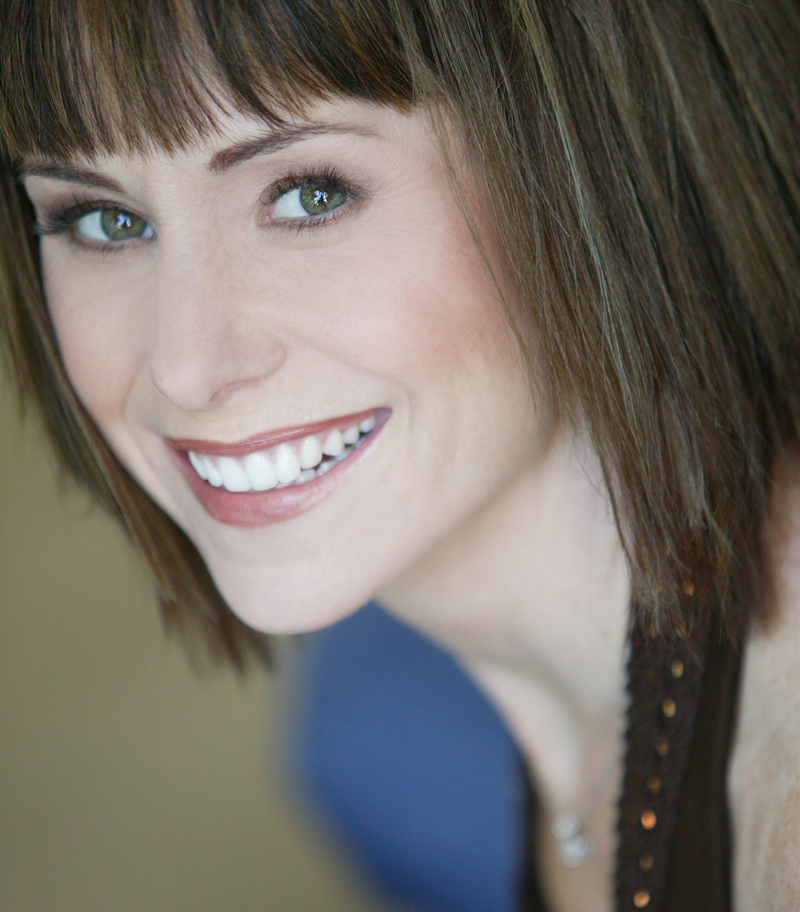 5-STAR THEATRICALS*
Presents the Third and Final Show of its 2017-2018 SEASON with
SUSAN EGAN starring as BELLE in
BEAUTY AND THE BEAST
Music by Alan Menken Lyrics by Howard Ashman and Tim Rice
Book by Linda Woolverton
Musical Direction by Dan Redfeld
Choreography by Cheryl Baxter
Directed by Yvette Lawrence
The Original "Belle" Returns Beginning
Friday, July 20 at the Thousand Oaks Civic Arts Plaza!
Thousand Oaks, Calif…5-STAR THEATRICALS (formerly Cabrillo Music Theatre) is thrilled to announce that Broadway's original "Belle" SUSAN EGAN, will reprise her iconic performance once again (for one last time!) in its final show of its 2017-2018 season, BEAUTY AND THE BEAST, music by Alan Menken, lyrics by Howard Ashman & Tim Rice, book by Linda Woolverton (based on the Disney film), musical direction by Dan Redfeld, choreography by Cheryl Baxter and directed by Yvette Lawrence. BEAUTY AND THE BEAST will open on Friday, July 20, 2018 and runs through Sunday, July 29, 2018 at the 1,800-seat Kavli Theatre at the Thousand Oaks Civic Arts Plaza, 2100 Thousand Oaks Boulevard in Thousand Oaks.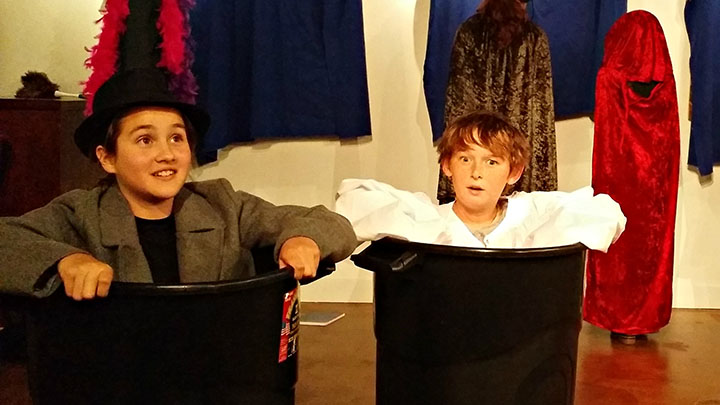 For the first time ever,
Gold Coast Theatre Conservatory
and
Young Artists Ensemble
will join together to present a
Summer Theatre Camp
. This inaugural camp offering provides an opportunity for young people in grades 3 – 12 to present a full-length comedy play, while learning comic timing, character development, voice, and movement skills. The camp setting is Mondays through Fridays from 9 am to 3 pm, July 9 through 27. Performances are in the Theatre on the Hill at the Hillcrest Center on Friday and Saturday, July 27 and 29, 2018. Classes are in Thousand Oaks at the Four Friends Gallery,
1414 Thousand Oaks Blvd
. for the first two weeks and will move up to the Theatre on the Hill,
403 W. Hillcrest Drive
for the final week of tech rehearsals in the theatre. Space is limited to 20 students and there is no double-casting.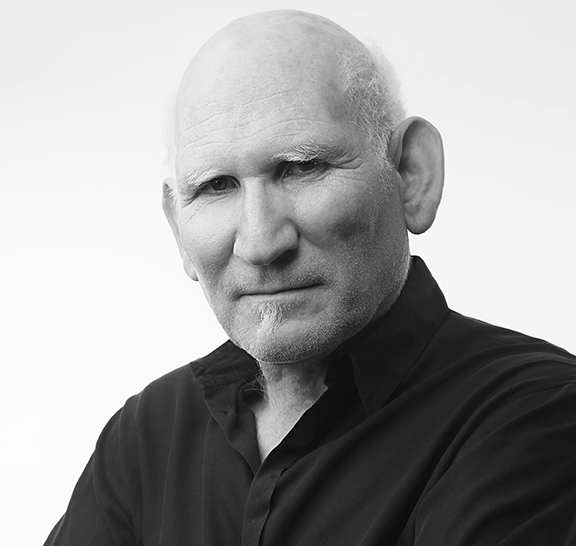 Renowned art critic Peter Frank to jury fine art of American artists from around the country
Camarillo, Calif. — Studio Channel Islands will launch the NEXT Big Thing exhibition with an opening reception 4 to 6 p.m., July 7, in SCI's Blackboard Gallery located at 2222 E. Ventura Blvd., Camarillo. The NEXT Big Thing showcases the fine and bold art of various American artists from all around the country including video, film, performance, sound and installation art. This exhibition will be on display July 5 to August 18.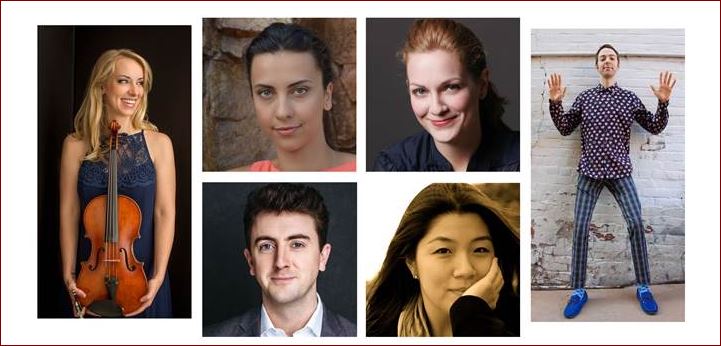 Music Academy of the West Announces Winners of Inaugural Alumni Enterprise Awards;
Total of $90,000 Awarded for Innovative Programs
June 13, 2018
- A pioneer of thought leadership in music and the arts,
Music Academy of the West
is thrilled to announce the winners of its inaugural
Alumni Enterprise Awards
. Open to all alumni of the Academy's Summer Festival, the awards program was announced last year to fund original classical music projects with significant community impact. A total cash prize of $90,000 will be shared among the six winning alumni: tenor
Benjamin Bliss
, violist
Molly Carr
and pianist
Anna Petrova
, pianist
Theresa Kim
, mezzo-soprano
Brenda Patterson
, and pianist
Evan Shinners
. They and their projects were chosen from more than 50 applicants by the Academy's senior management in collaboration with its
National Advisory Council
, comprising four key figures in arts and business management. Winners will be in attendance to speak about their initiatives at the Academy's second
Classical Evolution/Revolution Conference
on June 22.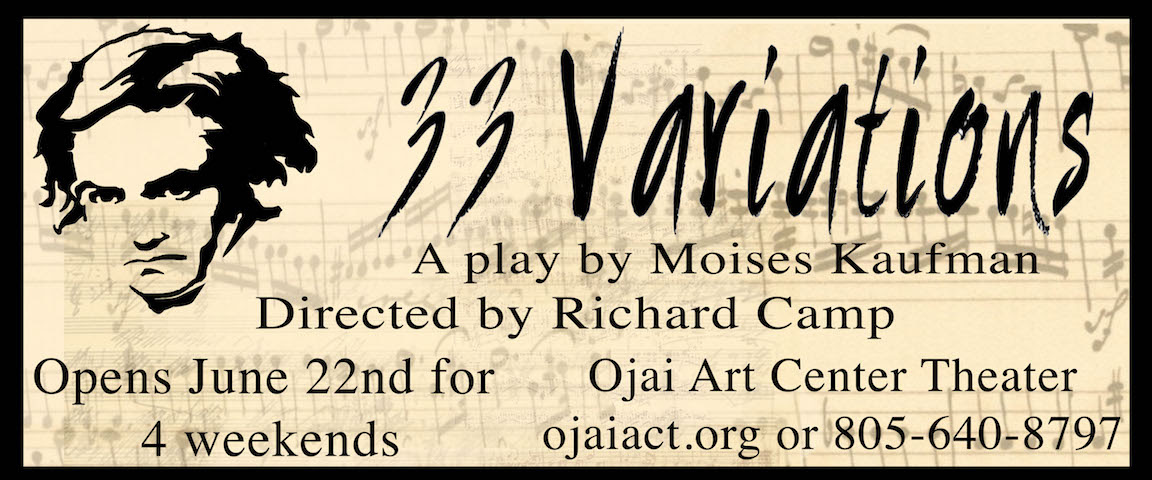 "33 Variations," a play bridging two centuries surrounded by the music of Beethoven, live on stage each performance
Ojai, CA The 2018 season for the Ojai Art Center Theater has been a huge success so far with On Golden Pond, Macbeth and Bakersfield Mist playing to sold-out houses and the reaction from the community so warmly gratifying. The season is on a winding road that has and will continue to break new ground in theatrical offerings for the OACT. That is exemplified through the next production, 33 Variations, opening June 22.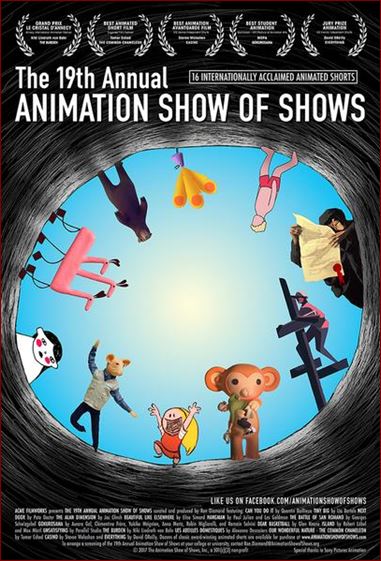 FREE summer film series Animated Nights! kicks off with the 19th Annual Animation Show of Shows on Fri., July 6, under the stars at the Santa Barbara County Courthouse Sunken Garden
The summer's FREE film series, Animated Nights!, kicks off with a screening of the 19th Annual Animation Show of Shows on Friday, July 6, at 8:30 p.m. outdoors at the Santa Barbara County Courthouse Sunken Garden. The evening features 16 exceptional animated short films introduced by Ron Diamond, curator of Animation Show of Shows.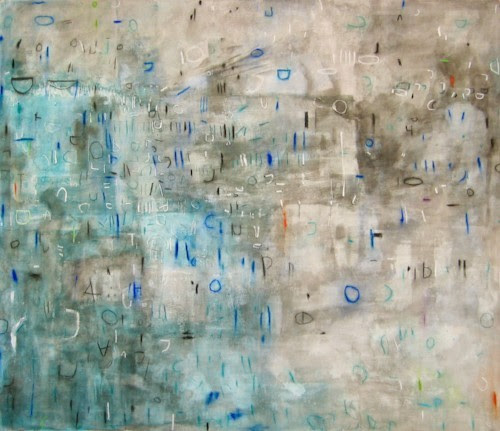 Art
Erik ReeL Showing at Butler Institute of American Art
4 June 2018-- Society805.com's own Art and Cultural contributing editor, Erik ReeL, has been selected to exhibit in the Butler Institute of American Art's 2018 midyear show. The Butler Institute of American Art in Youngstown, Ohio, was the first museum in the world dedicated solely to American Art and has a long and venerable history of showing the best in American Art since 1919. The exhibition will run from 1 July to 26 August 2018. ReeL also exhibited just last year in an international group exhibition at the CICA Museum in Seoul, South Korea.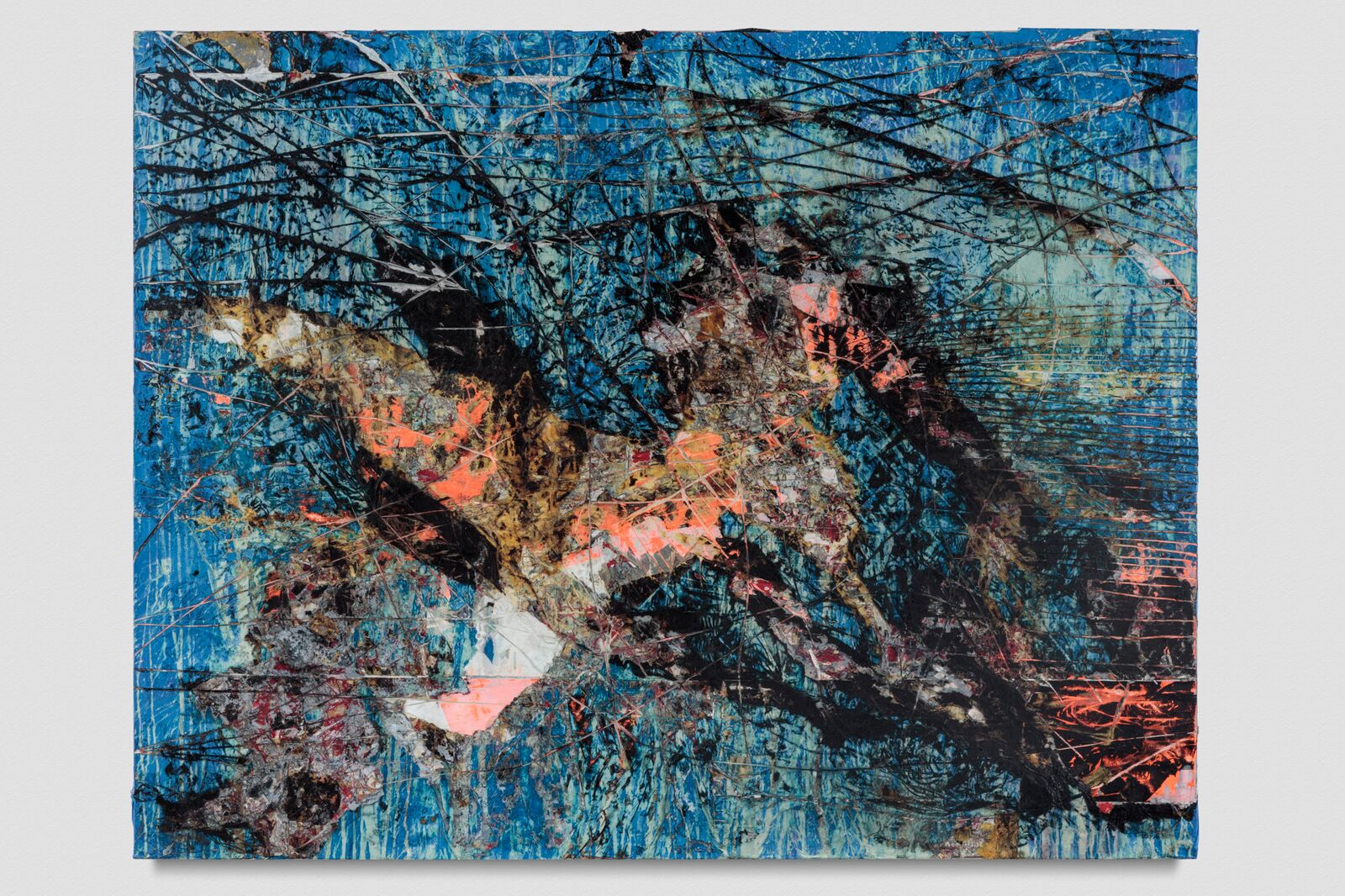 Mark Bradford at Hauser & Wirth, Los Angeles
Mark Bradford's solo exhibition "New Works" at Hauser & Wirth's magnificiently raw Los Angeles location is the artist's first gallery exhibition in his hometown in over 15 years. Bradford's star has been on the ascendency over the last decade, burning white hot since his "Tomorrow is Another Day" exhibition for the US Pavilion at the 2017 Venice Biennale, which will travel back to the states for a stint at the Baltimore Museum of Art.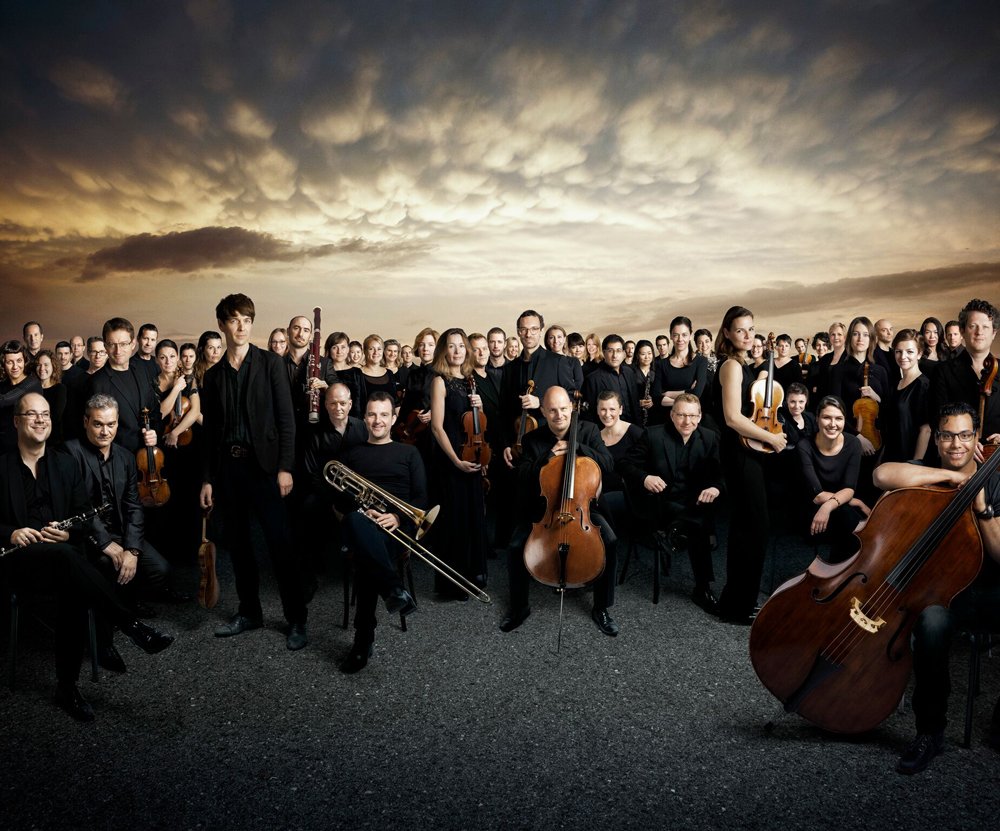 Ojai Music Festival Highlights
For four days the Ojai Music Festival will bring its musical innovation and magic to the 805 from June 7-10, 2018.
Highlights of the festival include:
Performances by the members of the Mahler Chamber Orchestra (MCO) in its first extended United States residency. Founded in 1997, the Berlin-based MCO defines itself as "a free and international ensemble, dedicated to creating and sharing exceptional experiences in classical music. With members spanning 20 different countries, the MCO works as a nomadic collective of passionate musicians uniting for specific projects in Europe and across the world.