True West
Set in the foothills east of Los Angeles, True West tells the story of two estranged brothers who reunite in their mother's kitchen for the first time after several years of not speaking to each other. Austin, a well educated man, is trying to write his screenplay while dealing with the antics of his brother Lee, a demented thief and hustler. Austin has the opportunity to sell his screenplay to a Hollywood producer, but will Lee get in the way or will the brothers be able to work things out in time?
Directed by Tom Eubanks and produced by Bethany Angelette, True West is an American classic that explores the dynamics between two brothers struggling with the chaos of the creative process and the business of art.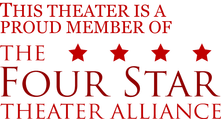 Specific details
WHEN
through March 25th, Friday and Saturday at 8pm and Sunday at 2pm.
TICKETS
Tickets are $20 for adults and $17 for seniors, military, and students.
OTHERS
For reservations call 805-483-5118or go to www.elitetheatre.org for more information
Location

Elite Theatre Company 2731 Victoria Avenue Oxnard, CA 93035