×
Warning
JUser: :_load: Unable to load user with ID: 733
JUser: :_load: Unable to load user with ID: 742
LIFESTYLES
Get

the inside scoop of individuals and businesses who live, work and play in the 805. In this section you will find articles and tips to make the most out of your lifestyles.
Studio Sauvageau is much more than a boutique, it is the heart and soul of owner and designer, River Sauvageau. After 23 years of making exquisite handbags, River reflects on the journey that led her to become one of Ojai's most unique designers.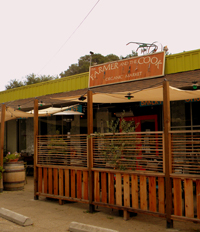 Farmer and the Cook owners, Steve & Olivia, are dedicated to growing and providing fresh, organic food. After nearly 11 years, they have built much more than a place to stop in for lunch – they have created a community gathering place for friends old and new.