MIND BODY & SPIRIT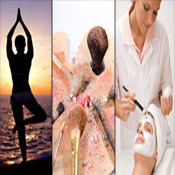 Featuring articles from area experts that helps enhance the Mind, Body and Spirit of the individual and tips to maintain you and your inner beauty needs.
Children categories
It's difficult when we see a loved one, who's struggling with their wellness, continue to choose processed foods. Encouraging them to add one or two beneficial aspects of diet, rather than telling them they shouldn't eat the processed foods they're attached to, is way easier for them emotionally, as a first step.
Sleeping on two or three pillows at a time, or putting a wedge pillow under your regular pillow will help get rid of dark circles under your eyes!
More...