Performing Arts (42)
Review
Ventura, CA
- For those locals who follow American theatre, it was great good news when the Rubicon announced it was going to produce
Other Desert Cities
this season. This is a great play.
A fabulously funny, yet serious play.It was a sensation when it opened off-Broadway at the Lincoln Center Theatre and then later re-opened on Broadway in November 2011. And the Rubicon theatre company has delivered a top-notch, not-to-miss production that gives this play everything it deserves.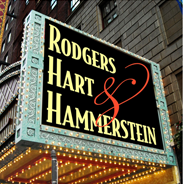 Review
Ventura, CA – As of this writing, tickets are still available for the remaining concerts in the Janet and
Mark L. Goldenson Broadway Musical Concert Series at the Rubicon Theatre Company in Ventura. If
the remaining concerts are anything like the previous presentations in this series, they will be not-to-miss
events.