Performing Arts (49)
Review-
A play worth seeing more than once,
See Rock City
is the "don't miss" sequel to
Last Train to Nibroc
, the second part of Arlene Hutton's
Nibroc Trilogy
American set piece featuring Nibroc's young couple, May and Raleigh.
Quietly struggling with timeless inner truths, Lily Nicksay and Erik Odom in Arlene Hutton's See Rock City at the Rubicon Theatre, downtown Ventura, through 14 February, 2016. Photo courtesy Zachary Andrews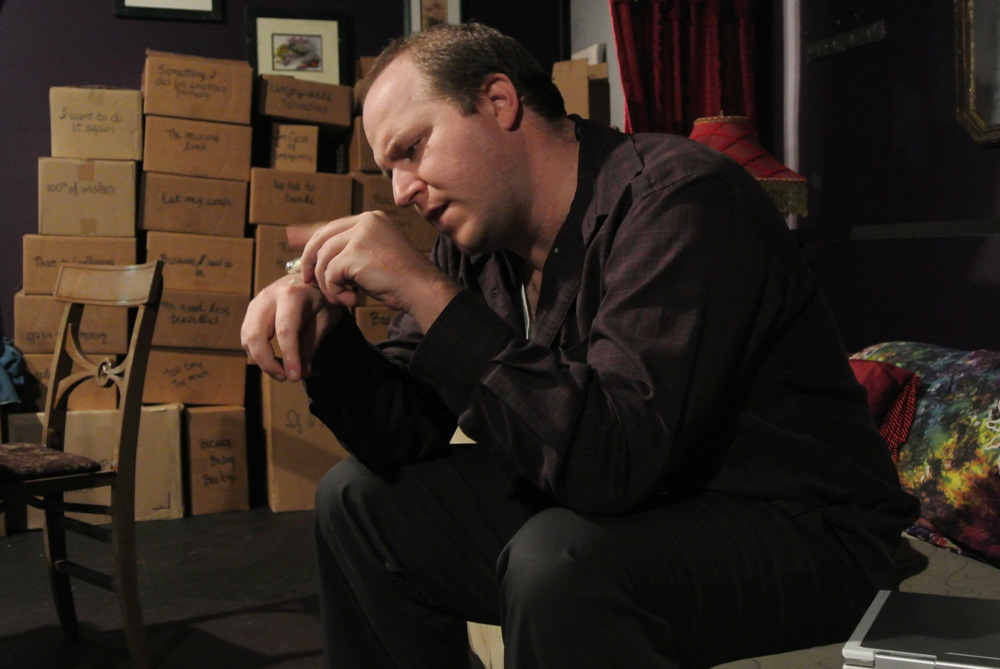 Review-

Flying H Group Theatre's presentation of Karl Gajdusek's FUBAR delivers another fun night of whacky, dark comedy.
(l) Brian Robert Harris in

Karl Gajdusek's

FUBAR at the Flying H Group Theatre,
Ventura, January 2016
Photo Credit: Maria Rojas
More...