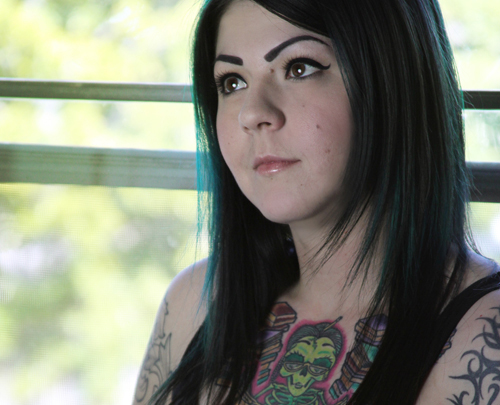 #Throw Back Mondays

(originally posted 10/1/12)
Christina Diaz, 805 visionary, publisher, curator, producer, Renaissance woman at large, has been crossing boundaries and bringing diverse art worlds together across the 805. Her production company, Pistol Productions, has put together a string of strong art shows, primarily in Oxnard and Ventura, bringing together artists and audiences from both towns to the benefit of all. Recent shows curated for the Stoneworks Studios, in the Ventura Avenue art zone, have repeatedly drawn large, enthusiastic, and diverse crowds.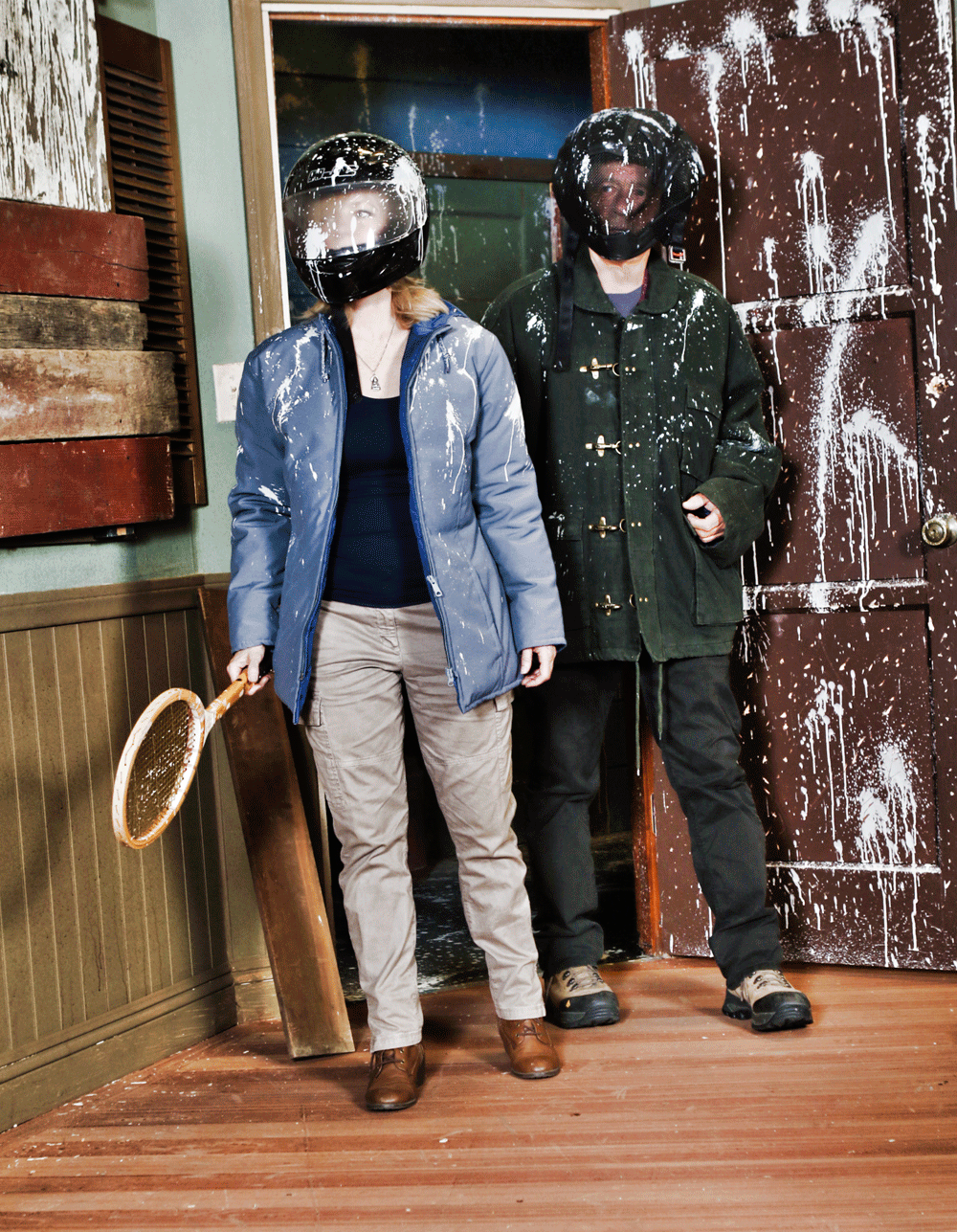 Santa Paula Theatre Center is featuring Conor McPherson's
The Birds
through July 30th. For those Flying H Theatre fans out there, this is going to look like an old reunion, as most of the principles were also involved with the sadly defunct Flying H Group, now getting together for another round with this fabulous production of McPherson's play.
The attacks contine as Diane (Kathleen Bosworth ) and Tierney (Allan Noel) struggle to survive in Conor McPherson's apocalyptic thriller THE BIRDS live on stage from June 23 - July 30 at the Santa Paula Theater Center, Santa Paula, CA.
Photo Credit: Brian Stethem Photography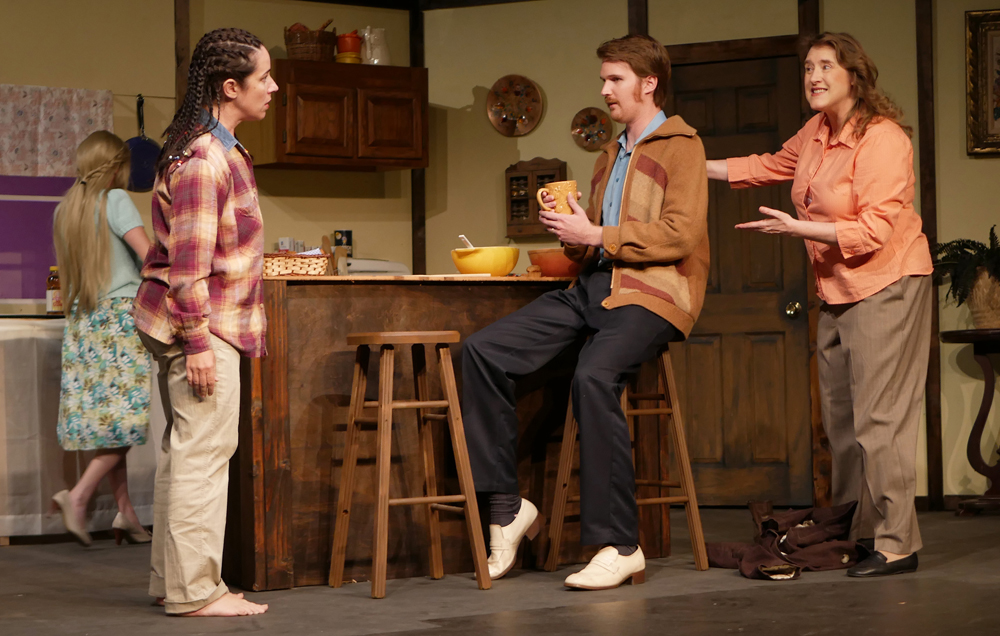 The play When We Were Young and Unafraid is sort of a local legend. Originally a smaller project workshopped in Ojai, it was eventually produced off-Broadway in 2014. Its author, Sarah Treem has gone on to do television, including writing for Game of Throne, I believe. The play itself is a well-structured, tightly written play set in 1972 about women's issues, featuring four strong women's parts and a token male role. Though set in the 70s it is more relevant today than ever.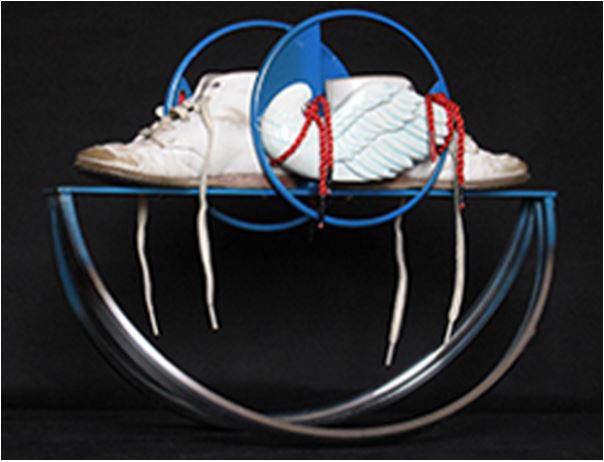 Art Review
Delightful Bob Privitt Show at the Ventura County Museum
Bob Privitt's solo show, Manipulations, brings another round of Privitt's well-known and delightful assemblages to the Ventura County Museum. Privitt has also had a solo show of his work at the Tool Room gallery at the Bell Arts Center when it was run by the museum. The current show presents a tighter, more closely related group of small sculpture/assemblages. Though color is not usually a key element in assemblage art, this show uses color very effectively to up the intensity of the visual impact to good effect.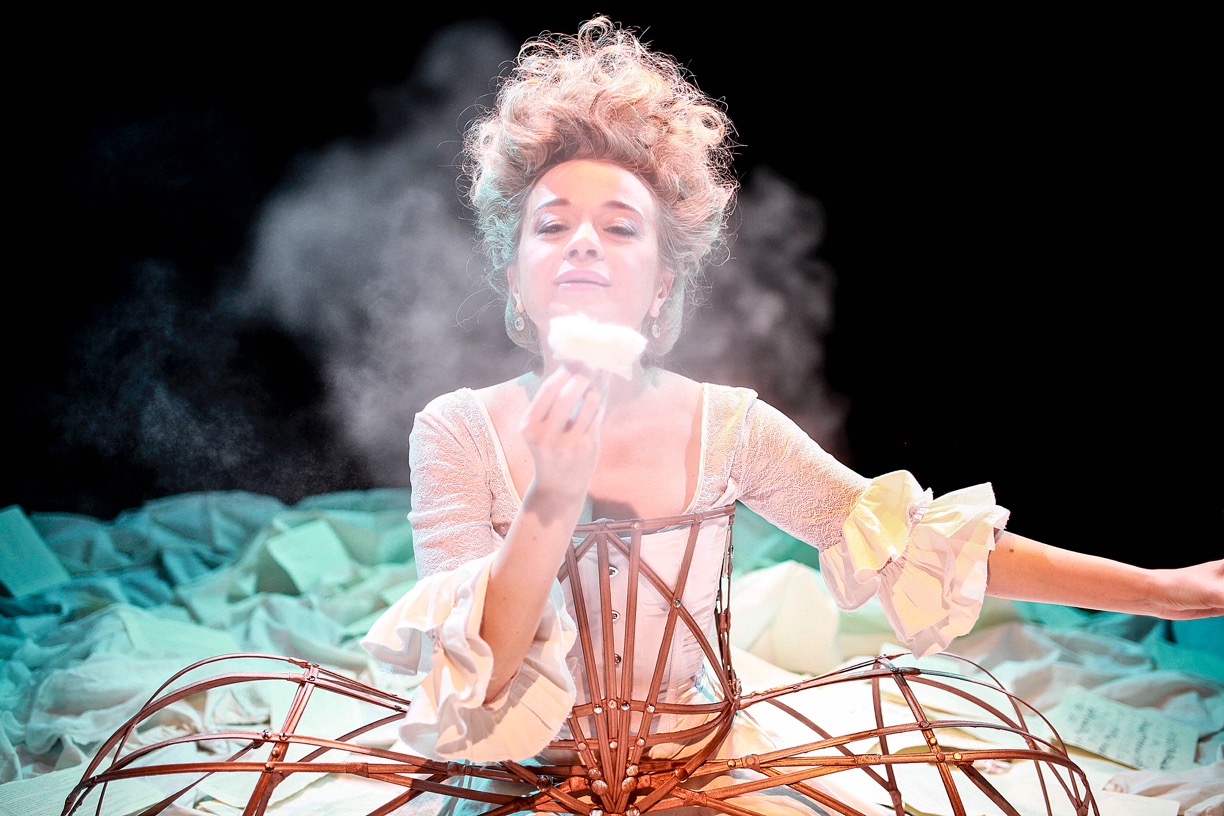 Beyond Mozart
Milo's Other Mozart Performance of a Lifetime Comes to Rubicon
It is to Karyl Lynn Burns and the Rubicon Theatre's great credit that they have brought Sylvia Milo's truly remarkable performance, The Other Mozart, to Ventura and the Rubicon stage for a limited engagement. This is a very special night of theatre, not to be missed by anyone even remotely interested in seeing a great performance. There is nothing quite like it available anywhere else. Rubicon brings in not only Milo but her entire original production that ran so successfully in New York and London and now tours internationally.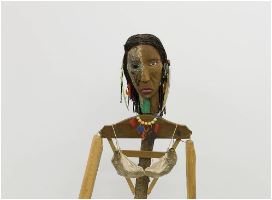 Art Review
BEYOND THE 805
At the Center of the World
Jimmie Durham at the Hammer Museum Los Angeles
Jimmie Durham: At the Center of the World, a retrospective of Durham's work put together by Hammer's curator Anne Ellegood is a superb exhibition, infused with the most marvelously incisive wit and visual cunning.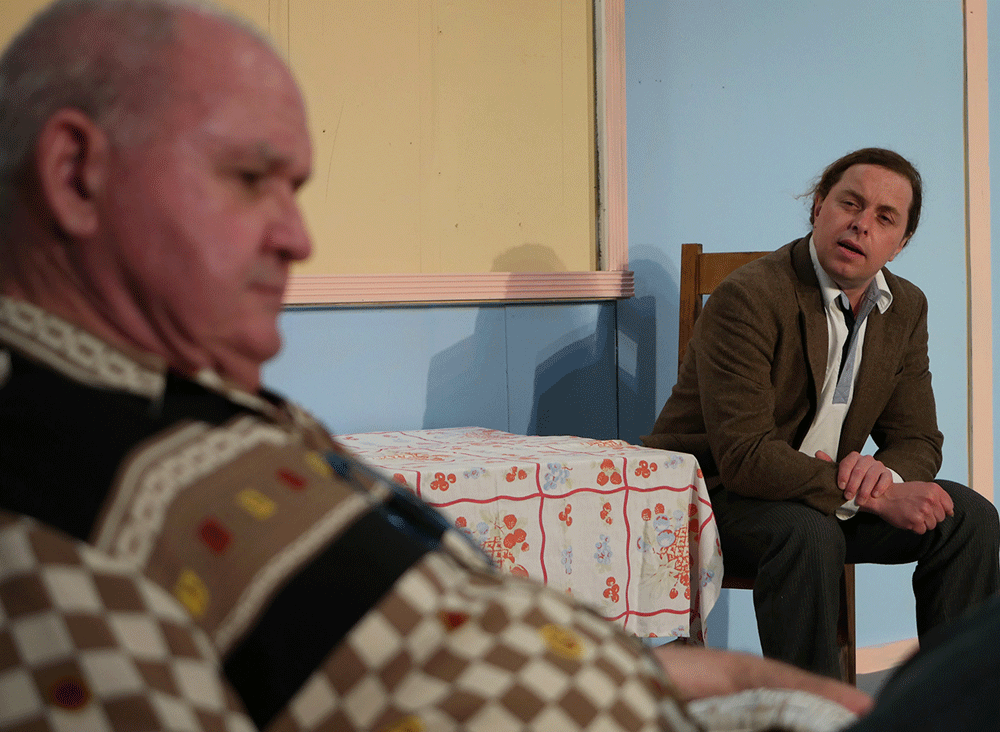 Two Lights at Elite's South Stage
Elite Theatre Company has brought the world premier of Brett Busang's Two Lights to its South Stage theatre, which is their annex for showing new work, and more experimental productions. Set in the 1950s it is a tight little drama loosely based on the life of Edward Hopper, the great American painter, and his wife, who was also a painter and modeled for her husband.
Jake Mailey (left) as Al and Clayton McLannock as Ed- Photos Credit: Joe Orrego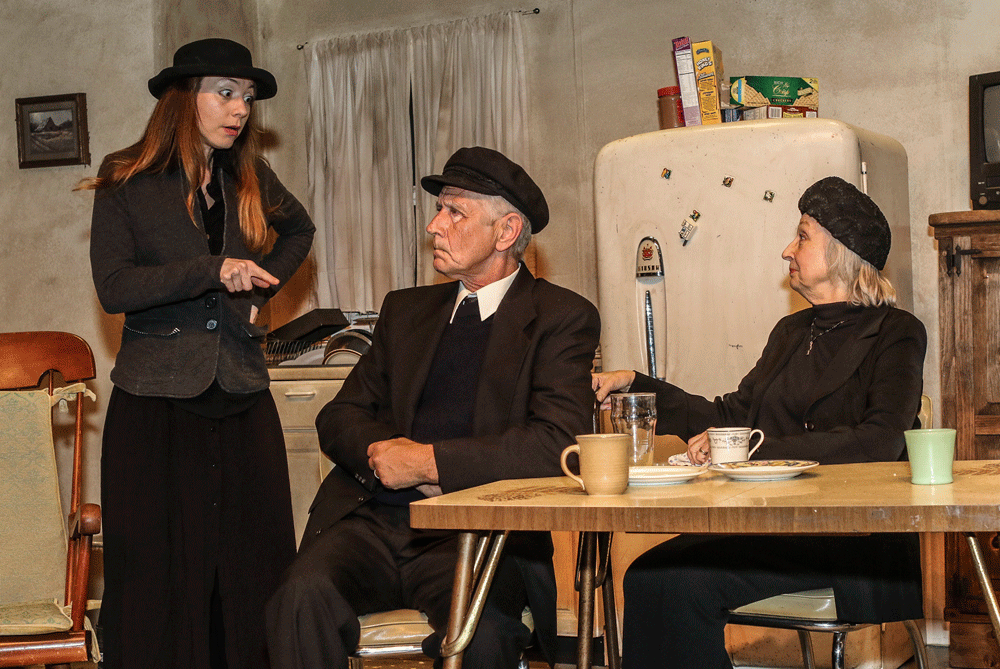 Santa Paula Theatre Center's Outside Mullingar and The Elite Theatre Company's Engaging Shaw
Though profoundly different in virtually every other aspect, the current offering of two 805 theatres, the Santa Paula Theatre Center's Outside Mullingar and the Elite Theatre's Engaging Shaw, feature the exact same theme: the long-term wooings of a woman for a remarkably resistant man.
Jessi May Stevenson (left) as Rosemary, Cecil Sutton as Tony and Rosalee Calvillo as Aoife in the romantic Irish comedy OUTSIDE MULLINGAR by John Patrick Shanley, Photo Credit: Brian Stethem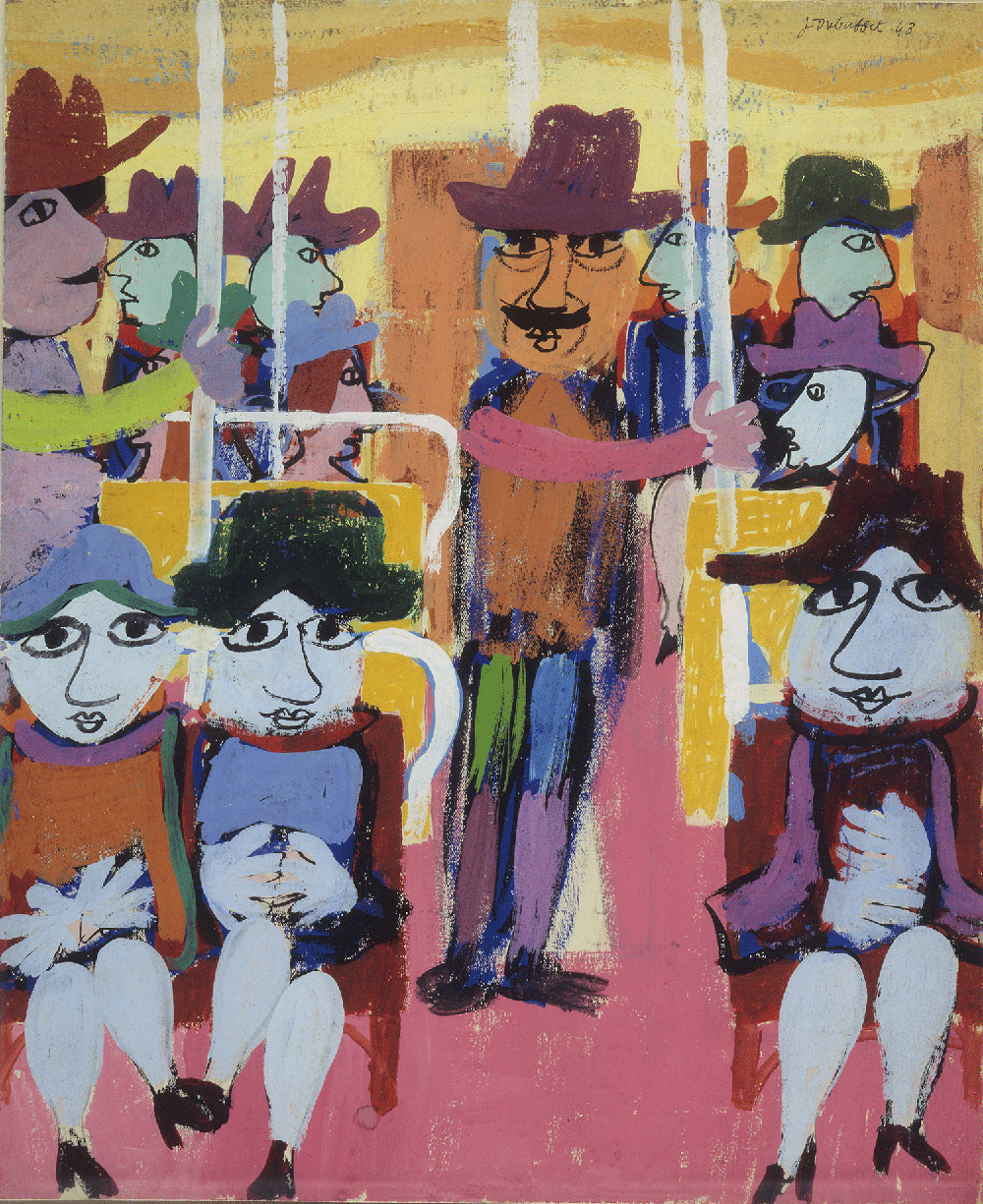 Art Review
BEYOND THE 805
Jean Dubuffet Drawings at the Hammer
The current exhibition of Jean Dubuffet's drawings at UCLA's Hammer Museum is the first exhibition of Dubuffet's drawings of this depth and scope. Consisting of almost 100 works created between 1935 and 1962 it spans Dubuffet's most creative years, curated by Isabelle Dervaux, Acquavella Curator of Modern and Contemporary Drawings at the Morgan Library and Museum. The Hammer presentation is curated by Connie Butler, chief curator, with Emily Gonzalez-Jarrett, curatorial assistant. Dubuffet is in some ways the most influential and perhaps best French artists since WW II , so this show represents an important addition to the understanding of his work and post-war art history scholarship.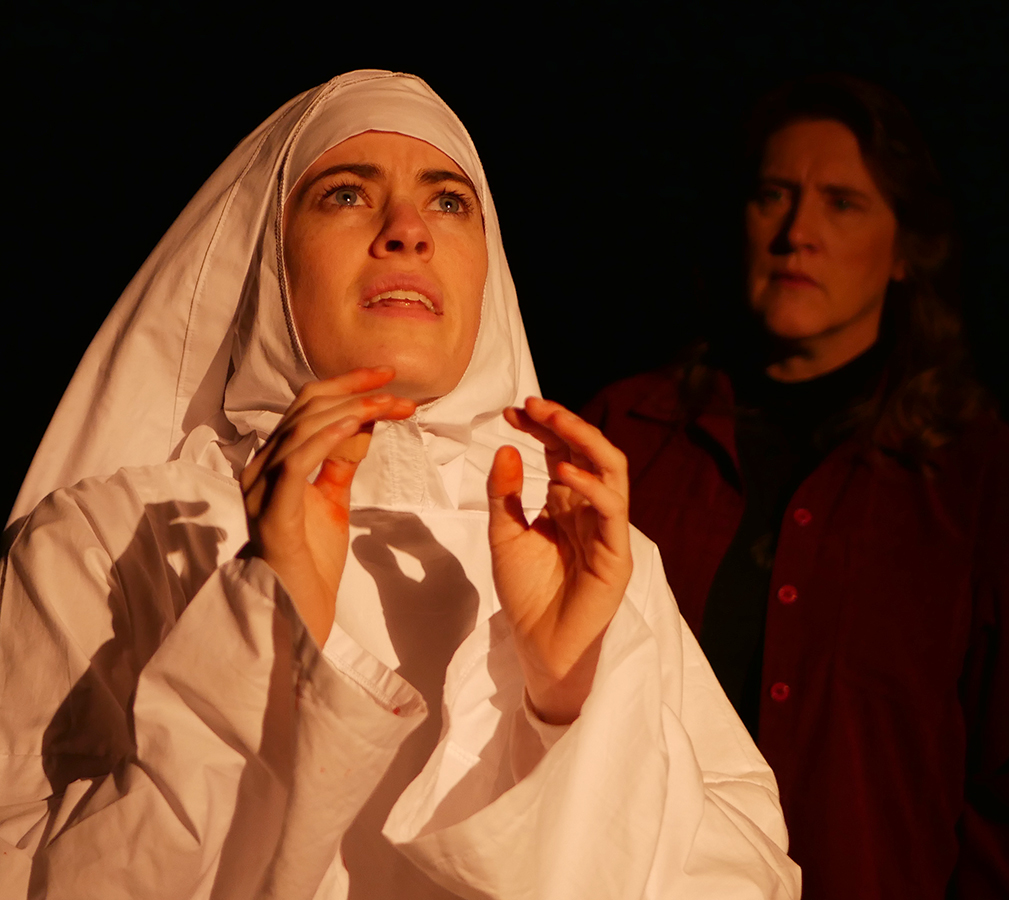 A well-worth seeing production of Agnes of God is currently playing at the Elite theatre in Oxnard. It is the first play in a season of challenging and important plays by the Elite this year. Season tickets are highly recommended.
As the play opens, we are given to believe that Agnes is a young woman who has evidently murdered her newborn child while living in a Catholic convent. She seems remarkably and a bit uncannily unhinged and it is up to a court-appointed psychiatrist, Dr Martha Livingstone, with her own Catholic demons to fight, to try and unravel the situation or even decide whether Agnes is sane enough to stand trial. Set as a murder mystery, the play completely upends that genre as it unfolds as a three-way psychological wrestling match between Dr. Livingstone, Agnes, and Agnes's Mother Superior, who is herself not all she at first appears to be.