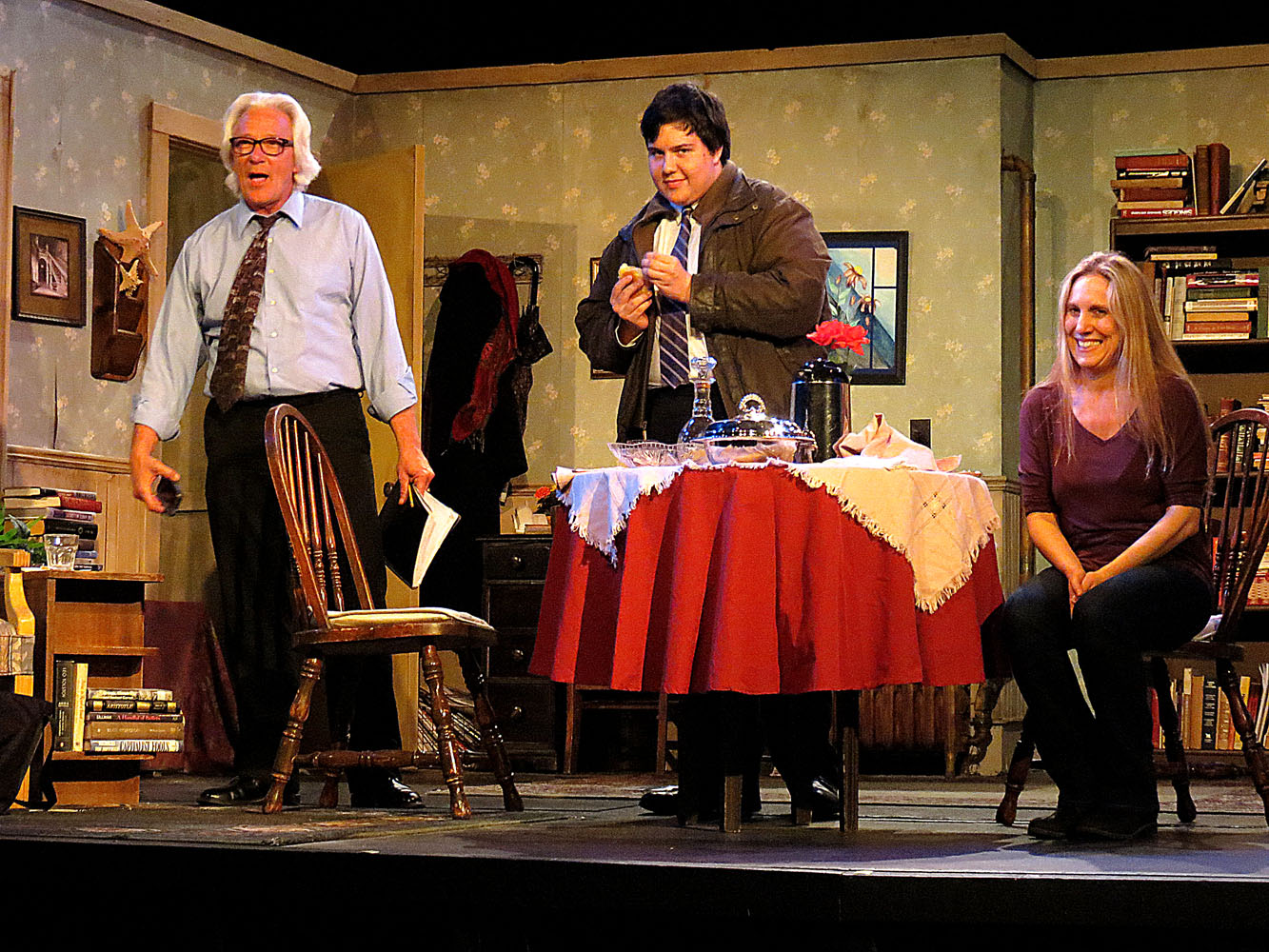 Review-
David Hare's Skylight is an excellent play, one of the best plays written in the last 50 years. Sharply written, multi-layered, beautifully constructed, engaging, and timely, it is a good-humored, entertaining, highly-charged emotional rollercoaster ride of a play.
Director Steve Grumette does us a great favor bringing it to the 805 and giving us a well-crafted professional production with scintillating acting from Anna Kotula as Kyra Hollis and Noah Terry as Edward Sargeant, with an admirable debut from Buddy Wilds as the son, Tom Sargeant.
The other good news is that the Ojai Art Center Theatre has lowered its ticket prices for this season.