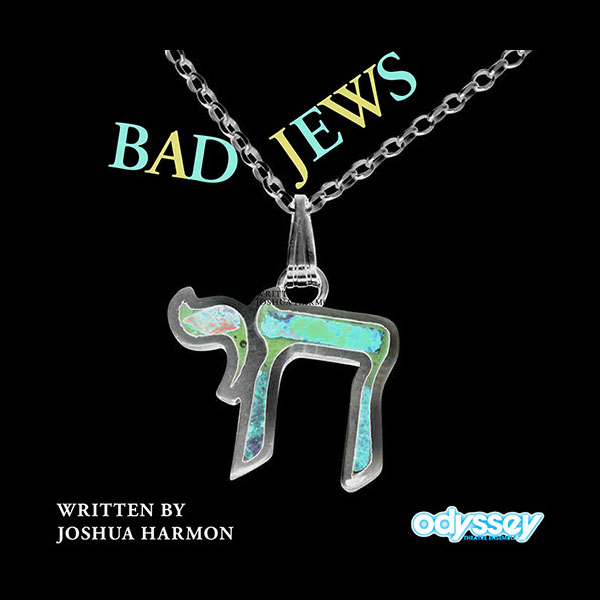 LOS ANGELES, CA — Savage, vicious and ferociously funny. Dana Resnick directs Bad Jews, a fierce yet hilarious take on family, faith and legacy by Joshua Harmon, running April 21 through June 17 at the Odyssey Theatre.
There's nothing like a death in the family to bring out the worst in us. In Joshua Harmon's biting comedy, a beloved grandfather has died and a treasured family heirloom with religious significance is up for grabs — but who's the most deserving? Is it bossy, overbearing, self-declared "super-Jew" Daphna Feygenbaum (played by Larkin Bell – Colony Collapse at Boston Court)? Or her wealthy, less observant cousin Liam (Noah James – Stanley Jerome in the Odyssey's Broadway Bound) who has a shiksa girlfriend (Lila Hood – The Man Who Came to Dinner at Actors Co-Op)? Meanwhile, Liam's younger brother Jonah (Austin Rogers – White Marriage at the Odyssey) finds himself in the impossible position of peacemaker as the two rivals argue, insult and try to outwit each other to the bitter, hilarious end.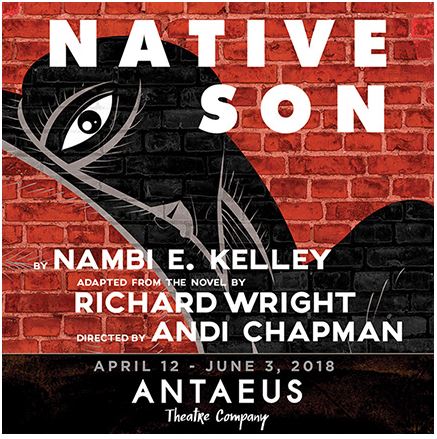 GLENDALE, CA- Andi Chapman directs the Southern California premiere of Nambi E. Kelley's visceral, groundbreaking stage adaption of Richard Wright's racially charged novel, Native Son, for Antaeus Theatre Company. Wright's iconic novel about oppression, freedom and justice comes to life on stage at the Kiki & David Gindler Performing Arts Center in Glendale beginning April 19, with performances continuing through June 3. Low-priced previews take place April 12–18.

Set in 1930s Chicago, where opportunities for African-American men are elusive, Kelley's adaptation focuses on the inner workings of the protagonist's mind as a series of unleashed events violently and irrevocably seal his fate.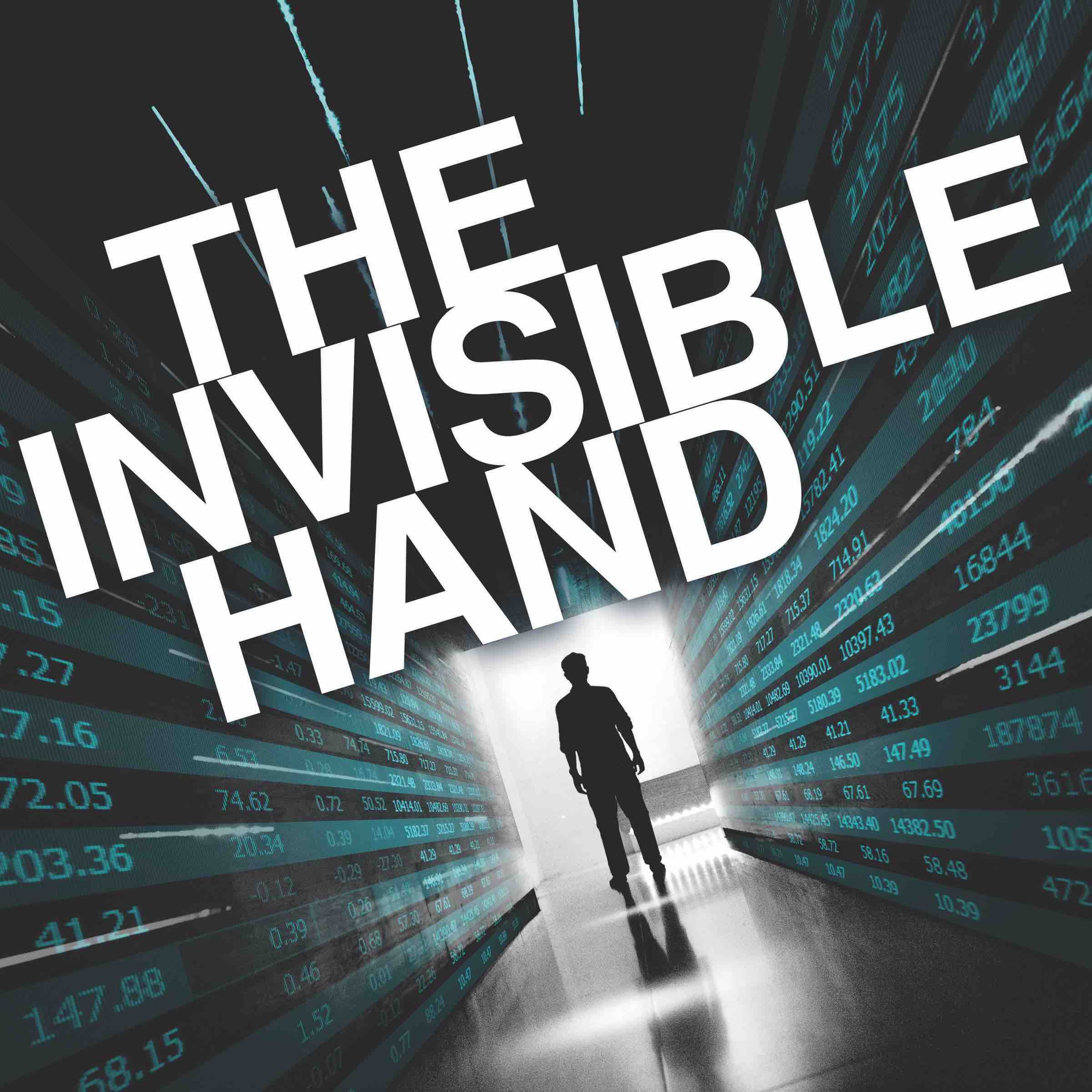 ENSEMBLE THEATRE COMPANY
presents the 4th of its 2017-2018 Season -
A Co-Production with the English Theatre Frankfurt!
THE INVISIBLE HAND
March 13, 2018…Santa Barbara, CA…ENSEMBLE THEATRE COMPANY (in a co-production with the ENGLISH THEATRE FRANKFURT) is thrilled to announce the fourth show of its 2017-2018 Season, a witty and provocative new thriller, THE INVISIBLE HAND, written by Ayad Akhtar (Disgraced) and directed by Jonathan Fox. THE INVISIBLE HAND begins previews on Thursday, April 12, opens on Saturday, April 14, and runs through Sunday, April 29, 2018 at The New Vic, 33 W. Victoria Street in Santa Barbara. The production will then transfer to the English Theatre Frankfurt on May 9, 2018.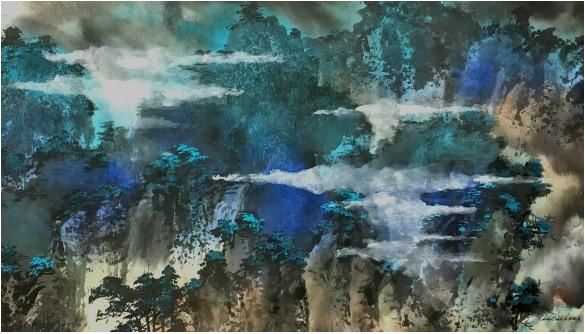 Christine Leong & Andrea Vargas
March 15 - May 13, 2018
Fox Fine Jewelry
,
Ventura, CA
Christine Leongs Mountains in Blue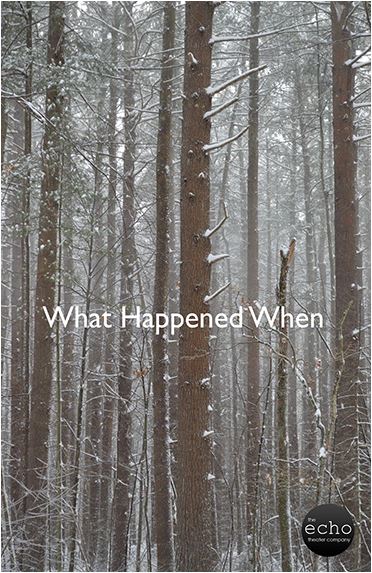 Echo Theater Company presents West Coast premiere
of 'What Happened When' by Rattlestick's Daniel Talbott
Following 3-week limited engagement, production will re-open
this summer and again in fall, each time with a different cast
LOS ANGELES (March 12, 2018) — Brooding, compelling, funny and startling. Memories unravel and dark truths are revealed in a haunting ghost story by Rattlestick Playwrights Theater's Daniel Talbott (Slipping). Chris Fields directs the West Coast premiere of What Happened When for The Echo Theater Company, opening at Atwater Village Theatre on April 12. Following the production's three-week run through April 26, What Happened When will re-open this summer and again in the fall, each time with a different cast.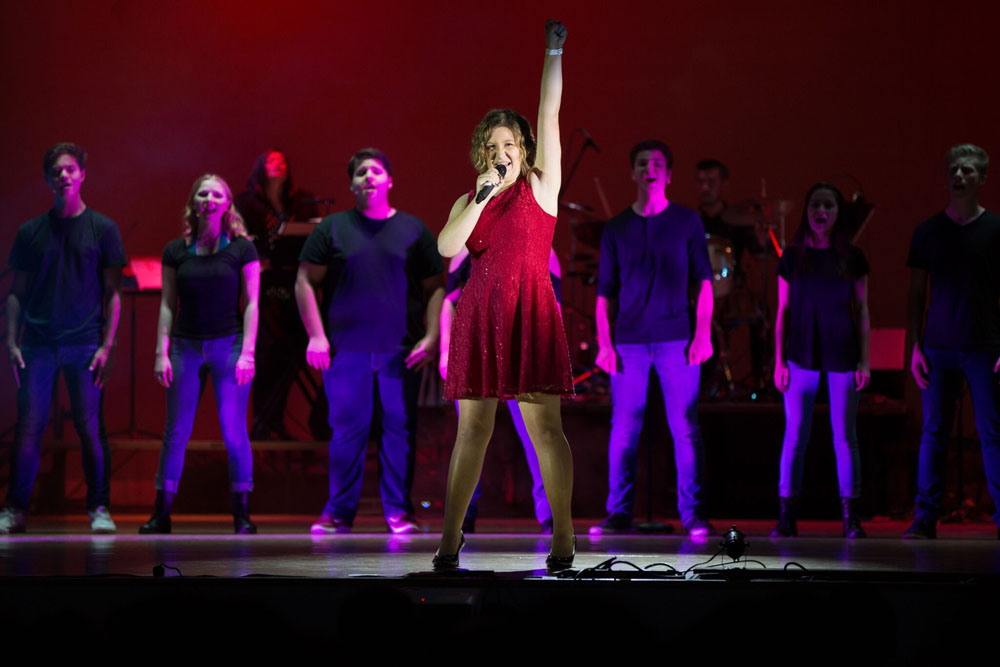 VENTURA EDUCATION PARTNERSHIP presents the 17th Annual
Festival of Talent: "WALKING ON SUNSHINE"
A Benefit Talent Show for VUSD
Ventura, CA – Ventura Education Partnership will present the 17th Annual Festival of Talent: "Walking on Sunshine" on Saturday March 24, 2018 at 7:00 p.m. The performance is open to the public and showcases the amazing talent of Ventura Unified School District students, staff and family members. ,Brian McDonald, Rubicon Theatre Company Associate Artistic Director, will direct the show for his tenth and final year.
Ashlynn Vaglica of Ventura High sings 'I Know Where I've Been' backed up by the Harmonix
Photo Credit: Loren Haar / Lore Photography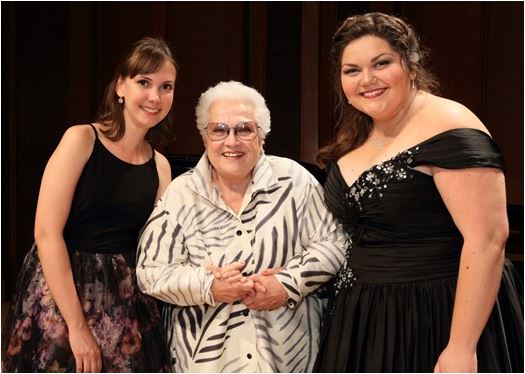 Soprano Hannah Rose Kidwell and pianist Christina Giuca will perform in recital on tour in March 2018 in Houston, Santa Barbara, Chicago, and New York City
Santa Barbara, CA — The Music Academy of the West proudly hosts the nation's premiere annual competition for song recitals, the Marilyn Horne Song Competition. Academy fellows have competed annually since 1997. This year, the competitors performed for a panel of esteemed judges – Marilyn Horne, Renée Fleming, and Jake Heggie. The 2017 winners of the Competition, soprano Hannah Rose Kidwell and pianist Christina Giuca, will perform a program including the world premiere of a song cycle written by Jake Heggie, who was a guest composer at the Music Academy this summer.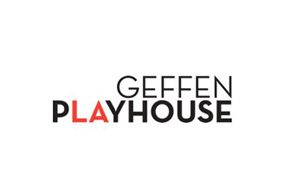 "SELL/BUY/DATE"
AT THE GEFFEN PLAYHOUSE

EXTENDS THROUGH APRIL 15
SARAH JONES' ONE-WOMAN PLAY OPENS TONIGHT; DIRECTED BY CAROLYN CANTOR
LOS ANGELES, CA – The Geffen Playhouse today announced that Sell/Buy/Date,
Sarah Jones' critically acclaimed one-woman show, will extend for one week and run through
Sunday, April 15. Written and performed by Jones and directed by Carolyn Cantor,
Sell/Buy/Date opens tonight in the Audrey Skirball Kenis Theater at the Geffen Playhouse.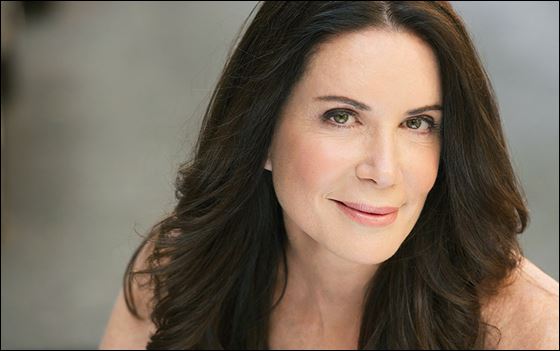 Theatre Planners Presents
West Coast Premiere of a Comedy Play in One-Act
Tales of Love and Lust from a
#GrownUpWomansPOV
LOS ANGELES, Calif.
—
Accomplished actress Lois Robbins takes us on a poignant and comic journey as one woman explores her sexual history, in what ultimately becomes her coming of age story, L.O.V.E.R. Directed by Sonia Sebastian, L.O.V.E.R. opens on April 13, running through May 12 at the Zephyr Theatre on Melrose Avenue.

L.O.V.E.R.
is a riff on childhood, adolescents and finally adulthood from a grown-up woman's point of view.
Robbins' one-act comic play first workshopped in June 2017 at The Schoolhouse Theater in Croton Falls, NY.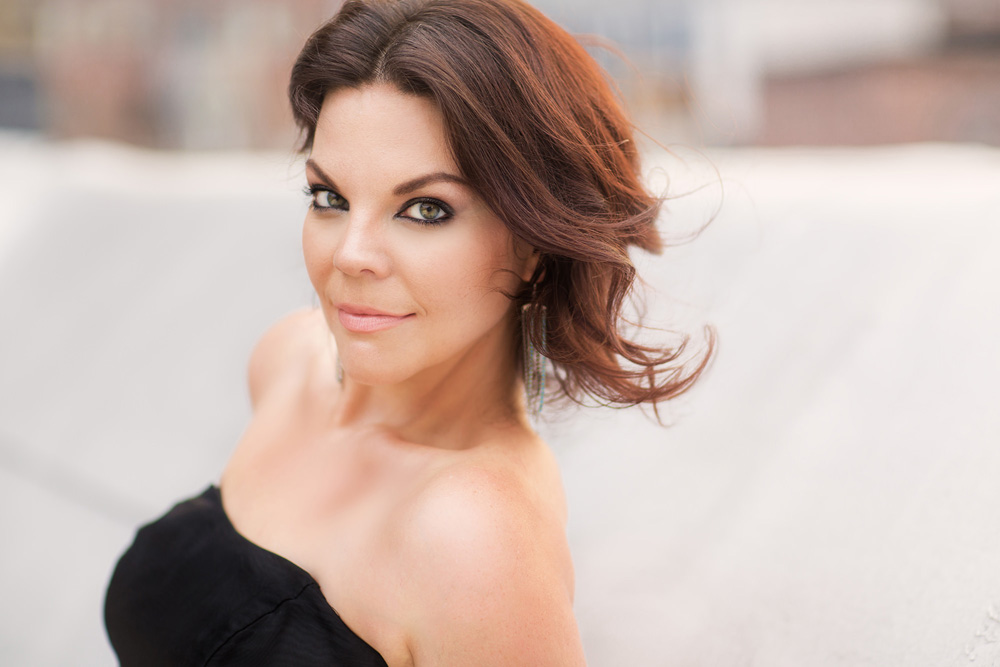 As the Choral Society turns 70 and
Conductor JoAnne Wasserman
takes the podium in her
25th season
, she's programmed a 70th Anniversary Concert repertoire that features a work never yet performed during her tenure and spans the choral cannon from the classical to the modern, reflective of the uninterrupted journey from the venerable chorus's inception just post WWII to today.