4 minutes reading time
(856 words)
GEFFEN PLAYHOUSE EXTENDS "SELL/BUY/DATE" THROUGH APRIL 15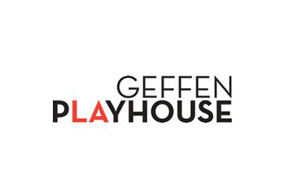 "SELL/BUY/DATE"
AT THE GEFFEN PLAYHOUSE

EXTENDS THROUGH APRIL 15
SARAH JONES' ONE-WOMAN PLAY OPENS TONIGHT; DIRECTED BY CAROLYN CANTOR
LOS ANGELES, CA – The Geffen Playhouse today announced that Sell/Buy/Date,
Sarah Jones' critically acclaimed one-woman show, will extend for one week and run through
Sunday, April 15. Written and performed by Jones and directed by Carolyn Cantor,
Sell/Buy/Date opens tonight in the Audrey Skirball Kenis Theater at the Geffen Playhouse.
Tony Award-winning playwright and performer Sarah Jones (Bridge & Tunnel) comes to the
Geffen Playhouse as a dazzling medley of characters in Sell/Buy/Date, an exuberant new show
inspired by the real-life experiences of people affected by the sex industry. Directed by Carolyn
Cantor and brimming with Jones' masterful, multicultural characterizations, Sell/Buy/Date
presents an honest, moving and even humorous look at a complex and fascinating subject, all
while preserving the full humanity of voices seldom heard in the theater.
Sell/Buy/Date had its world premiere in 2016 at Manhattan Theatre Club in New York.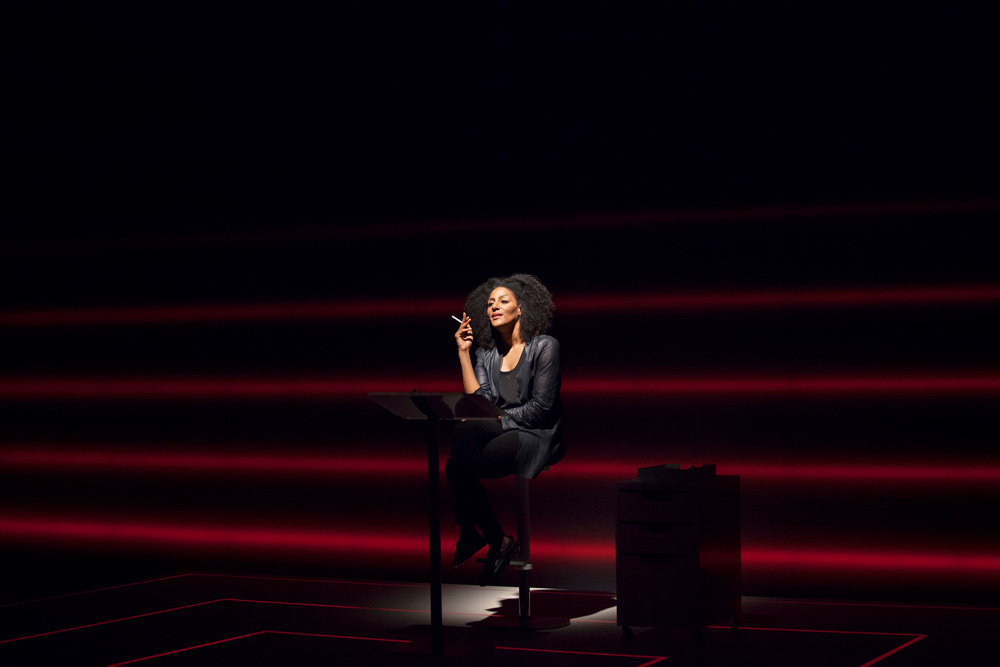 Sarah Jones stars in "Sell/Buy/Date" at the Geffen Playhouse. Photo by Chris Whitaker.

Written & Performed by Sarah Jones
Directed by Carolyn Cantor
Previews: Tuesday, February 27 – Tuesday, March 6, 2018
Opening Night: Wednesday, March 7, 2018
Closing Night: Sunday, April 15, 2018

Tuesday – Friday 8:00 p.m.
Saturday 3:00 and 8:00 p.m.

The run of Sell/Buy/Date will feature the Geffen's popular Talk Back Tuesdays, which give
theater lovers a chance for a deeper conversation to discuss plot, character themes and other
questions directly with the artists in a post-show Q&A from the stage. Dates: March 13, 20, 27
Tickets currently priced at $60.00 - $80.00. Available in person at the Geffen Playhouse box
office, by phone at 310.208.5454 or online at www.geffenplayhouse.org. Fees may apply.
Rush tickets for each day's performance are made available to the general public 30 minutes
Through a variety of events and other opportunities, the Geffen Playhouse welcomes college
students to experience the live storytelling presented on our stages. We are proud of our
association with UCLA's School of Theater, Film, and Television, and open our doors to all
college students throughout Los Angeles. More information is available at
Audrey Skirball Theater at the Geffen Playhouse
10886 Le Conte Avenue, Los Angeles, CA 90024
Sarah Jones (Playwright & Performer)
Called "a master of the genre" by The New York Times, Sarah Jones is a Tony Award-winning
performer and writer known for her multi-character solo shows, including Broadway hit Bridge
& Tunnel, which was originally produced off-Broadway by Meryl Streep. She is also a writer and
producer on the Golden Globe-nominated Showtime comedy SMILF. She has given multiple
main-stage TED Talks, performed at The White House for President and First Lady Obama and
traveled the world as a UNICEF Goodwill Ambassador raising awareness of issues including
empowerment of women and girls. Projects featuring her characters include the podcast
Playdate with Sarah Jones and The Messenger, a short film for the CFDA directed by Fisher
Carolyn Cantor (Director)
Geffen Playhouse: Rabbit Hole (Garland Award). New York: Sell/Buy/Date, Regrets and Pumpgirl
(Manhattan Theatre Club); Indian Summer, Fly By Night (Drama Desk nomination), Great
God Pan, After the Revolution (Callaway Award) and Essential Self Defense (Playwrights
Horizons); Arlington (Vineyard Theatre); In A Dark Dark House (MCC); The Talls (Second Stage
Theater); Something You Did (Primary Stages); Core Values (Ars Nova); Orange Flower Water,
Now That's What I Call a Storm, Living Room in Africa and Stone Cold Dead Serious (Edge
Theater Company). Regional: The Violet Hour (The Old Globe); Diary of Anne Frank (Paper Mill
Playhouse); After the Revolution, Not Waving and King Stag (Williamstown Theatre Festival);
Vera Laughed and Get What You Need (New York Stage & Film); Assisted Living, After Ashley
and Finer Noble Gases (O'Neil Playwrights Conference) and Nocturne (Ojai Playwrights
Conference). Cantor has received the Kanin-Seldes Award from the Theater Hall of Fame, the
Sagal and Foeller Fellowships from Williamstown Theatre Festival and a Drama League Directing
Fellowship. She is a graduate of Dartmouth College and the mother of two daughters.
Geffen Playhouse has been a hub of the Los Angeles theater scene since opening its doors in
1995. Noted for its intimacy and celebrated for its world-renowned mix of classic and
contemporary plays, provocative new works and second productions, the not-for-profit
organization continues to present a body of work that has garnered national recognition.
Named in honor of entertainment mogul and philanthropist David Geffen, who made the initial
donation to the theater, the company was founded by Gilbert Cates and is currently helmed by
Executive Director Gil Cates, Jr., Artistic Director Matt Shakman and Board Chair Howard
Tenenbaum. Proudly associated with UCLA, the Geffen welcomes an audience of more than
130,000 each year, and maintains extensive education and community engagement programs,
designed to involve underserved young people and the community at large in the arts.
Comments
No comments made yet. Be the first to submit a comment