14 minutes reading time
(2781 words)
OPC ANNOUNCES ITS 21st SEASON OF THOUGHT PROVOKING EVENTS!
OJAI PLAYWRIGHTS CONFERENCE ANNOUNCES ITS 21st SEASON OF THOUGHT PROVOKING EVENTS!
BREAKING LIGHT
Featuring Eight New Play Workshops plus
Two Special "Intersection" Events
OPC New Works Festival August 5 - 12, 2018
Ojai, CA…The Ojai Playwrights Conference (OPC), one of the nation's most acclaimed new play development programs, announces its 21st season with another inspirational and though-provoking program featuring playwrights, new play workshop presentations, and special performance events from August 5 through 12, 2018 in Ojai, California.
The 2018 OPC New Works Festival - BREAKING LIGHT - will feature twelve public events over six days with both seasoned and up-and-coming playwrights, with new plays by Jeff Augustin, Stephen Belber, Keith Bunin, Steph Del Rosso, Lily Padilla, Ruby Rae Spiegel, Alice Tuan and Charlayne Woodard. The Festival will also include two "Intersection Series" events: Breaking Light: An OPC Artist Cabaret featuring OPC playwrights and other guest performers; and Ignition: New Stories For A New World - A theatrical adventure into potent, emotionally charged creativity with playwrights Elif Batuman and Bill Cain and Grammy-winning musical group QUETZAL, all bringing their newest works to the public for the first time. Actor Patrick J. Adams and other guest artists will be performing scenes from Bill Cain's newest play, Road to Glory, during the Intersection Event on August 9.
"The 2018 OPC season is titled BREAKING LIGHT because this year's playwrights are breaking through the darkness of division, despair and polarity, and lighting the way toward compassion, inclusion and hope," comments OPC Artistic Director/Producer, Robert Egan. "When reviewing submissions for 2018, we were struck by the utter urgency and tremendous passion with which our writers are attempting to usher in a new era of equality, community and dignity for all Americans and citizens of the world. They are imagining a better planet for all peoples - regardless of ethnicity, gender, nationality or sexual orientation – and we embrace that at the Ojai Playwrights Conference."
Seating is limited for the OPC New Works Festival; tickets ($30) may be purchased online at www.ojaiplays.org.
OPC NEW WORKS FESTIVAL
SCHEDULE OF EVENTS 2018
Sunday, August 5
Intersection Event #1:
BREAKING LIGHT: AN OPC ARTIST CABARET
Directed by Casey Stangl
6:00 pm - Zalk Theater, 8585 Ojai-Santa Paula Rd., Ojai
Monday, August 6
OPC ARTISTIC INTERN WORKSHOP
Directed by Alice Tuan
8:00 pm - Zalk Theater, 8585 Ojai-Santa Paula Rd., Ojai
Thursday, August 9
Intersections #2:
IGNITING LIGHT: Ignition: New Stories For A New World
Directed by Hal Brooks, Michelle Joyner and Robert Egan
7:00 pm - Matilija Auditorium, 703 El Paseo Rd., Ojai
Friday, August 10
New Play Workshop #1
COCKS CROW
Written by Alice Tuan
Directed by Braden Abraham
6:00 pm - Zalk Theater at Besant Hill, 8585 Ojai-Santa Paula Rd., Ojai
New Play Workshop #2
BLUE GREEN
Written by Ruby Rae Spiegel
Directed by Hallie Gordon
9:00 pm - Zalk Theater at Besant Hill, 8585 Ojai-Santa Paula Rd., Ojai
Saturday, August 11
OPC YOUTH WORKSHOP PERFORMANCE
Directed by Kim Maxwell
10:00 am - Zalk Theater at Besant Hill, 8585 Ojai-Santa Paula Rd., Ojai
New Play Workshop #3
JOAN
Written by Stephen Belber
Directed by Adrienne Campbell-Holt
1:00 pm - Zalk Theater at Besant Hill, 8585 Ojai-Santa Paula Rd., Ojai
New Play Workshop #4
53% OF
Written by Steph Del Rosso
Directed by Nataki Garrett
4:00 pm – Zalk Theater at Besant Hill, 8585 Ojai-Santa Paula Rd., Ojai
New Play Workshop #5
THE GARDEN
Written by Charlayne Woodard
Directed by Valerie Curtis Newton
7:30 pm - Zalk Theater at Besant Hill, 8585 Ojai-Santa Paula Rd., Ojai

Sunday, August 12
New Play Workshop #6
HOW TO DEFEND YOURSELF
Written by Lily Padilla
Directed by Danya Taymor
12:00 pm - Zalk Theater at Besant Hill, 8585 Ojai-Santa Paula Rd., Ojai
New Play Workshop #7
THE NEW ENGLANDERS
Written by Jeff Augustin
Directed by Hal Brooks
3:00 pm - Zalk Theater at Besant Hill, 8585 Ojai-Santa Paula Rd., Ojai
New Play Workshop #8
THE COAST STARLIGHT
Written by Keith Bunin
Directed by Robert Egan
6:00 pm - Zalk Theater at Besant Hill, 8585 Ojai-Santa Paula Rd., Ojai
NEW PLAYS AND PLAYWRIGHTS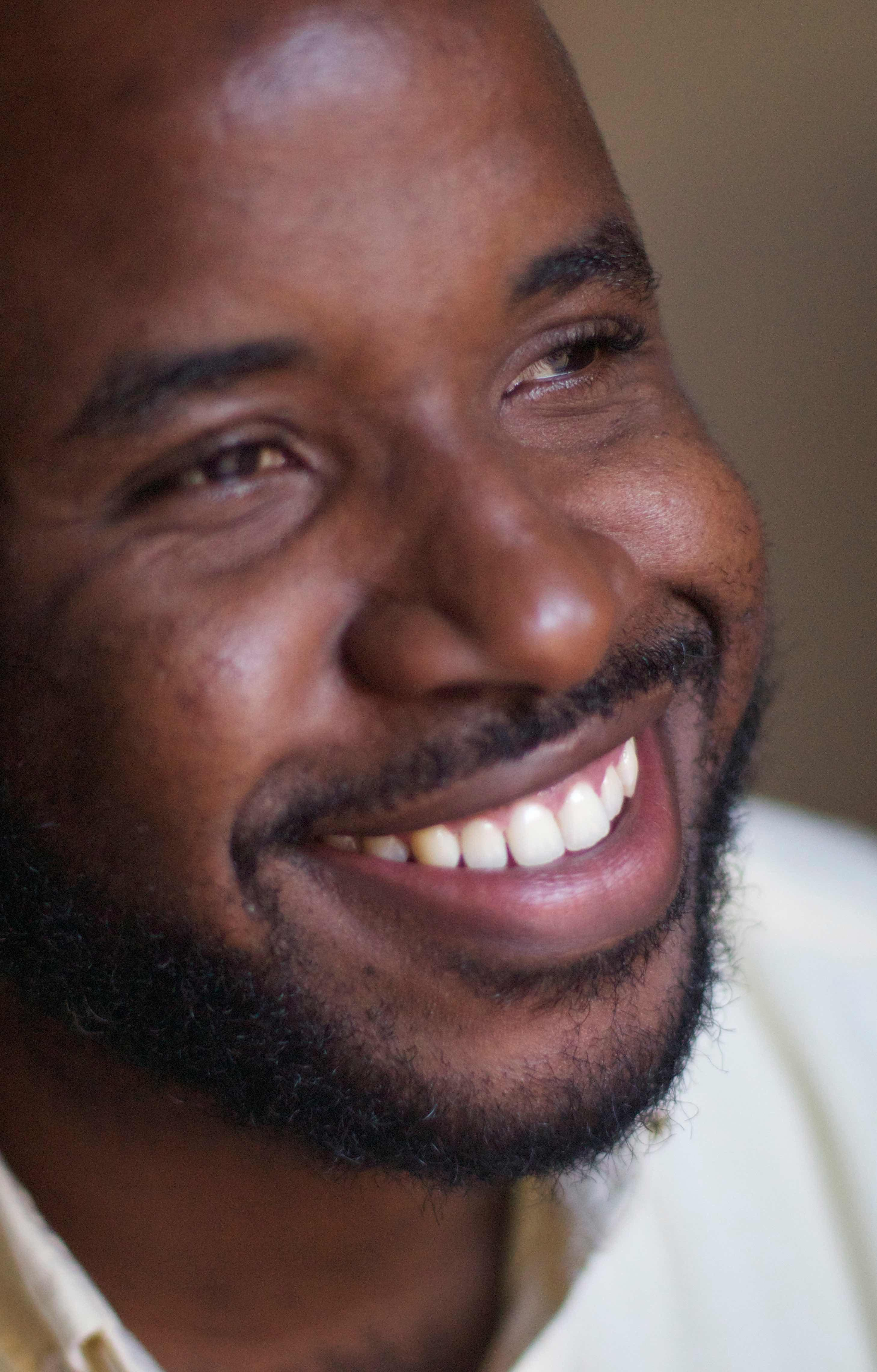 THE NEW ENGLANDERS by Jeff Augustin
The newly radicalized mixed-race daughter of an interracial gay couple yearns to break free from her small town. She longs to be a legend, like her hero, Lauryn Hill. Meanwhile, one of her dads reconnects with his high school love, as her other dad fights to preserve an idealized suburban family life that never really existed. Sometimes great clarity comes when there's nothing to see but the trees and nothing to contemplate but the stark silence.
BIO: Augustin's play The Last Tiger in Haiti premiered in a co-production at La Jolla Playhouse and Berkeley Rep. His plays have also been produced at the Roundabout Underground (Little Children Dream of God) and Actors Theatre of Louisville (The Many Deaths of Nathan Stubblefield; Cry Old Kingdom; That High Lonesome Sound). Jeff was the Shank Playwright-in-Residence at Playwrights Horizons and the inaugural Tow Foundation Playwright-in-Residence at Roundabout.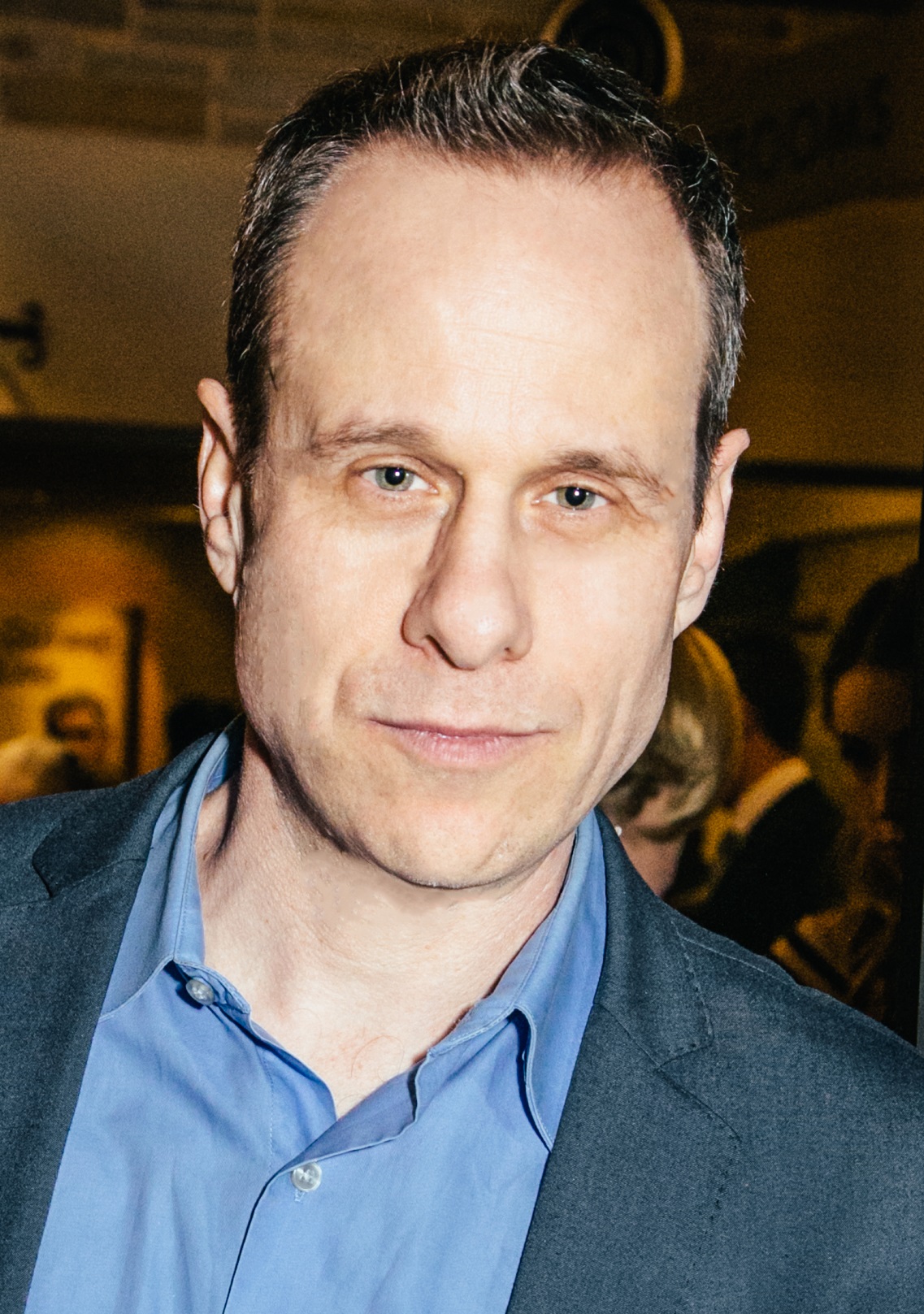 JOAN by Stephen Belber
"There are times in our lives (probably far too many) when who we are, and who we want to be, don't quite match up." Daughter, sister, lover, mother, artist, citizen – Joan is a restless, troubled soul who wants to capture the raw truth in a world in which truth is often fleeting. A poignant and probing play about the life of a contemporary American woman.
BIO: Belber's plays have been produced on Broadway and in over 25 countries. He was Associate Writer on The Laramie Project, and Co-Writer on The Laramie Project: Ten Years Later. He has written and directed two feature films, Management, starring Jennifer Aniston and Woody Harrelson, and Match, starring Patrick Stewart. He recently completed O.G., starring Jeffrey Wright and members of the Pendleton Correctional Facility in Indiana. Television credits include Law & Order SVU and Rescue Me.
THE COAST STARLIGHT by Keith Bunin
A young man boards the Coast Starlight in Los Angeles. He's got a secret, he's on the run, and he desperately needs the help of his fellow travelers to figure out a way forward. He hopes that by the time the train makes its final stop in Seattle he will know if he has made the right decision. For a thousand miles he and his fellow passengers travel the edge of America reckoning with what they have done and not done – and might do now. A smart and compassionate play about our capacity for invention and reinvention when life goes off the rails.

BIO: Bunin is the author The Credeaux Canvas, The World Over, and the OPC-developed The Busy World is Hushed, which all premiered Off-Broadway at Playwrights Horizons. His other plays include The Unbuilt City (New York Stage and Film), and Sam Bendrix at the Bon Soir (La Jolla Playhouse and City Theatre).

53% OF by Steph Del Rosso
The president is coming to town! And the ladies of Bethlehem, Pennsylvania are beside themselves planning for the big event. Their husbands drink beer, talk smack and agree a good woman needs a good man. Later, a group of 20-somethings gather in Brooklyn to plan a fundraiser . . . or is it a march? Or is it a ritual to absolve their own guilt? A play about the complicity and violence of the status quo that asks: What happens when we stop equating white womanhood with goodness, and ignorance with innocence?

BIO: Del Rosso's play Fill Fill Fill Fill Fill Fill Fill premiered at The Flea Theater in 2018, and will be published by Dramatists Play Service. Her other plays include Machinalia (JACK), Are You There? (UCSD), and Flee (Seven Devils Playwrights Conference). Steph's work has been developed at Soho Rep, Clubbed Thumb, New York Stage and Film, Colt Coeur, The Eugene O'Neill Theater Center, and SPACE on Ryder Farm.

HOW TO DEFEND YOURSELF by Lily Padilla
In the aftermath of a campus rape, seven college students gather for a DIY self-defense workshop. They learn to use their bodies as weapons. They learn to fend off attackers. They learn "not to be a victim." It's self-defense as a channel for rage, anxiety, confusion, trauma, and desire – lots of desire. A play about what you want, how to ask for it, and the insidious ways rape culture steals one's body and sense of belonging.
BIO: Padilla just finished her MFA at UC San Diego under the mentorship of Naomi Iizuka, Deborah Stein and Allan Havis. Her theatrical works include (w)holeness (Finalist for the Latinx Theatre Commons' 2018 Carnaval), And Then You Wait (La Jolla Playhouse WOW Festival). Padilla is an EmergeNYC fellow with the Hemispheric Institute of Performance and Politics. She co-founded American Nightcap at INTAR, a late-night play series which gathered artists from diverse NYC theater communities.
BLUE GREEN by Ruby Rae Spiegel
In the midst of a turbulent drug and alcohol fueled college frat-house party, two young strangers lock themselves in the attic bathroom. He's a white college sophomore, a lacrosse player with a criminal secret. She's an African-America high school senior with a complex past and identity she wants to escape. He's convinced she can save him; she knows that saving him could crush her. And the party rages on.

BIO: Developed at OPC, Spiegel's Dry Land premiered Off-Broadway in 2014 in a sold-out, critically acclaimed run at Colt Coeur. A finalist for the Susan Smith Blackburn Prize, the play has gone on to be produced across the United States and in London. Her play, Carrie & Francine, premiered in the Summer Shorts Festival in 2011 at 59E59. Ruby has written for several television shows, including The OA, Purity, and Mindhunter.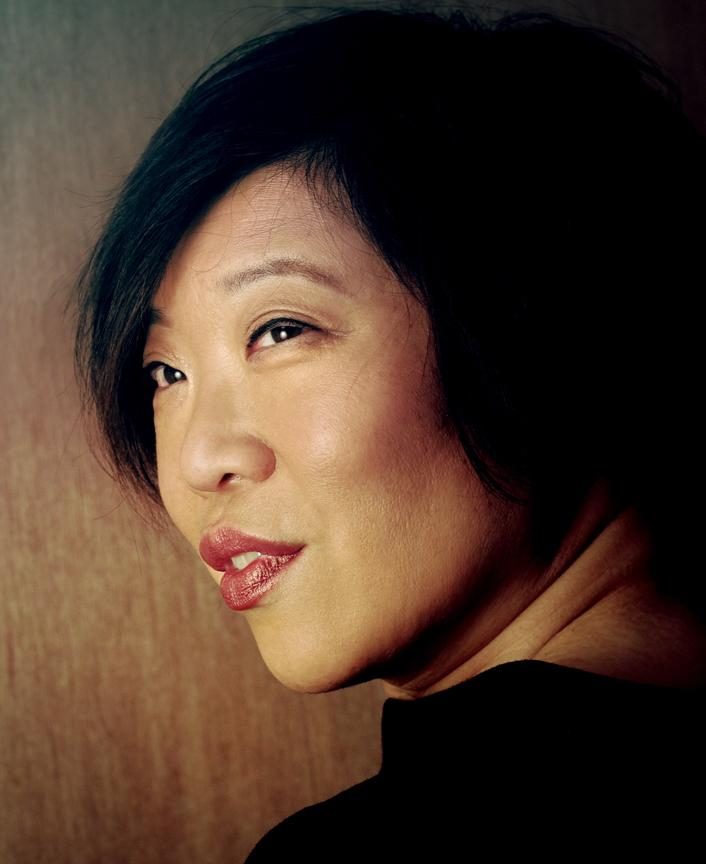 COCKS CROW by Alice Tuan
Cocks Crow is what happens when Americans try to do business with China – is it a bad internet connection or am I being surveilled? Compelled by ambition, anxiety, and diminishing options at home, three Americans pursue wealth on capitalism's wild new frontier. They find . . . well, they're not in Kansas. The Middle Kingdom has its own rules, its own games, its own ambitious and longing entrepreneurs. A play about super power deflation in the new century.

BIO: Tuan is a teacher, performer, and internationally-produced playwright whose work includes Last of the Suns (Berkeley Rep and Ma-Yi Theater Company), Secret History of the Lower East Side (En Garde Arts), HIT (Los Angeles Theater Center), Ajax (por nobody) (Flea Theater, Salvage Vangard, Melbourne Fringe, and Toronto's SummerWorks) and A Humbling in St. Paul (2017 PlayLabs Playwright Center).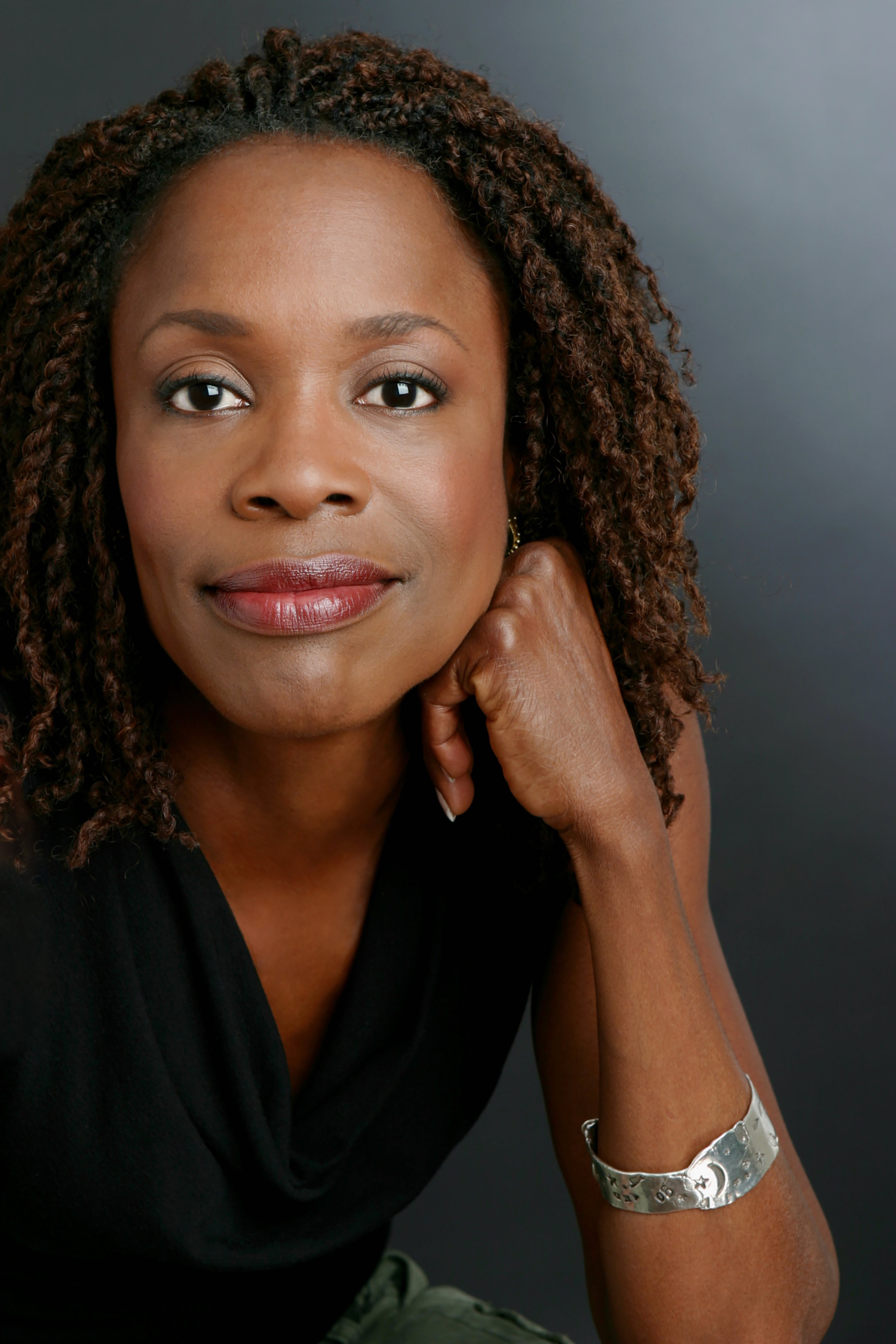 THE GARDEN by Charlayne Woodard
In her beloved garden, an elderly African-American mother, Claire Rose, meets her middle-aged daughter, Cassandra. Through tough love and self-sacrifice, mom has raised an achiever, an overcomer, a bulldog in her own image. But she resents her daughter's lifestyle, her life choices, and even her success – all opportunities she never had growing up in the Jim Crow south. These alpha women take us on rollercoaster ride full of humor and pain built on secret betrayals.

BIO: A Tony Nominee and two-time Obie Award Winner, Woodard is one of America's great writer/performers. Her critically acclaimed plays include Pretty Fire, Neat, In Real Life, and two works developed at OPC, Flight and Night Watcher. Charlayne was recently awarded the 2018 OPC Award for her artistry, activism, and commitment to creating theatrical work that fosters mutual understanding.
WRITERS-IN-RESIDENCE:

Elif Batuman has been a staff writer at The New Yorker since 2010. From 2010 to 2013 she lived in Istanbul, Turkey, where she was a writer-in-residence at Koç University. Her first novel, The Idiot, was a finalist for a 2018 Pulitzer Prize in fiction. Her book of comical interconnected essays about Russian literature, The Possessed (2010), was a finalist for a National Book Critics Circle Award in criticism. Batuman is a recipient of a Whiting Writer's Award, a Rona Jaffe Foundation Writer's Award, and the Paris Review Terry Southern Prize for Humor. She holds a doctoral degree in Comparative (mostly Russian) Literature from Stanford University. She will be working on a theatrical monologue about her personal experiences with world history and a raccoon.
Bill Cain is author of Stand Up Tragedy (LA Critics Award, Helen Hayes Award, and the Joseph A. Callaway Award for its Broadway production), Equivocation (LA Ovation Award, American Theater Critics' Association/Steinberg Award), 9 Circles (ATCA/Steinberg Award, Sky Cooper New Play Award), and How to Write a New Book for the Bible (Bay Area Critics' Award). Cain is also the recipient of the inaugural Terrence McNally New Play Award from Philadelphia Theater Company. He will be working on his newest play, Road to Glory, an explosive and highly theatrical examination of race in America.

Patrick Miller is a Zimbabwean playwright, performing artist and the current artistic director of Writers' Café. Through Writers' Café and his stage plays, Miller has been engaged in creative activism focused on mental health issues in marginalized communities by providing alternative coping mechanisms using writing as therapy. He will be working on his newest play, The Prophet. Miller's residency is part of an ongoing collaboration between OPC and the Almasi Arts Alliance, led by Executive Director Danai Gurira.
INTERSECTION SERIES EVENTS:
BREAKING LIGHT: AN OPC ARTIST CABARET
Experience the stories, the poems, the scenes and the songs of OPC writers and other guest performers as they shine brilliant, radiant light on how to move forward in building a more engaged and unified world.
Featuring OPC writers Jeff Augustin, Elif Batuman, Stephen Belber, Keith Bunin, Bill Cain, Steph Del Rosso, Patrick Harris, Lily Padilla, Ruby Rae Spiegel, Alice Tuan, and Charlayne Woodard. (See playwright bios above)

IGNITION: NEW STORIES FOR A NEW WORLD
Featuring Elif Batuman, Bill Cain and QUETZAL
A theatrical adventure into potent, emotionally charged creativity from three of America's greatest literary, theatrical and musical voices. These artists will ignite their newest works in public for the first time:

Elif Batuman, a finalist for the 2018 Pulitzer Prize in Fiction for The Idiot, will share stories from her newest monologue. It's 2016 and Batuman is unable to take a planned trip to Turkey because of airport bombings and coup attempts. Holed up in her Brooklyn apartment following Turkish purges and Trump's election, a raccoon breaks in. Follow the adventures Elif as she weaves her tale of world history and a raccoon as it destroys her apartment. (see bio under writers-in-residence section)

Bill Cain, one of OPC's most prolific playwrights, unveils scenes from his newest play, Road to Glory. JOIN Bill Cain and an amazing group of actors in this explosive play about race that travels through time from a modern day, sports radio DJ to 1835 and a black and white man caught in the midst of America's first race riots. (See bio under writers-in-residence section)
Grammy-winning musical group QUETZAL - a mix of Mexican, Afro-Cuban, jazz and rock featuring lead singer, Martha Gonzalez - is one of Los Angeles' most significant and renowned bands. The group's goal is to create music that tells the social, cultural, political, and musical stories of people in struggle. Weaving their remarkable music with tales from the American barrio and border, they will create a powerful musical and theatrical ritual celebrating social change and engagement.
YOUNG ARTIST SHOWCASE EVENTS:
OPC ARTISTIC INTERN WORKSHOP
Young aspiring artists, selected for the OPC Intern Program from colleges around the country, spend a week immersed in the writing process with our OPC senior artists. They each create a solo work based on the deep truth of their lives and deliver it to the OPC audience. An evening that is astounding, revelatory, and worth the trip to experience the beauty of the youthful, wise human soul!
OPC YOUTH WORKSHOP PERFORMANCE
After a week immersed in the writing process, with mentoring by director Kim Maxwell and our OPC playwrights, young high school writers and performers take to the stage with their raw and uncensored material. Compelling, funny and always insightful!
ABOUT OJAI PLAYWRIGHTS CONFERENCE
Since 1998, theatre professionals and enthusiastic audiences have converged in Ojai to participate in the development of new plays for the American theatre. Each year's participating playwrights - chosen through a rigorous selection process - join together for an intensive two-week, in-residence workshop program, which culminates in public workshop presentations during the "OPC New Works Festival." In addition to the new play workshops, the Festival features prominent artists in engaging forums on a range of cultural and artistic subjects in the "Intersections Series." OPC is also nurtures the writing talents of young artists through its Intern Program and Youth Workshop Program, where college and high school students enjoy mentoring by professional artists and the opportunity to write and present their own original works.
Plays developed at OPC have gone on to have numerous productions on Broadway, Off-Broadway, and at regional theatres across the country. Some have been nominated for and won prestigious awards including the Pulitzer Prize (Fun Home, Other Desert Cities) and Tony Awards (Fun Home, Eclipsed, The Motherf**ker with the Hat).
Related Posts
Comments
No comments made yet. Be the first to submit a comment