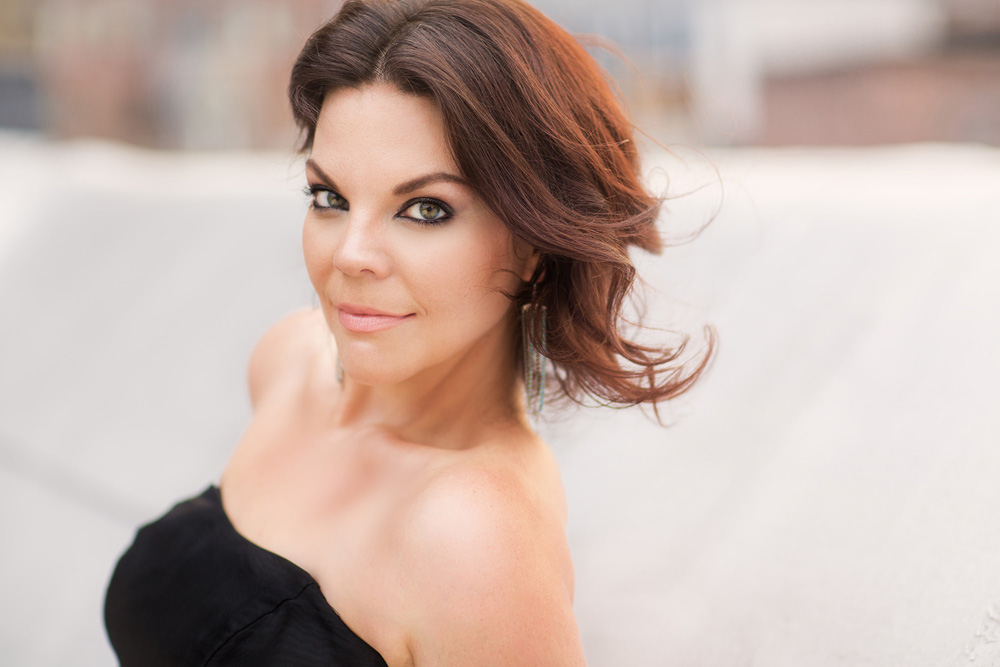 As the Choral Society turns 70 and
Conductor JoAnne Wasserman
takes the podium in her
25th season
, she's programmed a 70th Anniversary Concert repertoire that features a work never yet performed during her tenure and spans the choral cannon from the classical to the modern, reflective of the uninterrupted journey from the venerable chorus's inception just post WWII to today.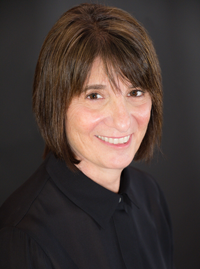 The program will begin with Josef Haydn's Missa in Angustiis (Mass for Troubled Times, popularly known as the Lord Nelson Mass) featuring chorus, orchestra, and a quartet of amazing solo voices: Rena Harms, Soprano; Nina Yoshida Nelsen, Mezzo; Benjamin Brecher, Tenor; and Ralph Cato, Bass. This performance marks the first time in Ms. Wasserman's quarter century as SBCS conductor that the great Lord Nelson has been staged. Audiences will be in for a rare local treat as this beloved masterwork comes again to life. Bringing the timeline forward, the concert's second half will shine the spotlight on modern composers--a key tenet of the SBCS Mission--with works of Ralph Vaughan Williams, Ola Gjeilo, and Christopher Tin.
The choice of Mass for Troubled Times is especially poignant in light of the recent catastrophic fire, flood, and mud that has beset our community and the loss of life that it wrought. Our times have certainly been troubled of late. We have collectively been besieged by cataclysmic weather instead of the predations of war, as was the case in Austria, when Haydn penned this work, but like the Austrian audiences of his day, we cry out as one for a return of peace and safety. And like them we can find solace in the same powerful music. Join your friends and neighbors to come together and let this glorious Mass wash over you and bring you peace.
To celebrate the Society's septuagenarian status, Ms. Wasserman invites all SBCS alumni (former singers) to attend the concert and join the chorus to sing a selection from the last of Vaughan Williams' Five Mystical Songs. Those who wish to sing should contact the Choral Society's office via email (

This email address is being protected from spambots. You need JavaScript enabled to view it.

) or by phone (805-965-6577) for more information; score will be provided and dates for rehearsal in advance will be arranged. Alumni will also be eligible for a special Buy 1 Get 1 Free ticket for the concert. Alumni should contact the office for details.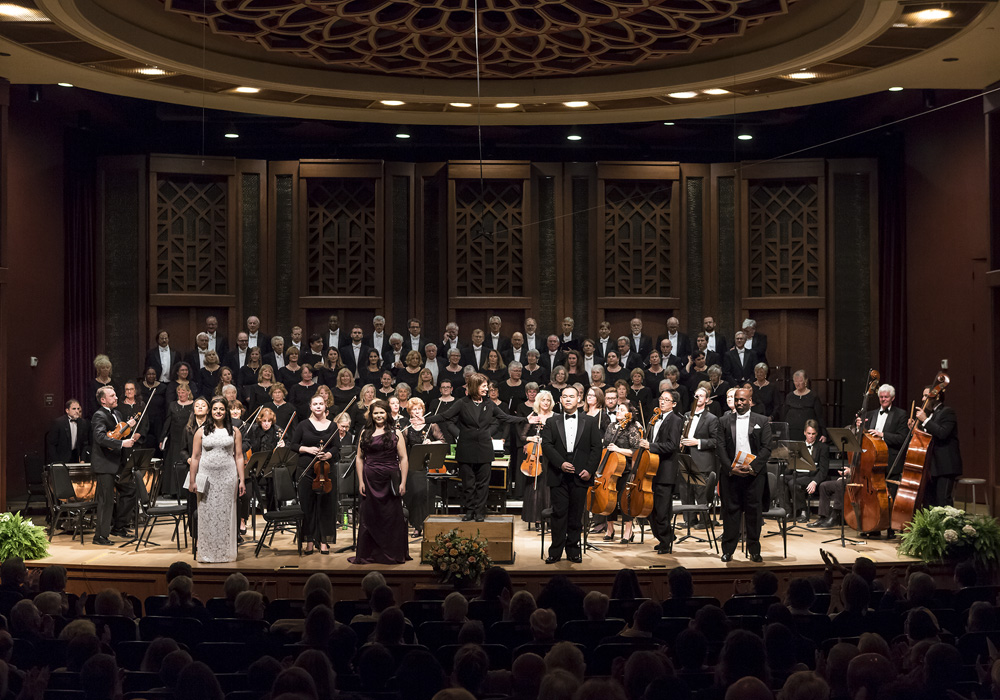 SBCS Chorus and Orchestra in performance at Hahn Hall (David Bazemore, photo)
Saturday April 7 at 8 pm and Sunday April 8 at 3 pm
First Presbyterian Church at State and Constance St.
Tickets: $25 adults open seating, $70 VIP* reserved section, $7 kids 7 to 17 with adult available at sbchoral.org or by calling 805-965-6577.
(*VIP seating includes invitation to pre-concert reception Saturday or post-concert reception Sunday)