3 minutes reading time
(567 words)
West Coast Premiere of a Comedy Play in One-Act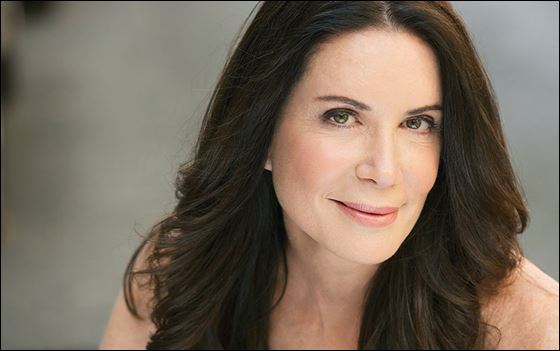 Theatre Planners Presents
West Coast Premiere of a Comedy Play in One-Act
Tales of Love and Lust from a
#GrownUpWomansPOV
LOS ANGELES, Calif.
—
Accomplished actress Lois Robbins takes us on a poignant and comic journey as one woman explores her sexual history, in what ultimately becomes her coming of age story, L.O.V.E.R. Directed by Sonia Sebastian, L.O.V.E.R. opens on April 13, running through May 12 at the Zephyr Theatre on Melrose Avenue.

L.O.V.E.R.
is a riff on childhood, adolescents and finally adulthood from a grown-up woman's point of view.
Robbins' one-act comic play first workshopped in June 2017 at The Schoolhouse Theater in Croton Falls, NY.
"Sex is a metaphor for the psychological journey my character embarks on. As she explores her lifelong relationship history with other people, she ultimately discovers herself," exclaims Robbins, who holds nothing back with this west coast premiere.
Robbins is a native New Yorker and accomplished actress whose early work was on daytime television, including roles on One Life to Live, Loving, Ryan's Hope, and All My Children. Additional television credits include Sex and the City, Law and Order, Law and Order SVU, Kingpin, Once and Again, and Blue Bloods to name a few. Ms. Robbins was seen in the films Town and Country, The Screammaker, Hudson River Blues, and Motherhood.
2017 was a busy year for Robbins as she starred in Blowtorch opposite Billy Baldwin, Kathy Najimy and Armand Assante. It was released worldwide in February of 2017. In April, she finished shooting the feature film One Nation Under God, with Kevin Sorbo, Antonio Sabato Jr. and Casper Van Dien premiering at the Gaylord Opryland Resort & Convention Center in Nashville in February 2018. In October, Robbins co-starred with Molly Ringwald in the feature film Kingfish, and in November, she traveled to Budapest to film Shepherd directed by Lynn Roth. Robbins is very excited for the release of The Aspern Papers, where she co-starred as Mrs. Prest opposite Jonathan Rhys Meyers.
On the stage, she has starred in the world premiere of the musical comedy My History of Marriage, by Academy Award- and two-time Grammy-winner David Shire, Lee Kalcheim and Samuel Kalcheim, presented by the 2011 New York Musical Theatre Festival. She also has starred in the world premiere run of A Time for Love by David Shire and Richard Maltby, Jr. at the Rubicon Theatre, Studio Arena Theatre, and at the Roundabout Theater's Black Box.
In 2011, Ms. Robbins starred as Stephanie Dickinson in the revival of Cactus Flower, produced by Daryl Roth, at the Westside Arts Theater to rave reviews: "Lois Robbins gives her dishrag-turned cougar character energy, willingness and glamour" – The New York Times; "Lois Robbins is perfectly cast" – Associated Press; "Lois Robbins shows fine comic timing" – Daily News.
The L.O.V.E.R. creative team includes director Sonia Sebastian, set designer Pete Hickok, lighting designer Donny Jackson, costume designer Kate Bergh, sound designer Joseph 'Sloe' Slawinski, projection designer Nick Santiago, and production stage manager Jenine MacDonald.
Performances of L.O.V.E.R. take place April 13 through May 12 on Thursdays, Fridays, Saturdays at 8 p.m.; and one Sunday performance on April 15 at 3 p.m. Tickets are $25. There is one preview performance on Thursday, April 12 at 8 p.m. and is priced at $15. The Zephyr Theatre is located at 7456 Melrose Avenue, Los Angeles, CA 90046 (between Gardner and Vista Streets). For reservations and information, call 323-960-5770 or go to www.plays411.com/lover.
Comments
No comments made yet. Be the first to submit a comment