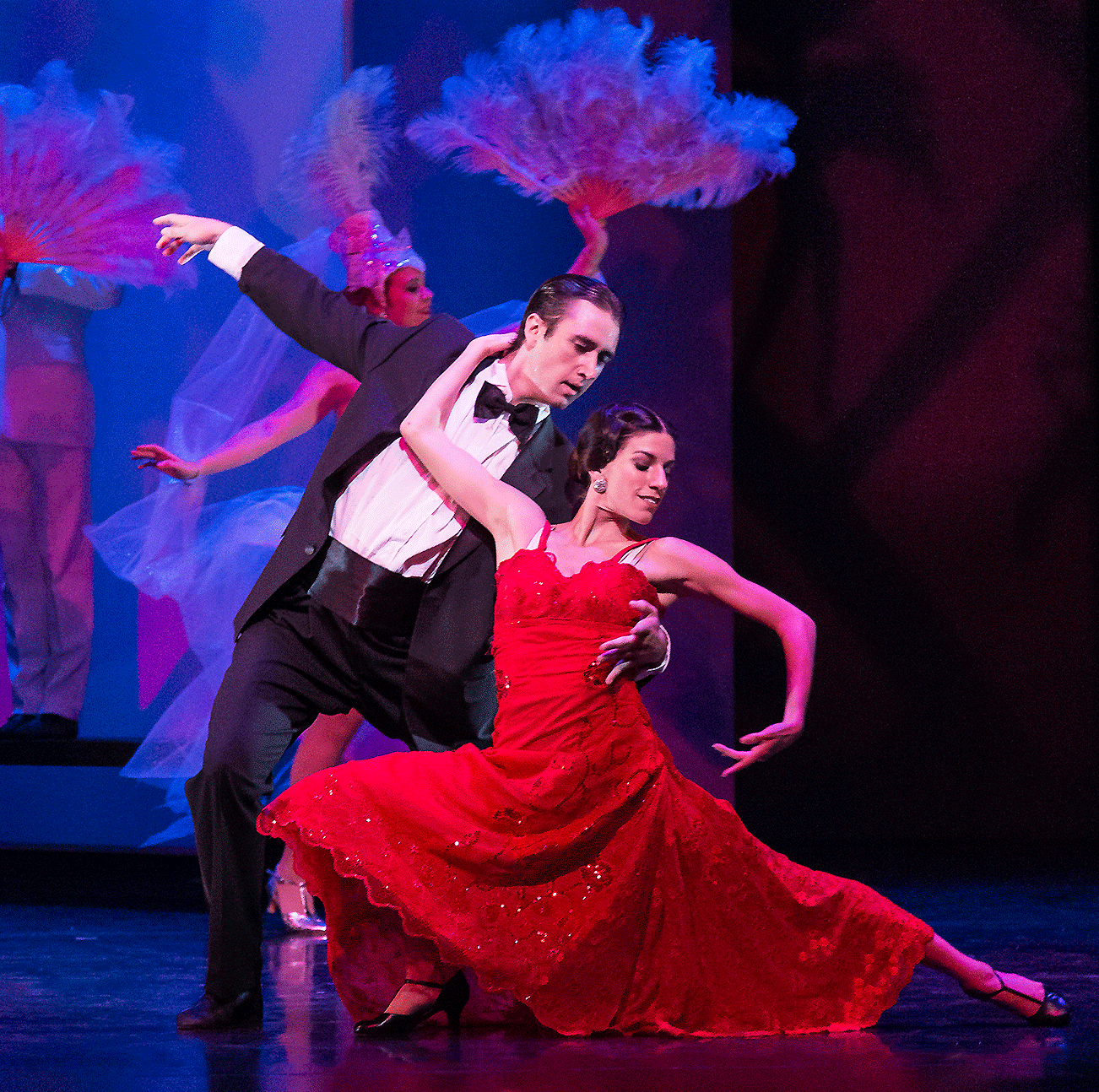 State Street Ballet makes bold strides in the first days of 2018
Resident Choreographer William Soleau named Co-artistic Director
State Street Ballet, Santa Barbara's 23-year-old ballet company, begins 2018 with exciting changes and confident new steps toward the future. Founder, Executive and Artistic Director Rodney Gustafson has named Resident Choreographer William Soleau as Co-artistic Director, creating a new partnership that will propel the already acclaimed company to new heights.
American Tango
, Photo Credit: David Bazemore
In making the announcement of Soleau's appointment, Gustafson had high praise for his colleague: "After working with William Soleau for the past 18 years, I feel so excited to have him come aboard as my Co-artistic Director. His dedication, artistic integrity, and innovative spirit will enhance the company's mission on so many levels. He has a strong local fan base here, having created many original works for the company that have been received with immense critical acclaim in Santa Barbara, Los Angeles, New York, and throughout the United States."
As State Street Ballet's longtime Resident Choreographer, Soleau developed creative repertoire comprising some of the company's most popular and successful productions: Carmen, An American Tango, and Starry Night, as well as groundbreaking world-premiere collaborations with the Santa Barbara Symphony, including Carmina Burana, Appalachian Spring, The Firebird, and Mozart's Requiem, the 2017-18 season opener for both the Symphony and State Street Ballet. An award-winning choreographer whose works can be seen in dance companies all over the world, Soleau resides in New York City, solidifying State Street Ballet's representation on the East Coast and ensuring the company's highly-relevant presence in the global dance scene.
"I am very excited to have the opportunity to help State Street Ballet continue its creative growth into the future," Soleau said. "Having worked as Resident Choreographer with the company and Rodney these past 18 years, I have become very attached to the mission, direction and values of this growing arts organization that is dedicated to the highest standards of artistic excellence. From its inception, I have watched it grow into a powerhouse of national and international exposure. Though I live with my wife in New York City, Rodney and I firmly believe that this company will benefit from having representation on both coasts. I am most humbled to be a part of this legacy that Rodney has created here in Santa Barbara, and I look forward to an exciting future as his partner in the direction of this truly unique gem of a ballet company."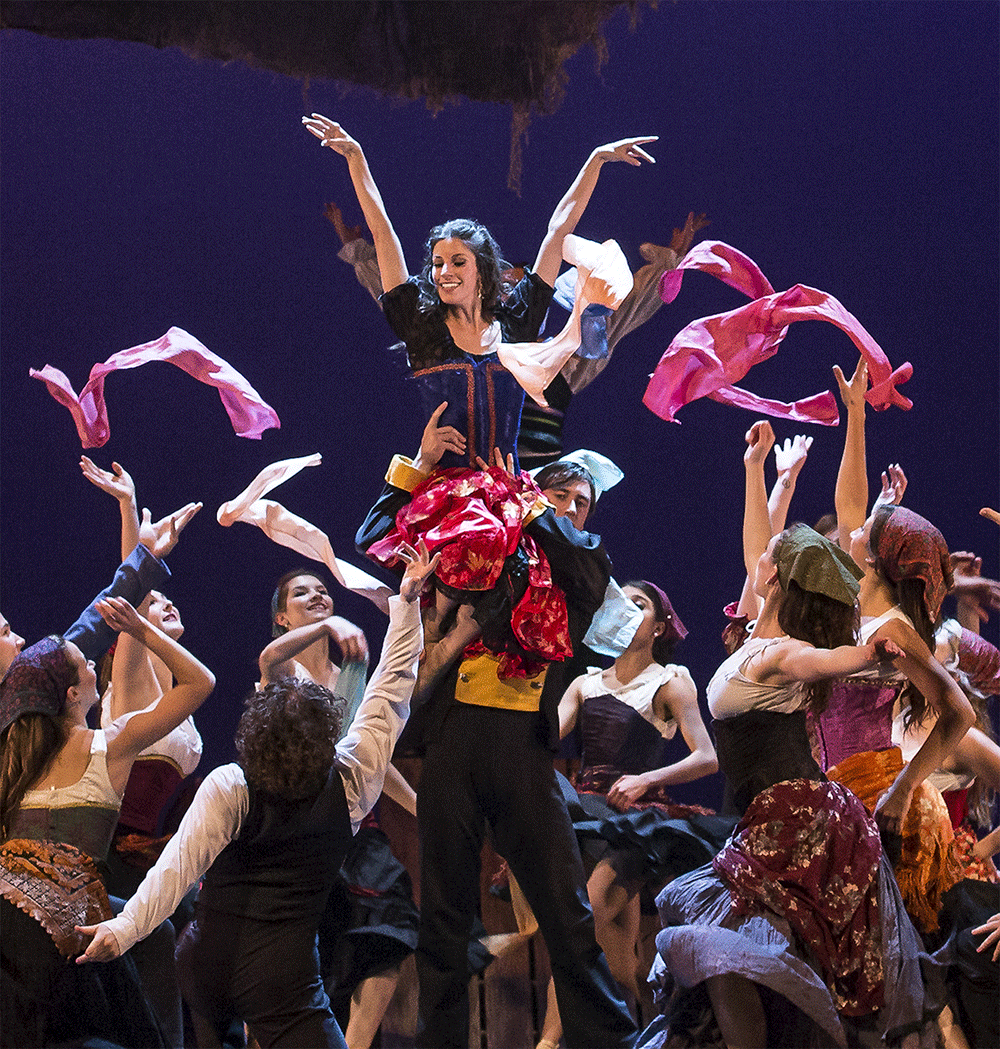 Carmen
, Photo Credit;David Bazemore
State Street Ballet's 2017-18 Season continues with Romeo and Juliet, March 23-24 at the Lobero, and Modern Masters, May 11-12 at the New Vic. Major funding for the season is provided by Margo-Cohen Feinberg and Robert Feinberg, and Tim Mikel. Media sponsors include Santa Barbara Independent and Noozhawk.com. The company's season is also funded in part by the Community Organizational Development Grant program using funds provided by the City of Santa Barbara in partnership with the Santa Barbara County Arts Commission.
"Romeo and Juliet" performances are Friday, March 23, at 7:30 pm, and Saturday, March 24, at 2:00 pm at the Lobero. Tickets are available at lobero.com or the Lobero box office, 805.963.0761. "Modern Masters" performances are Friday, May 11, and Saturday, May 12, at 7:30 pm at the New Vic. Tickets go on sale in March at statestreetballet.com.