2 minutes reading time
(320 words)
Artist Opening: Geoff Pocock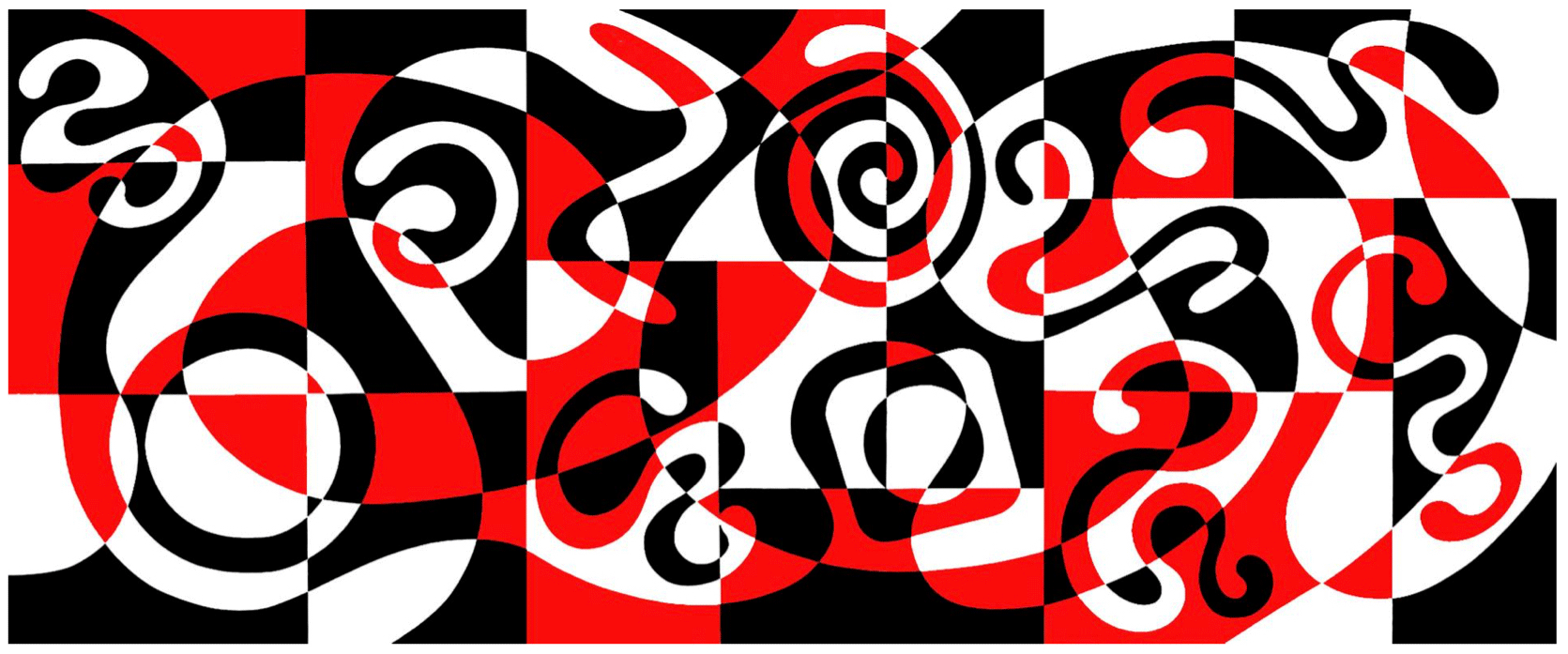 July 21 - September 10, 2017
GraySpace Gallery in the Funk Zone
,
Santa Barbara, CA
English Artist Geoff Pocock
The Opening Reception is July 21st from 5pm – 8pm during the Funk Zone's bimonthly Art Walk.
Geoff Pocock will be showing a style he refers to as 'Geometrics'. Using a system of freehand multi-layered forms and a juxtaposition of bold and muted colors, he creates optical illusions with spatial dimensions that convey movement and an uplifting ambience. Also included in the show are several tessellated works that he has manipulated by bending, twisting and swirling, while adhering to the geometric laws of nature. A work in progress titled '108 Ravens' is inspired by the Dalai Lama;
108 shapes – each unique while having the same shape – depict the interwoven tapestry of life. These tessellations enhance larger architectural walls such as lobbies, theaters, and spacious homes. Pocock is known for his complex designs and meticulous 'hard edge' style, and welcomes commissions.
The English-born artist of many talents has led an eclectic life. He acted on London and New York stages, plus created several experimental theater pieces that he performed with members of Mabou Mines, The Living Theatre, and The Kipper Kids – all fixtures of New York's vibrant 70's experimental theatre scene. He read his poetry with Alan Ginsberg at St. Mark's Church, had numerous stories translated and broadcast in Germany, and has just completed a collection of poems and a novel.
Geoff has also designed and executed land sculptures, including a large-scale environmental action piece in the Monument Valley. He more recently conceived several monumental pieces to be realized in India and Greenland. His artwork has been exhibited in galleries throughout Europe and the United States, and is in private collections on both continents.
Santa Barbara, CA 93101
805-886-0552
Comments
No comments made yet. Be the first to submit a comment