1 minute reading time
(285 words)
Artist Opening:John Nava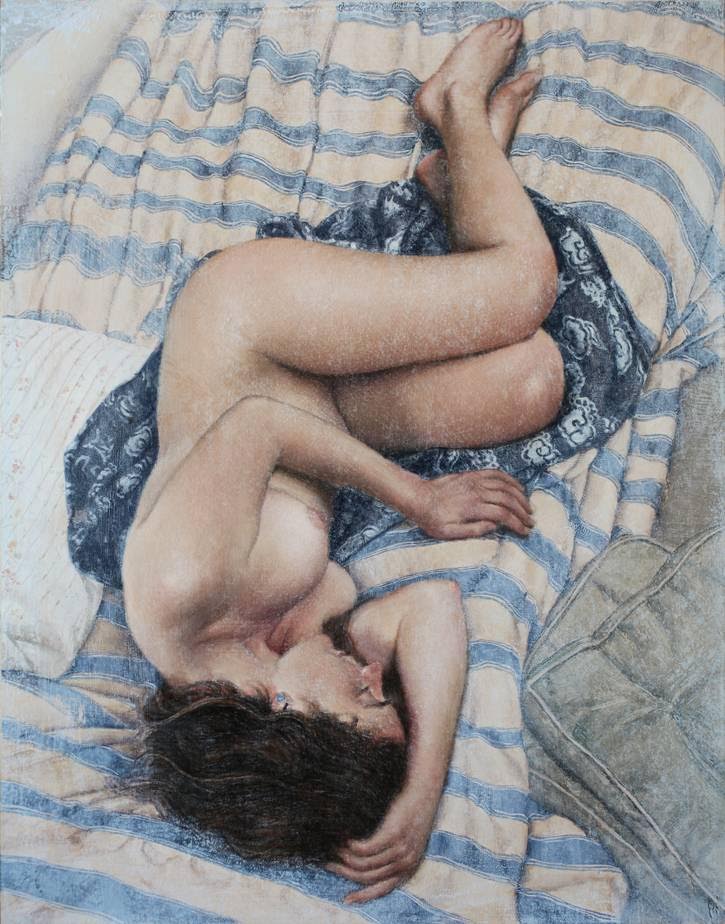 November 6 - November 30, 2015
Vita Art Center
,
Ventura, CA
Paintings, Drawings, and Tapestries
There will be an Opening Reception November 6 from 6:00 pm to 9:00 pm.
A small selection of drawings, paintings and a tapestry done from the model. Few of the works on view have ever been shown previously, They reflect an ongoing effort to present and evoke the figure in all its humanity and in a most direct way without mythological or symbolic pretext.
John Nava studied art at UC Santa Barbara and did his graduate work in Florence, Italy. His work is found in numerous private, corporate and public collections throughout the United States, Europe and Japan including the National Museum of American Art in Washington D.C.
Nava has done large-scale public works including projects for the Tokyo Grain Exchange in Japan, the Seattle Symphony Benaroya Hall and Westmont College. In 1999 Nava was commissioned by the Archdiocese of Los Angeles to create three major cycles of tapestries for the Cathedral of Our Lady of the Angels in Los Angeles.
æOur Lady of the Angels, the largest Catholic cathedral in the United States, opened in September of 2002.
In 2003 Nava's tapestries for the Cathedral of Our Lady of the Angels won the National Interfaith Forum on Religion, Art and Architecture (IFRAA) Design Honor Award for Visual Art. Other tapestry projects include large-scale works for the Ronald Tutor Campus Center at USC (2011) and the Firestone Library at Princeton University (2014).
432 North Ventura Ave. Studio 30
Gallery hours: M-F 10-4 pm Sat. & Sun. by appointment
Comments
No comments made yet. Be the first to submit a comment