1 minute reading time
(145 words)
Artist Opening: Ana Marini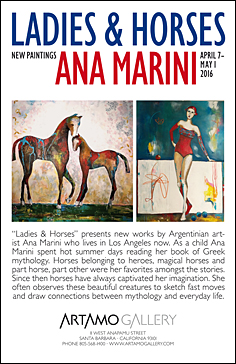 April 7- May 1, 2016
Artamo Gallery
,
Santa Barbara, CA
Ana Marini

April 7 - May 1, 2016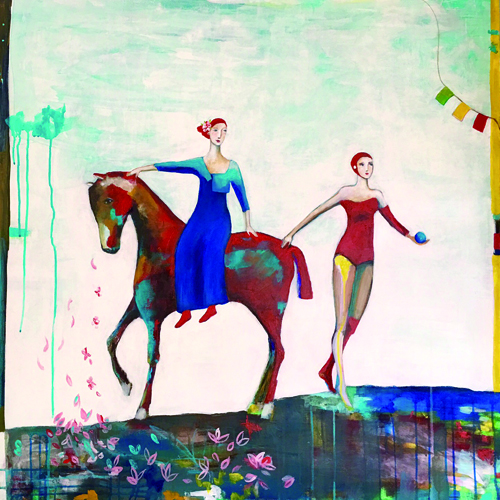 Ana Marini
Delicate Balance
acrylic on canvas
40" x 40"
An Opening Reception Thursday April 7, 2016 from 5:00 pm to 8:00 pm.
"Ladies & Horses" presents new works by Argentinian artist Ana Marini who lives in Los Angeles now. As a child Ana Marini spent hot summer days reading her book of Greek mythology. Horses belonging to heroes, magical horses and part horse, part other were her favorites amongst the stories. Since then horses have always captivated her imagination. She often observes these beautiful creatures to sketch fast moves and draw connections between mythology and everyday life.


Tuesday–Sunday, 12:00–5:00 PM
First Thursday until 8:00 PM
and by appointment only
Comments
No comments made yet. Be the first to submit a comment