2 minutes reading time
(347 words)
As You Like It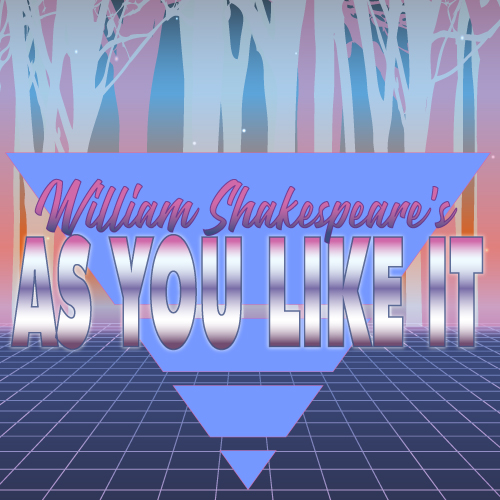 Camarillo Skyway Playhouse will be opening their next play As You Like It, directed by Shakespeare scholar Bill Walthall, and starring a very talented cast including Scott Blanchard, Jim Byrnes, Stephanie Rice, Eric McGowan, Eric R. Umali, Chris Adams and several other seasoned and new faces from Ventura and Los Angeles counties.
William Shakespeare's comedy As You Like It will begin performances at Camarillo Skyway Playhouse on February 8, 2019. As You Like It is a story of love and the rocky road to union, reunion, and redemption. Duke Senior has been banished and her rule usurped by her brother Frederick. Senior's daughter Rosalind and Frederick's daughter Celia are best friends, and when Frederick suddenly banishes Rosalind, the two women disguise themselves and flee to the Forest of Arden, where the banished duke has taken refuge. Orlando, with whom Rosalind has fallen in love, also ventures into the forest to escape a villainous brother of his own. In this forest of witty fools, foolish wise men, men who are women in disguise, and people finding their true selves, love will blossom, villainy will be redeemed, and Nature will nurture all. While this production of As You Like It is set in the corporate takeover-driven, "Greed is Good" 1980s--filled with the era's color, fashion and music--Shakespeare's language and the themes of his classic pastoral comedy remain timeless. "As You Like it holds forth the prospect that we can be whomever we choose – especially when love inspires us to choose boldly" (Journal Sentinel).
Performances are February 8 through March 10, Fridays and Saturdays at 8 PM, and Sundays at 2PM. There will be a Thursday show on February 21 at 8 PM, and no show on February 24. Tickets are $20 for adults, $15 for seniors, students and military, and $10 for children 12 and under. Group rates are available by calling the box office. The show is open to all ages. Camarillo Skyway Playhouse is located at the Camarillo Airport Complex at 220 Skyway Drive in Camarillo. For tickets and more information, visit www.skywayplayhouse.org or call (805)388-5716.
Related Posts
Comments
No comments made yet. Be the first to submit a comment