15 minutes reading time
(3088 words)
Psst, did you hear?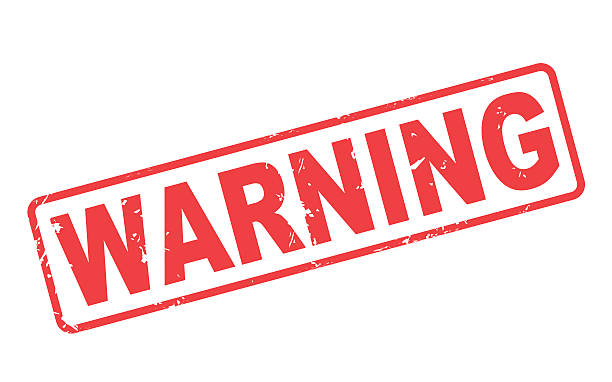 It's been about 6 months since we posted this list. Click
link
to see the latest
health code violators
for Ventura County. You may be surprised who is on the list. Let's hope none of these restaurants are repeat offenders. Let us know your thoughts in the comments below.


Presqu'ile
, the contemporary-styled minimalist estate winery poised high in the hills of Santa Maria with stunning ocean and vineyard views, presents
Profound and Rare: An Evening of Library Wine
on
Saturday, July 7, 2018
, at 6:30 p.m. Led by Matt and Madison Murphy, this walk-around tasting will take place in the winery.
The exploration will focus on Chardonnay and Pinot Noir from their 2009, 2010, and 2011 vintages, and presents a singular opportunity to learn more about the evolution of Presqu'ile wines, the character of their vintages, and their suggested drinking windows from the point of view and insight of the owners.

"The wines are an exploration of the Santa Maria Valley with the exception of the 2009 Rim Rock from Nipomo, an incredible site and a very rare bottling (the vineyard is just 2 acres)," states Estates Manager Cameron Porter. "These wines are built to age and these vintages are in a place where you're beginning to see why Presqu'ile values the library wines with their spice, earth, seamless integration of whole cluster, and graceful texture."

Danior Kitchen will prepare a selection of small bites to pair with, and showcase, the delicate grace of the library selections.
Profound and Rare: An Evening of Library Wine at Presqu'ile Winery is open to the public; space is limited. Tickets are priced at $45 per person and must be purchased in advance from Presqu'ile Ticketing. www.presquilewine.com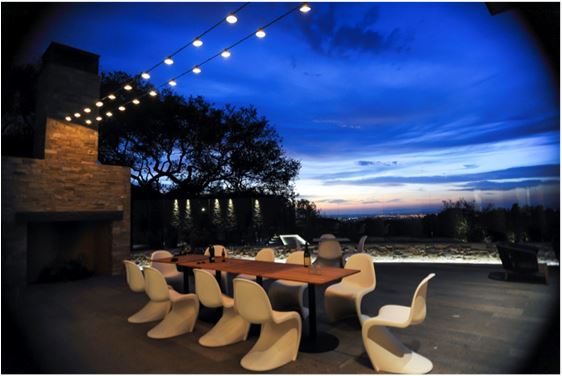 BOB'S WELL BREAD BAKERY
, the iconic bakery and restaurant that holds court at the entry of Los Alamos, adjacent to the Santa Ynez Valley, announces a one-day-only
UNI DAY
on
Sunday, July 1, 2018
. Head Baker Scott Smith and Chef David Jeffers are gearing up for a special event made possible by the talents of local Santa Barbara uni divers
Stephanie Mutz
and
Harry Liquornik
by adding several freshly caught uni specials to the daily Café menu.
Additions to the much talked about Bob's Well Bread daily menu include Bocadillo de Erizos, a Slim-Pressed Sandwich with Fresh Uni, Miso Butter and Pickled Mustard Seeds; Uni Scrambled Eggs with Fresh Herbs, Uni Butter and Pain De Mie; Eggs Benedict with Uni Hollandaise, Prosciutto and House-Made Sriracha; and Uni-Avocado Toast Tartine.
www.bobswellbread.com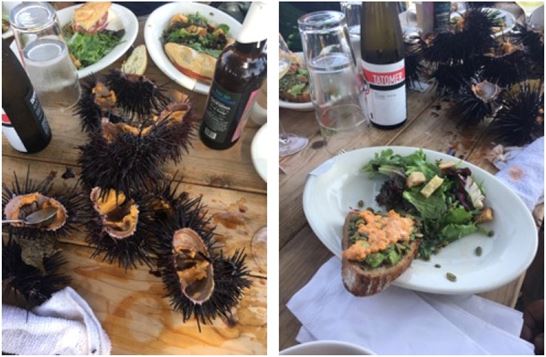 On Sunday Afternoons Meet Your Friends on the Patio of the Santa Barbara Wine Collective for Live Music and Great Wine.
The Santa Barbara Wine Collective,
the trailblazing tasting room located on the celebrated Urban Wine Trail of Santa Barbara's Funk Zone, announces the launch of Sundown Sundays for summer. Relax with a glass of one of the member wineries' vintages on the Santa Barbara Wine Collective patio and listen to the music sounds of
DJ BarginBin (Jack
Carmean)
on
Sunday, June 24th
. Upcoming shows for July include DJ BargainBin (July 1); Persian Housecat (July 8 & July 22); and Valdas Karalis (July 29). Helena Avenue Bakery
Cheese Plates
and
Baguettes
will be available for purchase to enjoy with wines by the glass or bottle from throughout Santa Barbara County.
Admission is free to the public and reservations are not required. The Santa Barbara Wine Collective patio is pet-friendly. Musical talent performs from 3:00 – 6:00 p.m. For further information on artists and schedule, call 805-456-2700.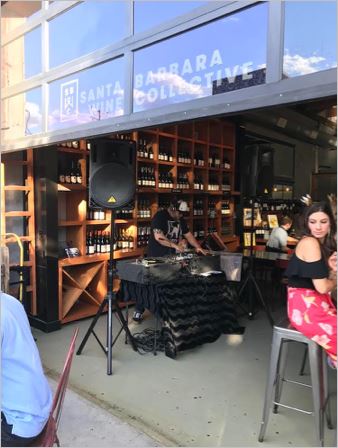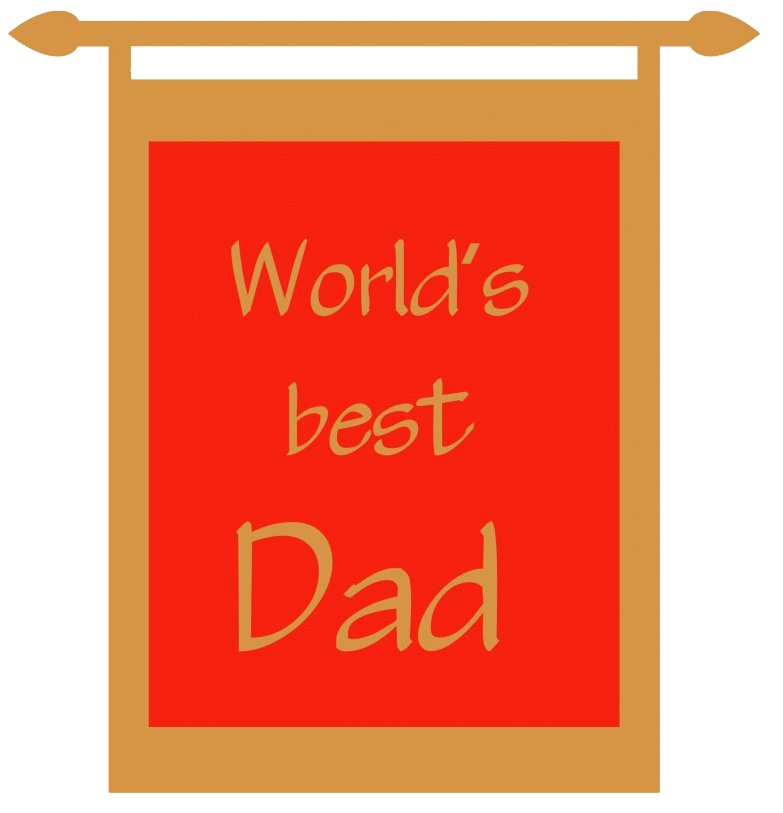 HERE ARE A FEW WAYS TO CELEBRATE FATHER'S DAY IN THE 805!
Presqu'ileHonors Dads with Live Music, Wine-Friendly Eats and Great Tastings from Friday, June 15 through Sunday, June 17
Presqu'ile
, the contemporary-styled minimalist estate winery poised high in the hills of Santa Maria with stunning ocean and vineyard views, is the perfect place to bring Dad for an extraordinary Father's Day. The winery offers weekend-long wine tastings, areas for picnics, live music and outdoor games to celebrate the holiday. Guests may choose from Presqu'ile Chef Lisabeth Tomson's lavish cheese and charcuterie platters or sample dishes from local food trucks like
First and Oak
, serving their wares to pair with Presqu'ile Winery's well-balanced wine flights. The spacious settings offer modern outdoor seating with panoramic vistas of the Pacific Ocean, or families can relax indoors under the roof of the ingeniously designed tasting room by acclaimed San Francisco architectural firm Taylor Lombardo. The winery is equipped with family- friendly games of Bocce Ball, Horseshoes, Ladder Toss and Cornhole.
All events are open to the public from Friday, June 15 through Sunday, June 17, 2018. Friday hours are from 11:00 a.m. to 7:00 p.m. with Live Music performed from 4:30 p.m. – 7:00 p.m. Saturday and Sunday hours are from 11:00 a.m. to 5:00 p.m. with Live Music from 12:30 p.m. – 4:00 p.m.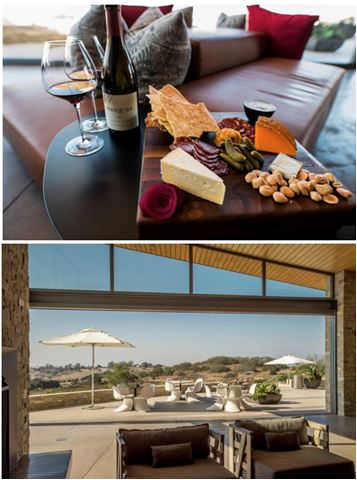 S.Y. KITCHEN PRESENTS FATHER'S DAY IN THE SANTA YNEZ VALLEY
Chef Luca Crestanelli Presents an All-Day Menu of Specials to Celebrate Dads
S.Y. KITCHEN, in Santa Ynez, California, presents their Father's Day celebration on Sunday, June 17, 2018, with delicious holiday specials designed to appeal to dads and their families.
Chef Luca's Father's Day special offerings include Heirloom Tomato Panzanella; Tagliolini with Black Truffle and Sausage; 16 Oz Prime Delmonico Steak; and Chef Francesco Crestanelli's Amazing Chocolate Cake. The specialties are served during brunch, lunch and dinner service.
And just for Dads on their special day, General Manager and Mixologist Alberto Battaglini has created The Pillar cocktail made with Rye, Sweet Vermouth, Amaro, Walnut Bitter, Manhattan-Style over an Ice Sphere, available for brunch, lunch and dinner for $15.
Cravings are satisfied with S.Y. Kitchen's Fresh Pea Salad with Fresh Peas, Arugula, Dry Ricotta, Celery Root & Walnuts; Yellow Beet Salad with Shaved Beetroot, Pickled Plum, Hazelnuts, Goat Cheese & Fresh Lemon Thyme; Burrata with Red Beet, Avocado, Pistachios, Arugula, Balsamic & Basil Oil; Warm Octopus Salad with Taggiasca Olives, Potatoes, Cherry Tomatoes & Haricots Verts; Gnocchi al Sugo d'Anatra with Spinach Ricotta Gnocchi, Duck Ragu & Porcini Mushrooms; and Gigli al Ropeton with Sausage, Pancetta, Tomato, Roasted Peppers, Mascarpone, Basil & Pecorino. Dishes from the oak-fired grill include T-Bone Truffle Sliders with Truffle Cheese, Caramelized Shallot & Parmigiano Crisp; and Salmon Puttanesca with Organic King Salmon, Puttanesca Sauce & Asparagus and Rack of Lamb with Swiss Chard & Wild Mushrooms in addition to wood-fired pizzas at dinner. Pricing is à la carte and reservations are recommended for one of the most popular family gatherings of the year.
The restaurant serves their à la carte lunch from 11:00 a.m. – 2:30 p.m. and dinner from 5:00 p.m. Reservations are recommended. www.sykitchen.com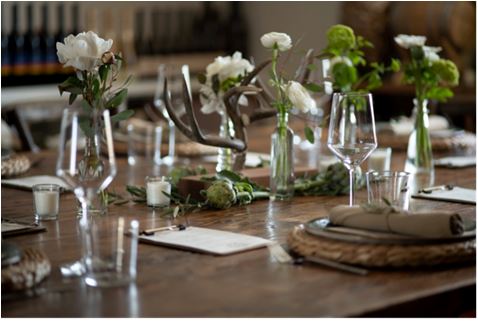 Dad's First Beer is On the House as Chef John Cox Presents a Home Ranch BBQ for Dads and Families
Los Olivos' The Bear and Star, serving "Refined Ranch Cuisine" inspired by the Parker family hospitality at the eponymous Fess Parker Inn, celebrates the holiday for dads on Sunday, June 17, 2018, with a Father's Day Backyard BBQ created by Chef John Cox and his team. The Bear and Star is well regarded by local food lovers for the restaurant's tasty ranch to table cuisine.
Chef Cox' smoky Father's Day Backyard BBQ is a family-friendly way to treat dads of all ages. Follow the Father's Day BBQ signs to The Bear and Star's Back Garden for a casual and social picnic where fathers can relax with a complimentary cold beer from The Bear and Star and play a game of cornhole on the backyard patio. Deviled Ranch Eggs will be passed to hungry dads and their families while they view the tender meats and treats coming hot off the already-famous 30' custom reverse-flow Texas smoker and grill. Guests receive a generous BBQ plate of smoked Parker Ranch beef, chicken and ribs which are served from the restaurant's carving station and Big Green Egg®. Ample sides of fresh BBQ Beans, Summer Pasta Salad, Garden Slaw and Parker House Rolls are included along with a dessert of Chocolate Chip Cookies for the price of $28 per guest. Kids 12 and under are priced at $14.
À la carte drinks of canned beer, sodas and bottled water are available for purchase from the Backyard Bar. Full bar service is served at the The Bear and Star indoor bar. Father's Day Backyard BBQ is served from 11:00 a.m. – 3:00 p.m.
No reservations are required for this event and seating is unreserved at picnic tables. The Bear and Star offers their full breakfast and dinner menus for other Father's Day options. www.thebearandstar.com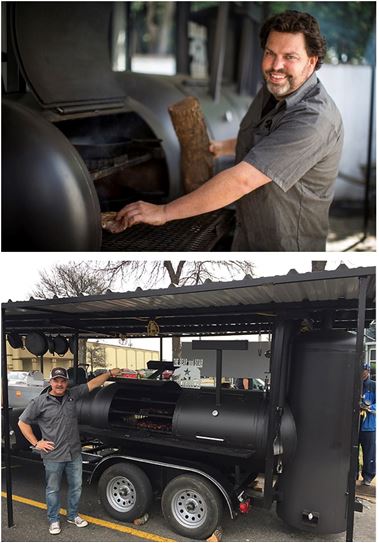 Acme Hospitality Presents Father's Day at The Lark, Loquita, Lucky Penny, Les Marchands and Helena Avenue Bakery on Sunday, June 17th
ACME HOSPITALITY properties The Lark, Loquita, Lucky Penny, Les Marchands Restaurant & Wine Merchant and Helena Avenue Bakery present Father's Day on Sunday, June 17, 2018, with exceptional holiday offerings designed for feasting and celebrating dads. Each venue offers a diversity of dishes, all representative of the restaurant's signature style in an environment where you can choose the seasonal market menu and setting that best fits your personal taste. All four Funk Zone locations are within easy walking distance of each other.
The Lark, with its homage to the history of California train travel and the namesake of Southern Pacific Railway's first luxury Pullman train in 1910, is the inspiration for the sophisticated and stylistic original wood and brick space that imbues the funkiness and wit of its Funk Zone surroundings. On Father's Day, Dads are greeted with complimentary Pale Ale to start the evening. Chef Jason Paluska adds his holiday specials of Fairhill Farms Grilled Stone Fruit with Duck Breast Prosciutto, Whipped Feta, Spiced Almond & Rosemary; Niman Ranch Pork Chop with Crispy Sunchokes, Ellwood Canyon Summer Squash, Smoked Cherries & Banyuls Pork Jus; and Dad's Pecan Pie with Wildflower Honey Ice Cream & Whiskey Caramel. The Lark's à la carte menu offers an additional variety of early summer dishes and signatures, including Crispy Brussels Sprouts with Medjool Dates; Southern Pimento Cheese Toast; Spring Chickpea 'Hummus;' Jack Motter's Early Summer Garden with Chiogga Beets, Compressed Strawberries, Snap Peas, Smoked Sheep's Cheese, Coriander Pickled Carrots, Pistachio, Lemon-Thyme Honey & Squash Blossom; House-Made Tagliatelle Pasta with San Marzano & Roasted Pepper Piperade, Charred Eggplant, Zucchini Appenzellar Cheese, Crispy Capers, Anaheim Chiles & Marigold; Lemon Verbena-Cured King Salmon with Hearts of Palm, Shishito Peppers, Miso Coconut Emulsion, Roasted Pineapple, Macadamia & Red Shiso; and Crispy Duck Leg Confit. Larger platters include Caramelized Sunburst Squash & Farro; Scottish Ocean Trout with Gigante Beans, Picholine Olives, Grilled Radicchio, Rainbow Carrots & Ojai Pixie Tangerine; The Lark's specialties of Cast Iron-Roasted Sonoma Chicken; and Grilled Prime Hanger Steak.
With a menu designed for sharing for both small and large parties, selections range from $12 to $48. And don't forget to toast dads with hand-crafted cocktails created by The Lark's talented bar team. Reservations are encouraged; call 805-284-0370 for reservations or visit www.thelarksb.com. The Lark dinner service begins at 5:00 p.m.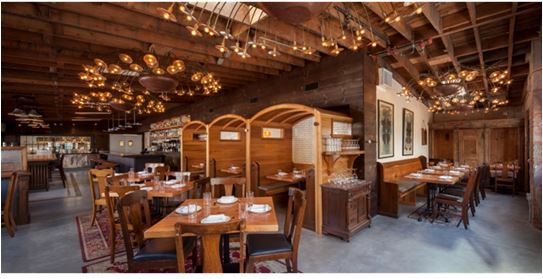 Loquita, an endearing Spanish colloquial term for a wild, fun loving young girl, is Acme Hospitality's ode to the roots of Santa Barbara's iconic style. Loquita celebrates Father's Day with the colorful Costilla Paella with Iberian Ribs, Mushrooms, Artichokes, Mustard Aioli & Mustard Green. Loquita will also be serving their seasonal menu inspired by Spanish cuisine flavored by the Central Coast's rich ingredients featuring such Spanish classics as Gildas with White Anchovy, Spicy Piparra Pepper and Manzanilla Olive; a Jamón Tasting with Serrano, Ibérico, Ibérico De Bellota and Pan Con Tomate; Croqueta de Pollo – a Rocky Free-Range Chicken Fritter with English Pea, Pickled Ramps and Chimichurri; Tortilla Española with Potato, Caramelized Onion, Herb Aioli and Frisée; and a variety of made-to-order Paellas. Selections range from $3.50 to $44. Don't forget to toast dads with a Papaíto cocktail created by David Medina – this Spanish twist on a whiskey sour is crafted with Bulleit Rye Whiskey, Isastegi Sidra Natural, Lemon Juice, Atxa Vermouth, Egg White and Garnished with Lemon, Bitters & Luxardo Cherry. Reservations are encouraged and walk-ins are welcome; call 805-880-3380 for reservations or visit www.loquitasb.com. Loquita dinner service begins at 5:00 p.m.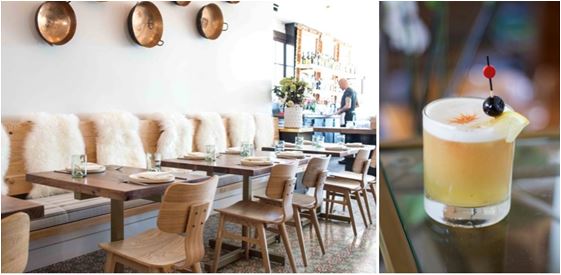 Lucky Penny, the free-standing take-out eatery, with a façade completely tiled in real copper pennies shimmering in the warm Central Coast sunshine, offers a Father's Day Lamb Burger with Feta Cheese, Pickled Fresno Chiles, Preserved Lemon Aioli, Gem Lettuce & Brioche Bun prepared by Lucky Penny Chef Ron Batdorf. Specials are available throughout the day; pricing is à la carte, pizza is $14 and mimosa is $9. For take-away orders call the restaurant at 805.284.0358 or visit them online at www.luckypennysb.com.
Les Marchands a beloved gathering place for locals and visitors and praised for its weekend brunch. Father's Day is no exception with Chef Weston Richard's delicious Father's Day special – Open-Faced Lamb Meatball Sandwich with Moroccan Spiced Tomato Sauce, Mozzarella Cheese, Crispy French Fries & House-made Pickle. Les Marchands' menu showcases local ingredients and hand-crafted breads from sister operation Helena Avenue Bakery. Brunch specialties include Buttermilk Biscuit with Peach Preserves & House-Made Butter; Sourdough Waffle with Summer Berries; Breakfast Poutine; Fried Chicken & Sourdough Waffle; and Smoked Porchetta with Poached Egg. Guests will enjoy Les Marchands' Classic Stirred Cocktails featuring eight daytime-friendly drinks, including the essential Bloody Mary, Bellini, and Aperol Spritz. Also available are Les Marchands' classic brunch cocktails Buck's Fizz with Sparkling Wine Orange; Bliss with Ruby Grapefruit Vodka, Mandarin, Lemon & Sparkling Wine; Michelada with Beer, Lime, Assorted Sauces, Spices & Peppers; Pimm's Cup with Pimms, Cucumber, Orange, Gin, Sugar & Lime; and Caipirinha with Cachaca, Sugar & Lime. Also, and not to be overlooked are Les Marchands' well-matched offerings of wines and beers.
Father's Day Brunch is family-friendly, and pricing ranges from $7-$22 and is served Sunday, June 17, 2018, from 11:00 a.m. until 3:00 p.m. Reservations are encouraged and walk-ins are welcome; call 805-284-0380 for reservations or visit www.lesmarchandswine.com. For those guests that prefer celebrating that evening, Les Marchands' dinner service begins at 5:00 p.m. Expect several Father's Day specials by Chef Richards served throughout the day.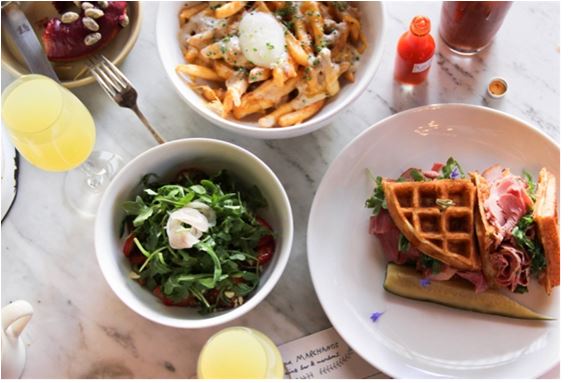 Helena Avenue Bakery,
adjacent to the Santa Barbara Wine Collective serves its menu of artisan pastries, breakfast, grab & go sandwiches, fresh salad and picnic foods, including the signature
Green Eggs & Ham Sandwich
; Avoganic Toast with 7 Minute Egg; Geechie Boy Grist Bowl; Hot Cuban; Zucchini and Sun-Dried Tomato Sandwich;
and
Santa Barbara Tri-Tip Baguette.
For Father's Day, Chef Adam Shoebridge features his
Nashville-Style Hot Fried Chicken
with Chili Oil and Spicy Dry Rub Served with Side and Traditional White Bread.
Pricing is à la carte and ranges from $4 to $14. Hours are 7:00 a.m. – 6:00 p.m. Walk-ins and counter service only; for menus and other information, call 805.880.3383 or visit
www.helenaavenuebakery.com
.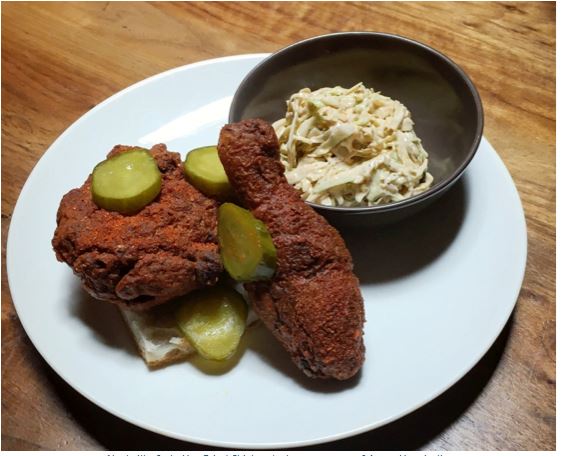 Chef John Cox and the Culinary Team Welcome Executive Chef Walter of Passionfish in Pacific Grove for the Next Dinner in the Restaurant's Guest Chef Series
Los Olivos'
The Bear and Star
, serving "Refined Ranch Cuisine" inspired by the Parker family at the eponymous Fess Parker Inn continues their collaborative
Chef's Table Dinners
with acclaimed
Chef Ted Walter
on
Tuesday, June 12, 2018
. The
five-course tasting dinner
featuring exquisite dishes in essential Passionfish-style is staged in The Bear and Star's state-of-the-art Chef's Room and blends products raised on the Parker ranch with inspiration from California's Carmel Valley.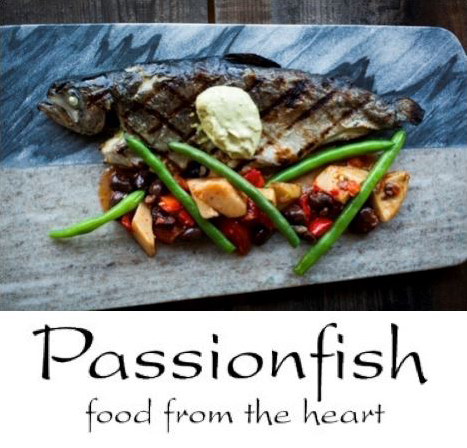 The dinner with Chef Ted Walter begins with a Canapé with Celery Leaves, Pulled Chicken, Frisée, Green Peanut Oil, Raw Onions & Society Garlic; followed by an Amuse of Morro Bay Oysters with Celery Granita, Raisin Relish & Capers. Next are courses of Roasted Lamb Belly Roulade with Lamb Pancetta, Farm Mustard Greens, Acorn-Farm Herb Pesto & Manchego; Cucumber-Mint Gazpacho with Squash Blossom Beignet & Goat Cheese Panna Cotta; Mussels with Carmel Valley Yuzu, Smoked Mozzarella & Sauerkraut; and Duck Breast with Cashew Butter, Marinated Shitakes, Roasted Beet & Beet Caramel. The dinner is completed with a dessert course of Warm Meyer Lemon-Ricotta Cake with Passion Fruit Syrup. Expect stellar wine pairings from Santa Barbara County and beyond, curated by The Bear and Star's General Manager Robert Williams.
Pricing is $75 per guest for the dinner. Optional wine pairings are recommended at a supplementary charge of $50. The Chef's Table seatings are available at 6:30 and 7:30 p.m. For more information, the public may call 805-686-1359; to reserve seats, visit Tock for tickets. www.thebearandstar.com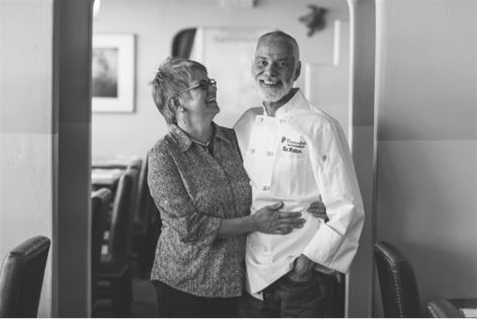 Chef Weston Richard's Four-Course Tasting Menu Celebrates the Peak of Summer Produce with Wines Curated by General Manager Hayden Felice
On Thursday, June 21, 2018, Les Marchands Restaurant & Wine Merchant celebrates the summer season with its Summer Solstice Wine Dinner. The evening is the next installation of Les Marchands' Seasonal Dinner Series and celebrates summer in Santa Barbara County and the outstanding bounty from its farmers, ranchers and fishmongers. Executive Chef Weston Richards' four-course menu is paired with wines from Santa Barbara County, Modena, Burgundy, Languedoc and Bordeaux regions, carefully curated by Sommelier and General Manager Hayden Felice.
The evening begins with a House-Made Lamb Bacon BLT on Brioche with Ellwood Canyon Farms Tomato, Avocado, Arugula & Calabrian Pepper Aioli; followed by Seared Diver Scallop with Local Corn, Confit Tomato, Crispy Shallot & Basil. For the main course, there is an aromatic Red Oak-Smoked NY Steak with Berry BBQ Sauce, Little Gems Lettuce & Fingerling Potato Salad with Herb Crème Fraîche. The evening is complete with Chef Weston's Local Peaches Soaked in Cutler's Whiskey with Vanilla Gelato, Fennel Pollen Crème Anglaise & Sourdough Waffle.
Les Marchands Summer Solstice Wine Dinner
is priced at $50 per person for the menu, exclusive of beverage, tax and gratuity. Wine pairings are offered for $40, exclusive of tax and gratuity.
Reservations may be booked by phone or online at
www.lesmarchandswine.com
and are available from 5:30 p.m. Space is limited. For information call 805-284-0380 .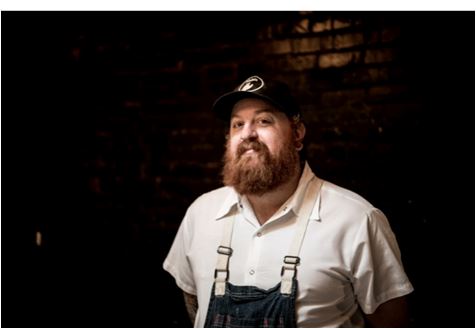 If you are a restaurant within the 805 and want to send us a little seasoning of news, please send an email to This email address is being protected from spambots. You need JavaScript enabled to view it.
Related Posts
Comments
No comments made yet. Be the first to submit a comment