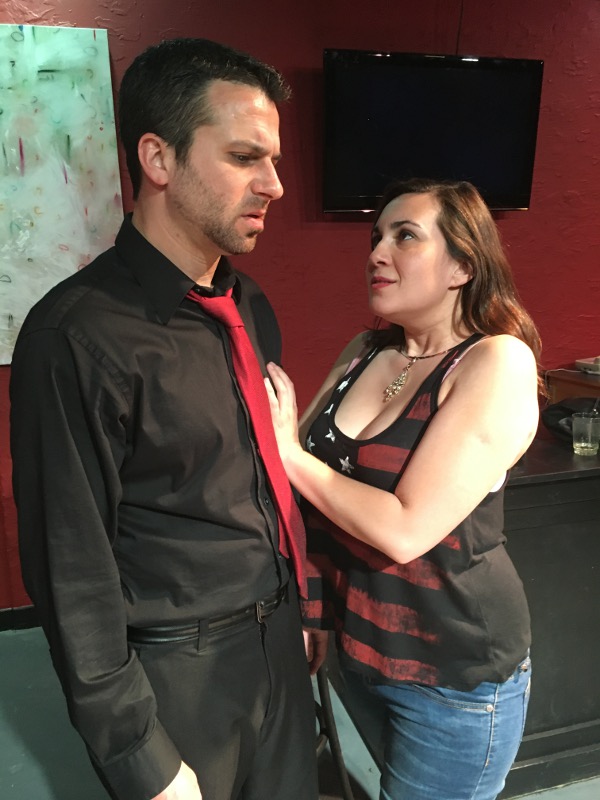 Review
Flying H Group Theatre Company presents its first world premier​, An Open Table by James James, an over-the-top dark comedy set one night in a fine-dining restaurant where the disgruntled staff decide to murder the customers. Fast-paced, raucous, a bit ribald, and totally hilarious, An Open Table is an exciting new play that should enjoy a long and successful future.
Sensational acting by Eric Mello, Javiera Torres, and the author, James James lead a fine ensemble cast in an excellent production directed by Flying H Artistic Director, Taylor Kasch. The Taylor Kasch-designed set features original paintings by Soceity805.com's own Erik Reel.
The best cheap date in the county and definitely not family entertainment.
Eric Mello, Javiera Torres