Monday, 13 November 2017 22:30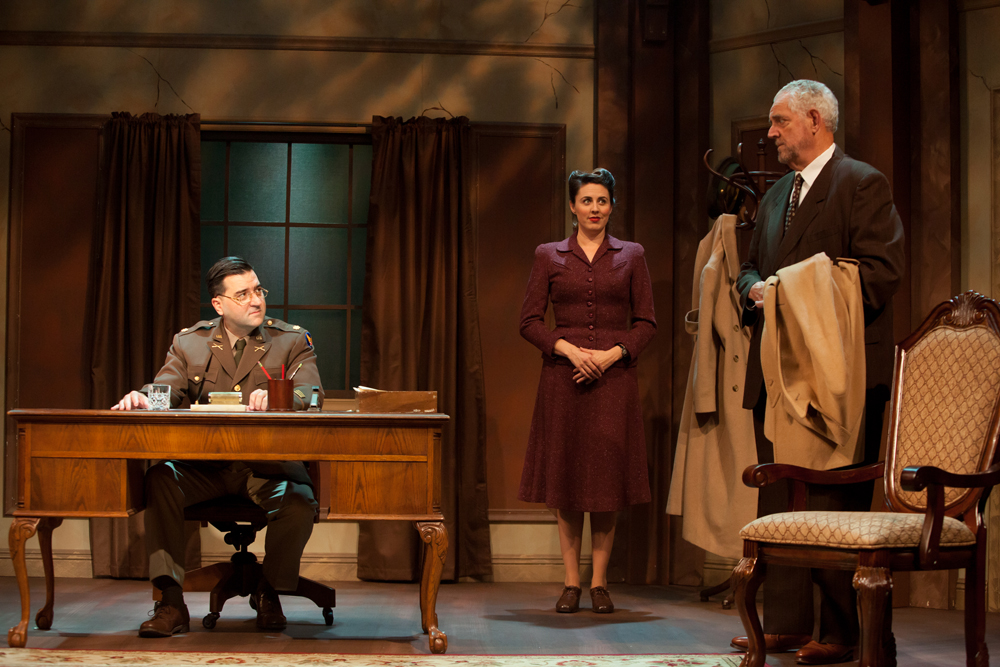 Review-
Rubicon Theatre in Ventura's downtown cultural district is doing Sir Ronald Harwood's
Taking Sides
through 12 November 2017. Harwood did The Pianist and has repeatedly shown interest in World War II-related moral dilemmas. Taking Sides fits right in. It's basically a military tribunal "trial" by the American occupation command in Berlin of Wilhelm Furtwangler, the great German conductor who stayed in Nazi Germany throughout the Nazi era and World War II.
Patrick Vest as Major Arnold, Tara Donovan as Emmi Straube and Peter Van Norden as German composer Wilhelm Furtwängler in Taking Sides by Academy Award-Winner Sir Ronald Harwood and directed by Ovation Award-winner Stephanie Coltrin.
Photo Credit: Josh and Veronica Slavin
Sunday, 27 July 2014 08:51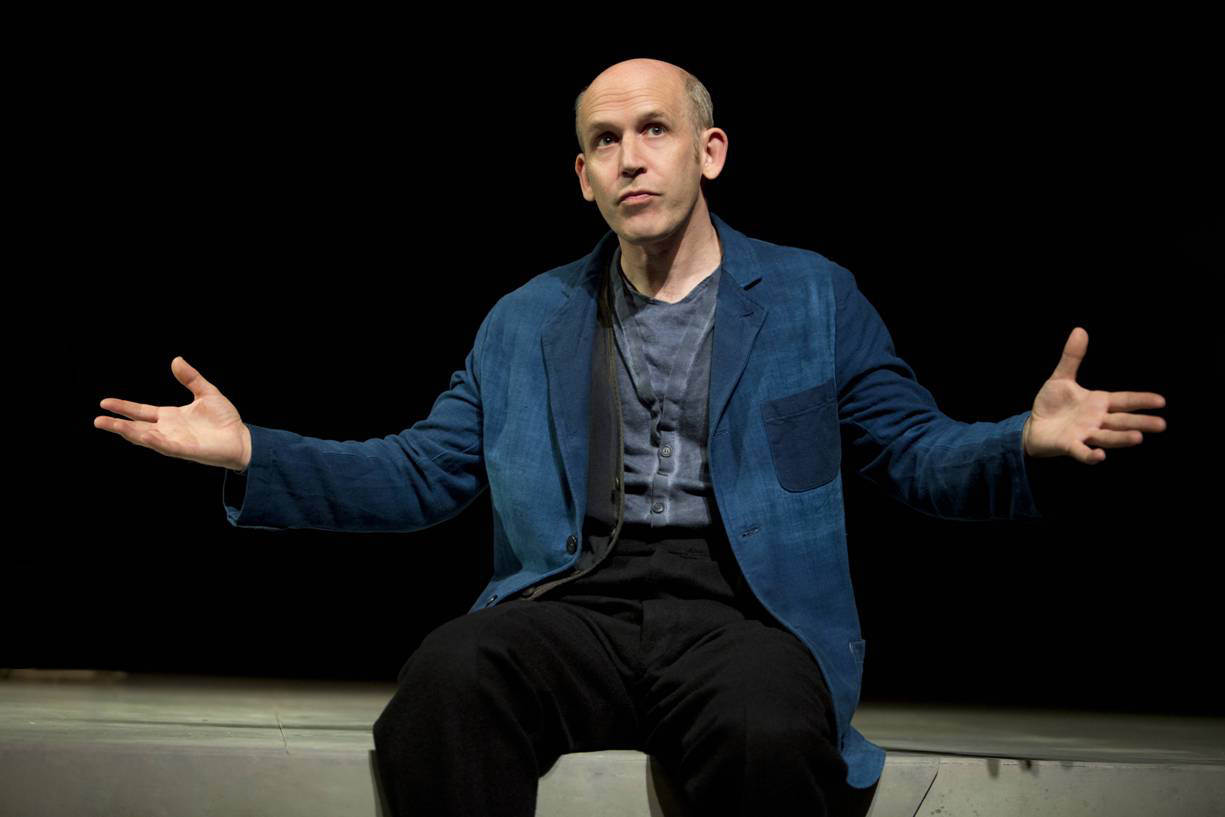 Review
"What was THAT all about?" Those were the words that went through my head upon leaving the Rubicon Theatre Company, after witnessing esteemed Irish actor Conor Lovett's performance of Will Eno's one-man play, Title and Deed last night. I wasn't totally shocked and confused by what I had just seen. I had done my homework on this show, as I do with all shows I see, and discovered that Eno is a Brooklyn-based playwright who is more popular in Europe than he is in the U.S. and has created a variety of controversial plays.