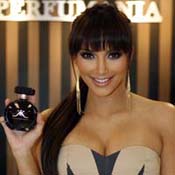 A Scent in Bloom
A
s a reality television star, executive producer, and partner for cosmetic and clothing lines alike, Kim Kardashian seems to always be juggling one fantastic project after the next. Earlier this year, Kim released her debut fragrance, simply titled "
Kim Kardashian". In an effort to promote her signature fragrance and meet some of her central coast fans, she recently held a "meet and greet" event in Camarillo. After announcing through her blog that she would be at Perfumania, Kim drew an impressive crowd of devoted fans and zealous photographers, waiting for their opportunity to meet the ever-busy socialite. Looking as gorgeous as always and sporting freshly cut bangs, Kim gave us the inside scoop on her debut fragrance and projects to come in the future.
S805What inspired you to make this fragrance?
KK Well, I really wanted to take all of my favorite memories and put them in a bottle. So, I used white florals, like tuberose, jasmine and gardenia, which each hold a special memory for me. For instance, gardenia reminded me of the flowers around my dad's house, and my mom always wore tuberose. I just took all of my favorite things that reminded me of my favorite people and put it into a bottle.
S805 What was your favorite part of the fragrance-making process?
KK I really liked designing the bottle. I think because it was really personal. I wanted to create a bottle that was round and curvy, because a lot of bottles that came out around the same time, earlier this year, were square and rectangular. So I wanted to mine to be different. Also, making the juice of it was really fun. I'm really picky and it had to be perfect! I tortured the perfume house, and made them remake it over thirty times!
S805 Did you get to travel anywhere fun or exotic when creating this fragrance?
KK No, I mean not other than going back and forth to the perfume house in New York. But I love New York. But nowhere exotic to find the tuberose or anything!
S805 Who do you imagine wearing this scent? Do you wear it yourself?
KK Yeah, I wear it every single day. My mom wears it everyday. And my older sisters, my little sisters, everyone wears it. It a scent that can transcend from day to night, so it's really versatile. I used to wear a fragrance in the morning, and then a different fragrance when I would go out at night. But I think this is the perfect scent that you could wear all day.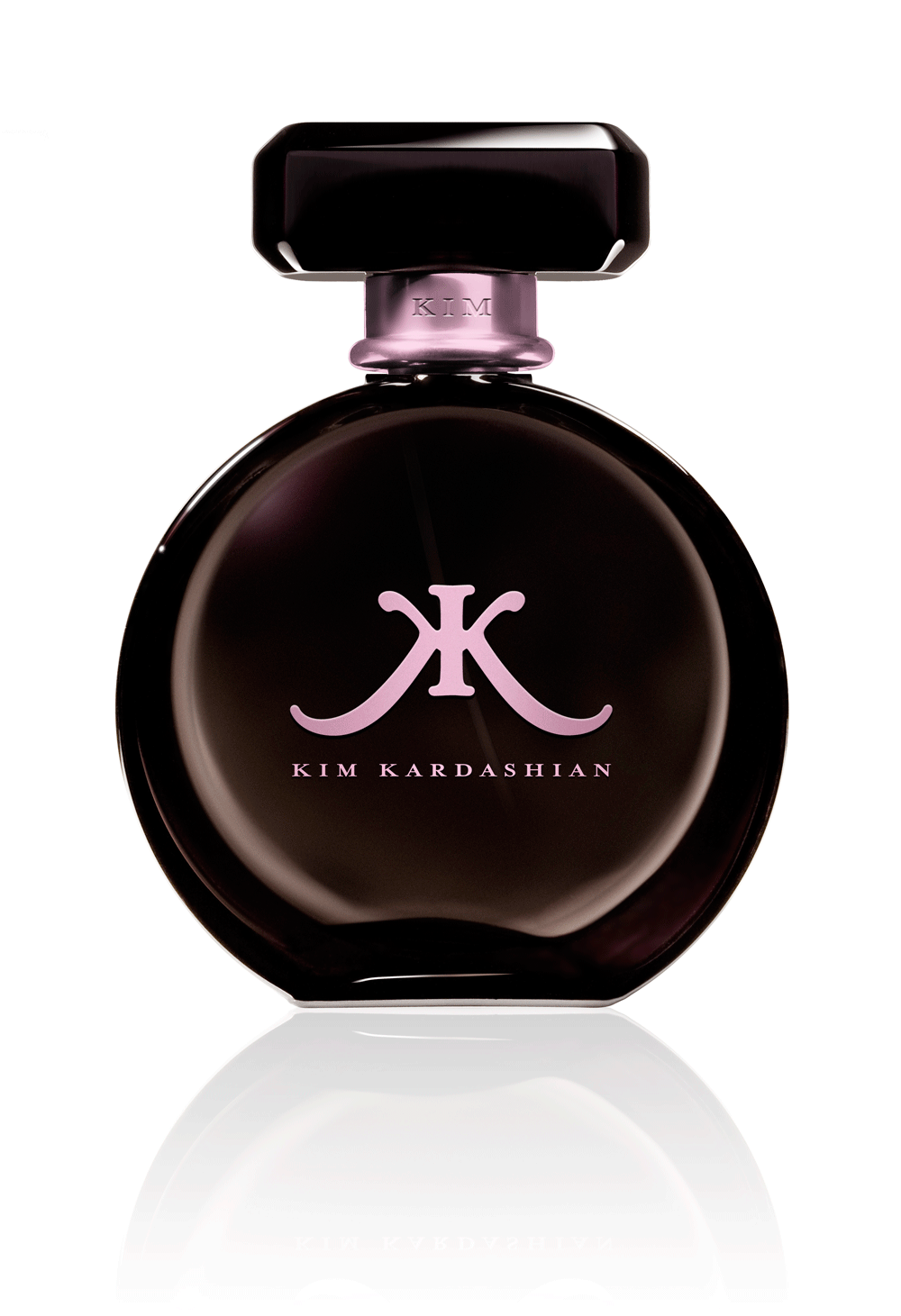 S805 Although we kind of touched on this, what inspired the design of the bottle? Your fans played a large role in this process, right?
KK Yeah, the fans helped pick out the color pink that is on the bottle. I didn't want it all pink, but I wanted to add an accent to it. So I had two different shades, either a hot pink or soft pink, and I let my fans decide. I tweeted it out and put pictures of both shades on my blog, and they decided on the softer pink. So I went with what they chose, it was pretty cool.
S805 Lastly, we know you have a lot of projects going on. Is there anything fun and exciting we are going to see from you soon?
KK I'm just excited for Keeping Up With the Kardashians to premiere. Also, Spin Crowd, which is the first show that I am executive producing.
Here is our behind the scenes
video
while waiting for Kim's team to set up for our interview.