2 minutes reading time
(484 words)
Celebrate Independence Day with Acme Hospitality & Figueroa Mountain Brewing Co. with a July 4th BBQ!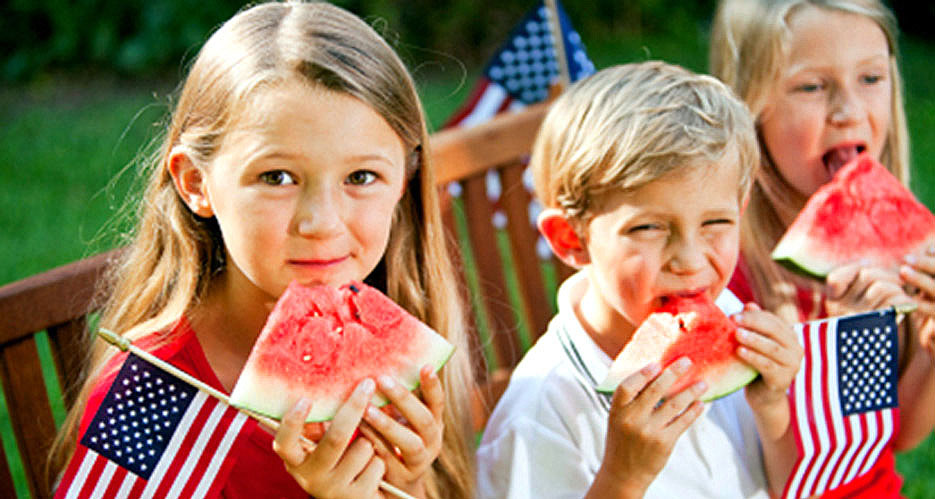 WHO:
Acme Hospitality: The Lark, Loquita, Lucky Penny, Les Marchands Restaurant & Wine Shop, Helena Avenue Bakery, Santa Barbara Wine Collective and Figueroa Mountain Brewing Co. in Santa Barbara's Funk Zone

WHAT:
Acme Hospitality properties and Figueroa Mountain Brewing Co. announce a neighborhood July 4th BBQ Celebration on Wednesday, July 4, 2018, when The Lark parking lot transforms into a community BBQ party. The celebration showcases Nicholas Priedite, The Lark's Head Bartender and resident BBQ expert, who grills his signature BBQ Brisket and Pork Ribs for the crowd. To fill the menu, Les Marchands contributes Grilled Corn; or Pasta Salad from Helena Avenue Bakery and Coleslaw from Lucky Penny. Summer day libation options are plentiful with The Lark's JP's Paloma cocktail; Wines by the Glass from the Santa Barbara Wine Collective; Craft Beer from Figueroa Mountain; and Sangria from Loquita. For dessert, guests can cool off with Frozen Confections from Lucky Penny as they enjoy the festivities of live music; a friendly Chef "Sauce-Off" competition among the Acme kitchen teams; and a Corn-Hole Toss.

Tickets will be available for purchase at the front gate entrance to be used at all food and beverage booths including the Lucky Penny's takeout window for Slushies and waters. For cash and credit card purchases, Lucky Penny serves their complete menu.
The July 4th BBQ Celebration is from 11:00 a.m. – 3:00 p.m. and is open to the public. All food and beverages are for purchase. There is no cover fee to attend.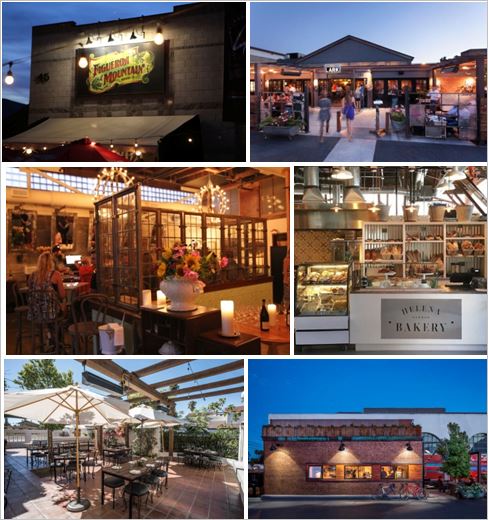 ACME HOSPITALITY & FIGUEROA MOUNTAIN BREWING CO.
July 4th BBQ Celebration

BBQ Plate

Beef Brisket & Pork Ribs by Nicholas Priedite
Pasta Salad by Helena Avenue Bakery
Grilled Corn by Les Marchands
Coleslaw by Lucky Penny
Cornbread by The Lark

includes 2 meats, cornbread
and choice of one side: Pasta Salad or Grilled Corn or Coleslaw
$15 (3 tickets)

Cocktails / Wine / Beer /Slushies

JP's Paloma from The Lark

Wines by the Glass from Santa Barbara Wine Collective

Sangria from Loquita

$10 (2 tickets)

Craft Beer from Figueroa Mountain Brewing Co.
$6

Lucky Penny Ice Cream

Ice Cream Sandwich
Popsicle
$5 (1 ticket)
(a portion of proceeds of ice cream sales will be donated to The Arts Fund)


Acme Sauce-Off Competition
Guests are invited to taste sauces from the kitchens of The Lark, Lucky Penny, Les Marchands, Helena Avenue Bakery and Loquita and vote for their favorite
WHEN:
WEDNESDAY, JULY 4, 2018
THE LARK PARKING LOT: from 11:00 a.m. – 3:00 p.m.

PARTICIPANTS:
Figueroa Mountain Brewing Co.
137 Anacapa St F, Santa Barbara, CA 93101
805.694.2255
www.figmtnbrew.com

The Lark
131 Anacapa Street, Santa Barbara, CA 93101
805.284.0370
www.thelarksb.com

Loquita
202 State Street
Santa Barbara, CA 93101
805.880.3380
www.loquitasb.com

Lucky Penny
127 Anacapa Street, Santa Barbara, CA 93101
805.284.0358
http://www.luckypennysb.com

Les Marchands Restaurant & Wine Shop
131 Anacapa Street, Suite B, Santa Barbara, California 93101
805-284-0380
www.lesmarchandswine.com

Helena Avenue Bakery
131 Anacapa Street, Suite C, Santa Barbara, California 93101
Enter at Yanonali Street and Helena Avenue
805-880-3383
www.helenaavenuebakery.com

The Santa Barbara Wine Collective
131 Anacapa Street, Suite C, Santa Barbara, California 93101
Enter at Yanonali Street and Helena Avenue
Phone 805.456.2700
www.santabarbarawinecollective.com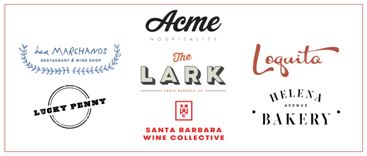 Related Posts
Comments
No comments made yet. Be the first to submit a comment