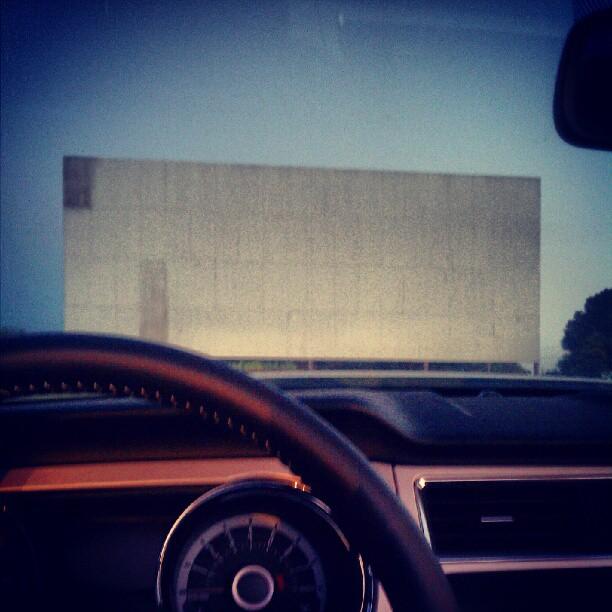 "There's more to watching movies than going to a typical theater…"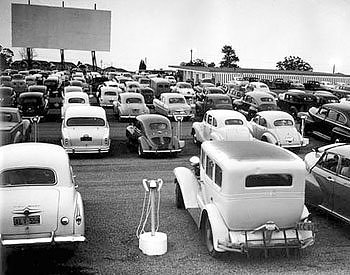 Pulling into the entrance of the drive-in theatre in Santa Barbara, the first thing I saw was the large billboard sign. Set high above the ground with the darkening sky serving as a backdrop, the atmosphere was calm and relaxing. Slowly following the line of cars in front of me into the large barren lot, I realized that I did not know what to do after passing through the entrance gates. Fortunately, since I arrived early, I was able to scan the area thoroughly before making any rash decision. "Do I head to the back of the lot or the front?" I asked myself. Seeing that the bigger cars all parked in the back, while the smaller ones in the front, I made my way to the front since I was driving a Toyota Corolla S.
Having grown up in a generation where indoor movie theatres are the norm, I never had the experience of watching a movie via drive-in. Not to mention that drive-ins were no longer open and running in the city I grew up in. My preconceptions of drive-ins were therefore all based on films, which was basically a park-and-view experience with hundreds of other people and their cars. My notions about the people and their cars part were spot-on, but the drive-in was definitely more than just a park-and-view experience. With kids running around, face painting and bounce houses in the distance, it was a sight to see. In terms of food, many people brought outside food, but there were also concession stands that had a typical but delicious selection of hot dogs, pretzels, and popcorn.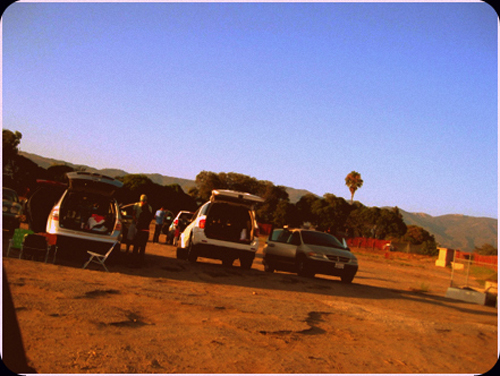 What I found most intriguing about this night was that many people brought their own chairs and blankets and were dressed very casually - most shockingly donned pajamas and sweatpants. It didn't hit me until a few minutes later as to why people chose to come in their pjs, but it makes sense, as you have the choice of watching from the comforts of your own car or outside under the stars. So there really isn't any reason to get all dolled up. As my friends and I were waiting in the car for dusk to arrive so the movie could start, I realized that we didn't know how we would be able to hear the movie. We were not given any instructions upon entering, so we ended up asking a neighboring car as to what to do, and it was pretty simple. All you need to do is turn your stereo or boom box to a certain radio station, which was FM 96.9, and then you're in the clear. I was super excited once the movie started to play with the sound resonating in my car. The night overall was a memorable experience and I'm happy that Westwind decided to reopen the drive-in two years ago. Many, including myself, may wonder why they decided to once again open the establishment. Drive-ins were no longer a profit-making business and after being closed for almost nineteen years, what could be the cause of this renewal?
The answer to this question has to do with a local charity that was held at the long deserted Westwind Theatre in Santa Barbara before summer 2010. A few UCSB film students did a documentary about drive-in theatres and were showcasing their film along with the movie "One Night Stand." Due to the high success of the event, the owners of Westwind began to consider reopening the drive-in.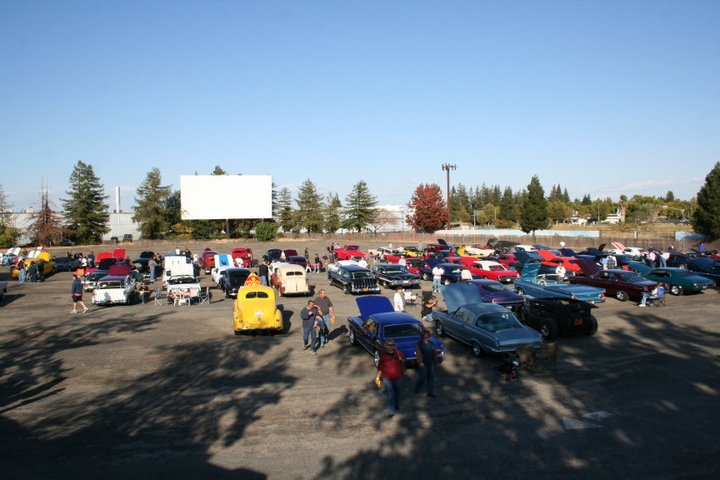 Westwind Drive In
One event led to another and after a trial reopening during summer 2010, the owners of Westwind were convinced that bringing the drive-in theatre back permanently was a good decision. In order to thank customers for patronizing the theatre, they periodically have a 'Customer Appreciation Day' – a day where movies are screened for free. The movies that are featured on these particular days are usually the most popular movies of the past few months. The ones that were screened this month were Madagascar 3: Europe's Most Wanted and The Avengers. A general admission ticket for two movies is currently $7.00 and only $5.00 on bargain Tuesdays.
Drive-ins were at their peak in the 1950s with over 4,000 existing in the United States as a symbol of Southern California and American culture. However, their heydays have been long gone as there are fewer than 400 in business today, and we are lucky to have one so close to home.
907 S Kellogg Ave
(805)964-9050