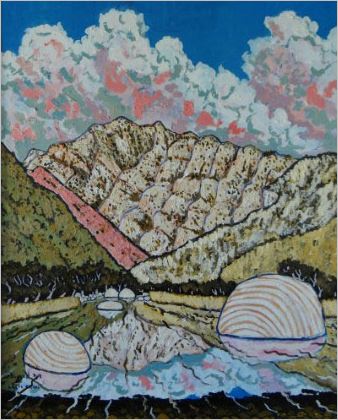 September 13 to November 12th, 2018
Fox Fine Jewelry
,
Ventura, CA
ROBERT WASSELL ART SHOW BENEFITS LOCAL CHARITY
Fox Fine Jewelry presents works by Robert Wassell from September 13th to November 12th, 2018. An Artist Reception will be held on September 15th, from 6 – 8pm.
Robert Wassell was born in Nanticoke, Pennsylvania. He took private art lessons as a kid before studying fine arts at Wilkes University and Maryland Institute College of Art. Since receiving his Bachelors, he's displayed his work in galleries on the East and West Coast.
For the last 33 years, Robert has spent his time painting the wilderness of Ventura and Santa Barbara counties. He backpacks through local mountains with his sketchbook, documenting the local mountains, streams, and canyons. It's important to him to depict wilderness, so the only mark of man that can be seen in his work is a trail or a dirt road.
This is why Robert is so passionate for Keep the Sespe Wild, and why he is donating a portion of paintings sold at this show to this organization's cause.
Keep the Sespe Wild is a non-profit watershed conservation organization to preserve Sespe Creek and to fight fees placed for access to these beautiful undeveloped areas. Learn more about this organization here.
Monday – Thursday 10:30 – 7pm
Friday and Saturday 10:30 – 10pm