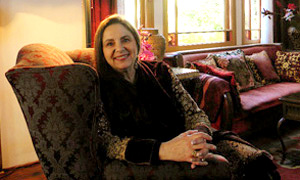 Growing up immersed in art might have shaped the course of Jill Sattler's life. Splitting her time between Santa Barbara and New York, due to her father's Broadway career, Sattler longed for something stable in her art which is why she spent most of her time inside her studio in New York experimenting with paint and enjoying herself.
Reposted

one of our favorite articles from 2010

, due to a crash a few years ago we lost a great deal of articles & images. Finally retrieved all of the images to accompany the article. Please enjoy again.