Saturday, 10 January 2015 08:28
Erik ReeL, Contributing Editor at Large, Arts & Culture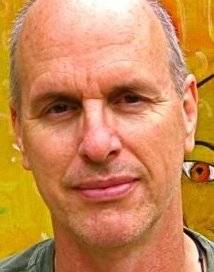 Born in Seattle, U.S.A. in 1952. Attended Whitman College, majoring in mathematics; the University of Washington in mathematics, art history and studio art; University of California, Berkeley. Studied art history with Rainer Crone, painting with Jacob Lawrence and Michael Spafford, sumi-e with George Tsutakawa, Chinese brush with Hsai Chen.
Wrote on art for Vanguard, ArtExpress, High Performance, ArtWeek, Bellevue Journal-American, Seattle Voice. Seattle Arts Commission Special Task Force for media, and Special Task Force for educational Institutions in the late 70s. Taught art history, color theory, life painting, and design at Seattle Central Community College for 5 years before leaving Seattle in 1984. Current studio is in Ventura, California, north of Los Angeles.
Leave a comment
Make sure you enter all the required information, indicated by an asterisk (*). HTML code is not allowed.