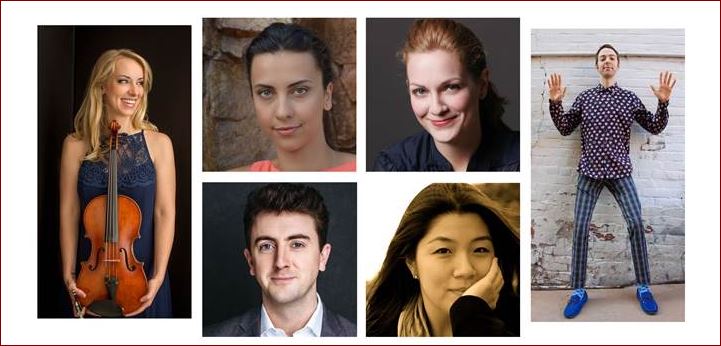 Music Academy of the West Announces Winners of Inaugural Alumni Enterprise Awards;
Total of $90,000 Awarded for Innovative Programs
June 13, 2018
- A pioneer of thought leadership in music and the arts,
Music Academy of the West
is thrilled to announce the winners of its inaugural
Alumni Enterprise Awards
. Open to all alumni of the Academy's Summer Festival, the awards program was announced last year to fund original classical music projects with significant community impact. A total cash prize of $90,000 will be shared among the six winning alumni: tenor
Benjamin Bliss
, violist
Molly Carr
and pianist
Anna Petrova
, pianist
Theresa Kim
, mezzo-soprano
Brenda Patterson
, and pianist
Evan Shinners
. They and their projects were chosen from more than 50 applicants by the Academy's senior management in collaboration with its
National Advisory Council
, comprising four key figures in arts and business management. Winners will be in attendance to speak about their initiatives at the Academy's second
Classical Evolution/Revolution Conference
on June 22.