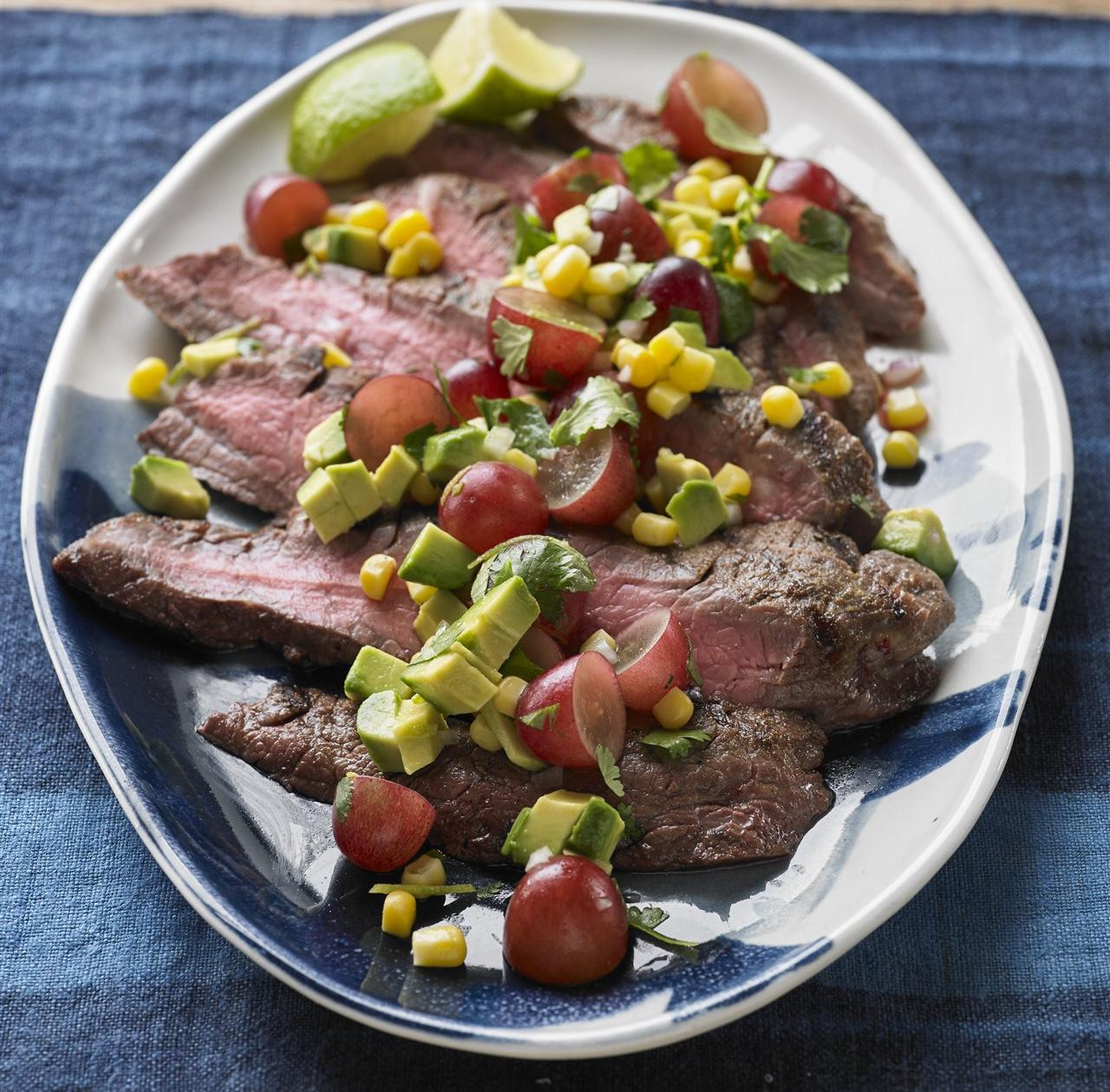 It's summertime, and temperatures are on the rise. Whether relaxing at the pool, cheering for a favorite team or just hanging out with family and friends, keeping cool is at the top of the list. Nothing fancy needed — with a hat or cap to keep the sun away from the eyes, an umbrella for a bit of shade and a cold bunch of California grapes straight from the fridge or cooler, it is easy to take the sizzle out of hot summer days.

When it's time to entertain, the grill can be a host's best friend by making it a breeze to cook and relax outside at the same time. Grilled Flank Steak with Southwest Corn and Grape Salad is guaranteed to please the senses with its tasty flavors; beautiful color medley from red and green grapes, avocado and corn; and variety of pleasing textures.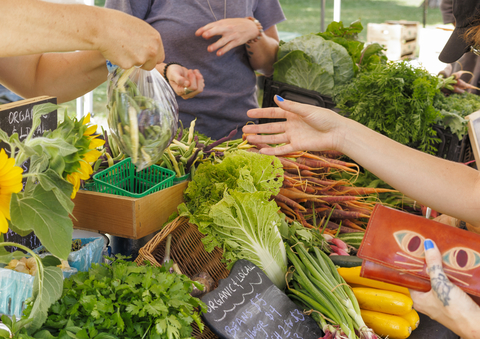 What is a Farmer Market?
Merriam- Webster
defines it as "a market at which local farmers sell their
agricultural
products directly to consumers".
Did you also know that the first farmers' market opened in 1634 in Boston, Massachusetts, but one can trace farmers' markets back 5000 years to Egypt where farmers along the Nile would gather and sell their fresh produce. In ancient times farmers' markets served as the historical-version of grocery stores.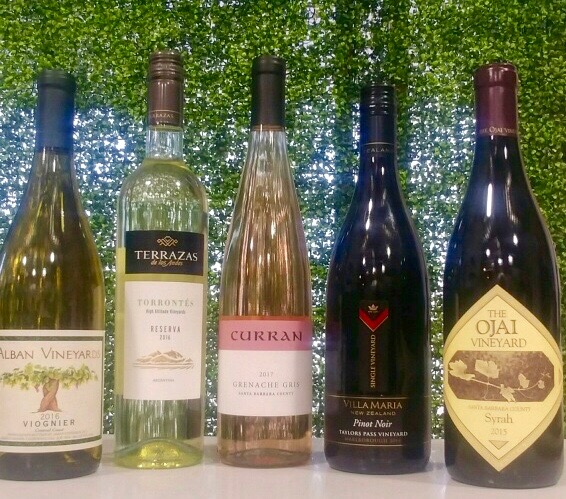 Here in the 805, we can't always count on prolific April showers to bring May flowers. Sure, we did receive a few sprinkles this year, and there are colorful spots of wildflowers visible on our hills. But in a month known for its abundant blooms, we're turning elsewhere to get our floral fix. We are looking at wine!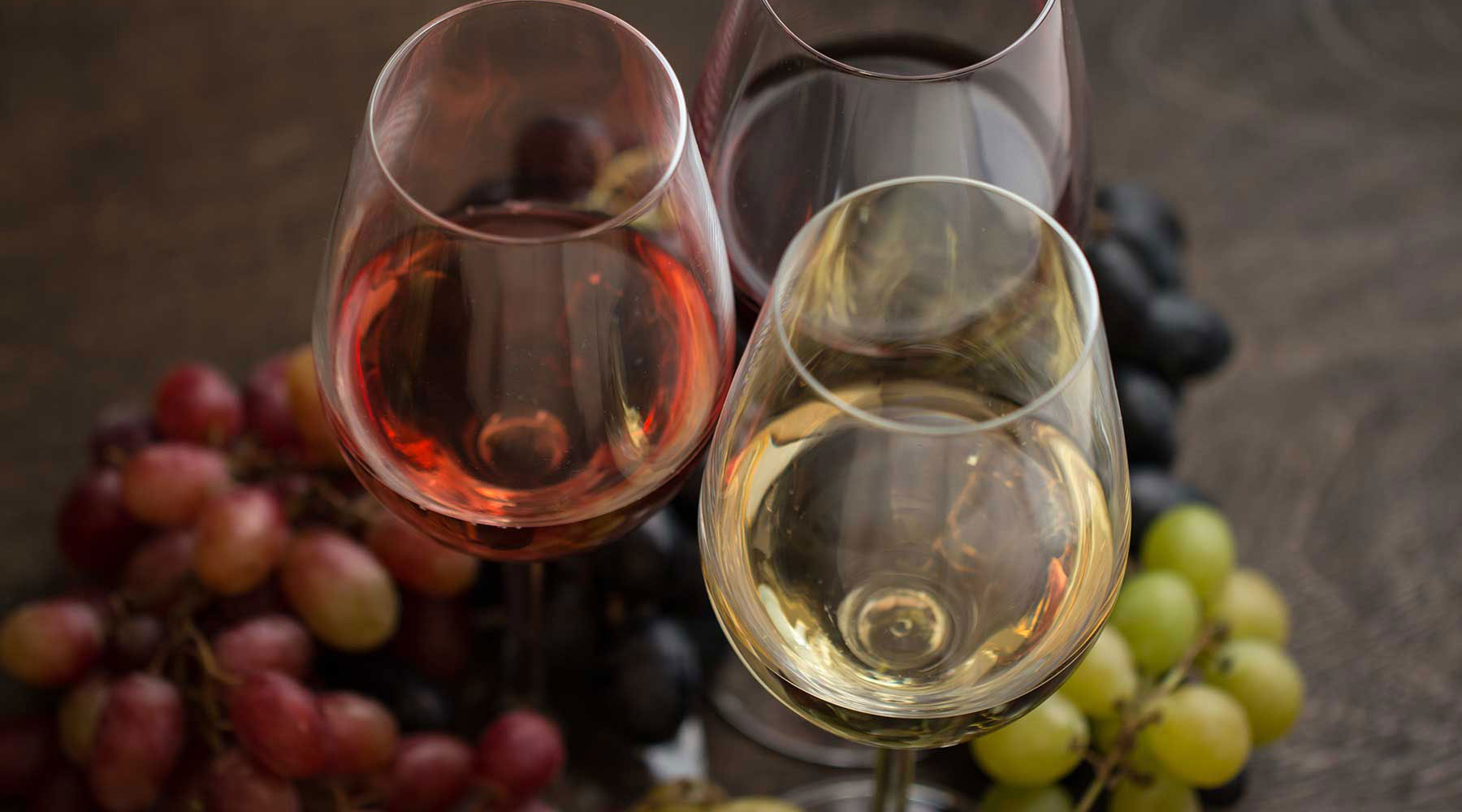 Spring in Southern CA is an unpredictable adventure. The sun could shine heartily, or it could hide behind a cloud cover of gloom. You might need a sweater, or you might enjoy days of sunshine on your shoulders. And true to the rhyme about April showers, you may even spot a bit of rain falling from the sky. With so many ups and downs and varying degrees each day, it's reassuring to find a constant in wine.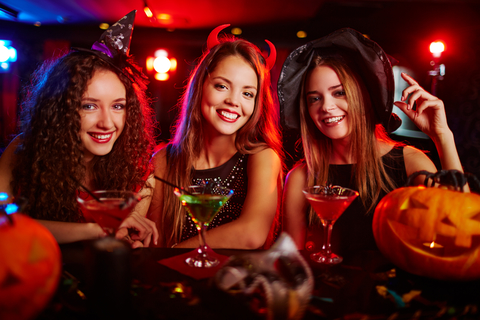 We found a few cocktails that will make your Halloween celebration a howling success!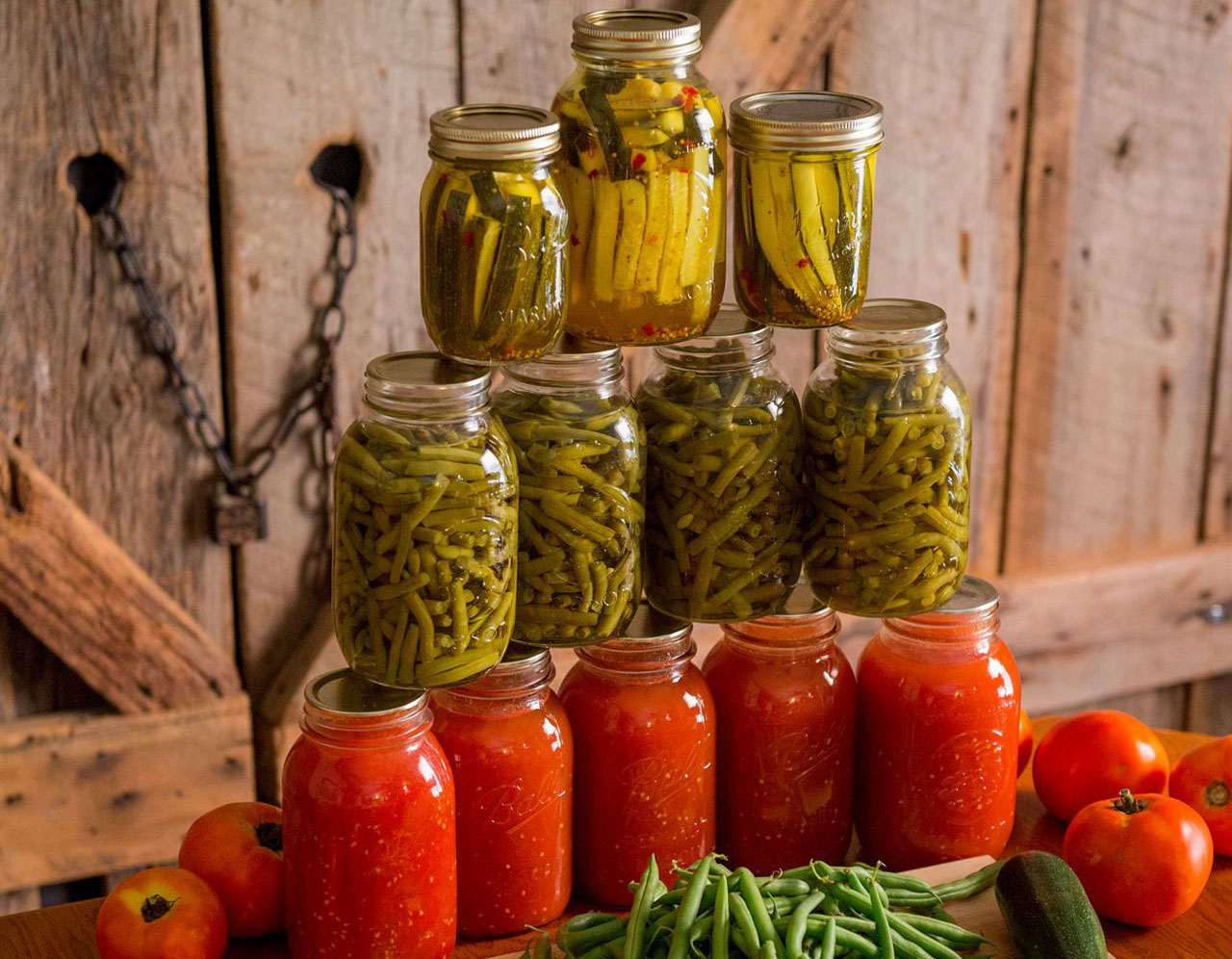 Your backyard garden was a huge success this year - you grew a ton of fresh food, which not only saved you money at the grocery store but also ensured your family ate nutritious, great-tasting fruits and vegetables with every meal. But now that the growing season is coming to a close, you might be wondering how to make the abundance of ripe produce in your fridge last.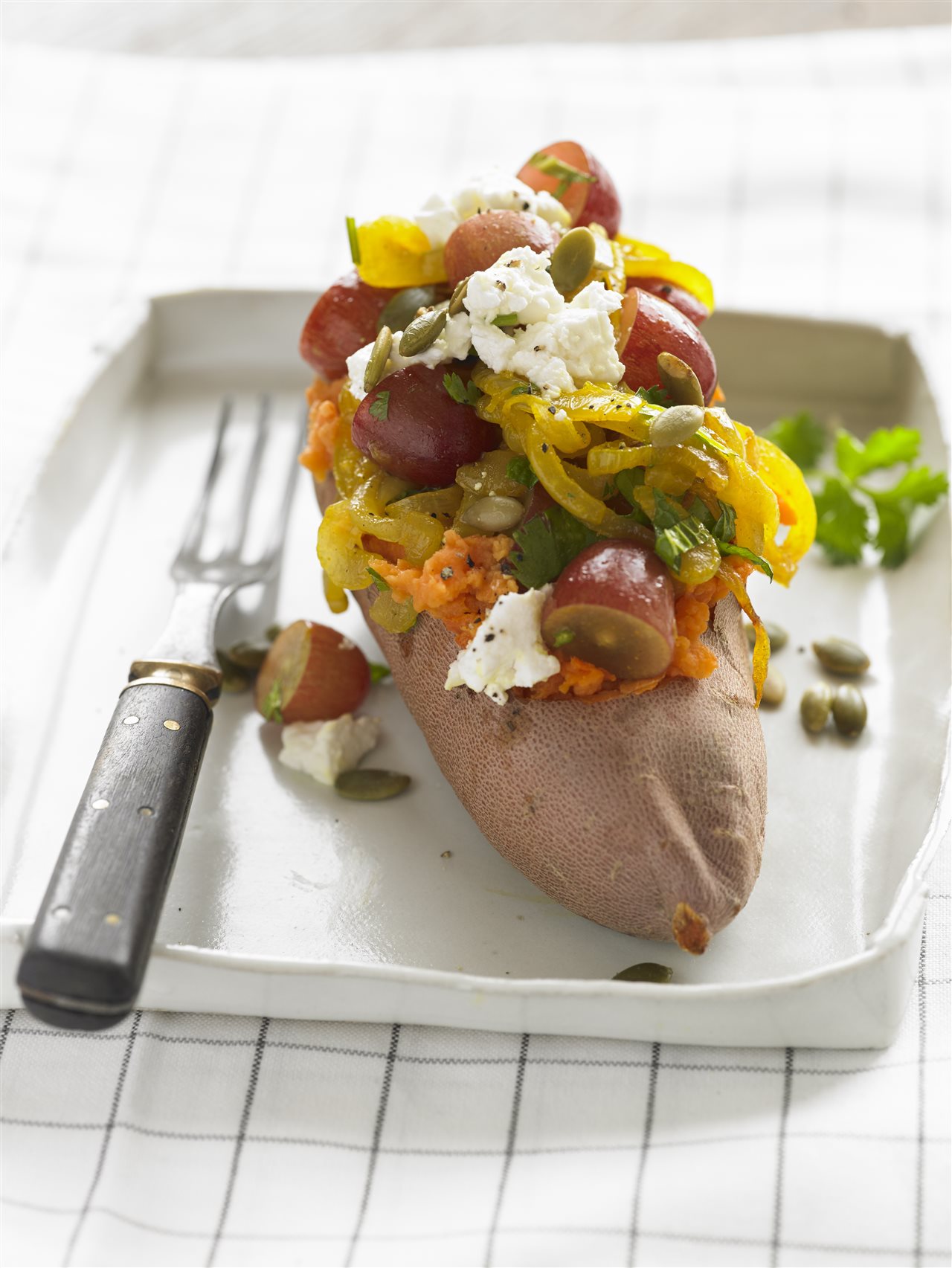 Fall feels like a new year - new classes in school, new friends and new activities. It's the perfect time for new meal ideas too! Put a new spin on family dinner favorites by adding unexpected ingredients such as California grapes. Change to a different pasta shape, sauce or cheese to create a new dish. Go meatless or vegetarian one night a week for a new dinner option. Remember to plan and shop ahead to help save time. When making a shopping list, be sure to include California grapes; not only are they a quick and perfect snack or easy side dish, but they're also a versatile ingredient.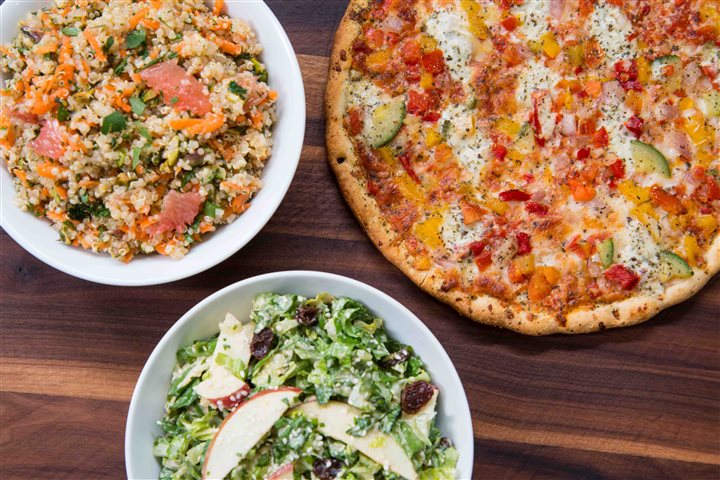 Did you know a balanced diet that includes plenty of fruits and vegetables is best for your health, but achieving that can be a challenge given everything you have to accomplish in a day. Daily meal planning doesn't have to be such a chore if you turn to your freezer for a little help. In fact, starting with frozen prepared foods as the foundation of your dinner plate and adding side dishes with fresh fruit, vegetables, whole grains and/or low-fat dairy can make it possible to serve a balanced meal that is quick and tasty. And that works for pizza night, too!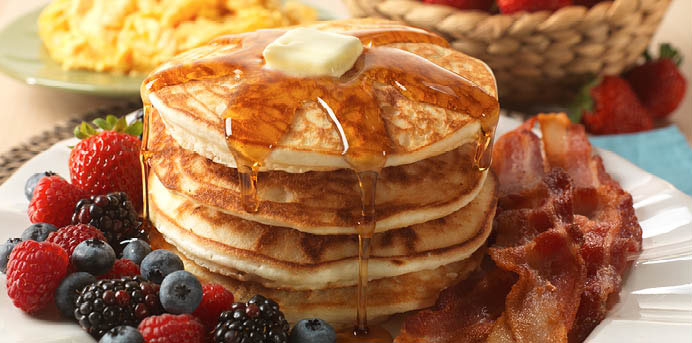 Check out our really really really good list of breakfast spots in the 805.
Let us know what you think of our list in our comments section.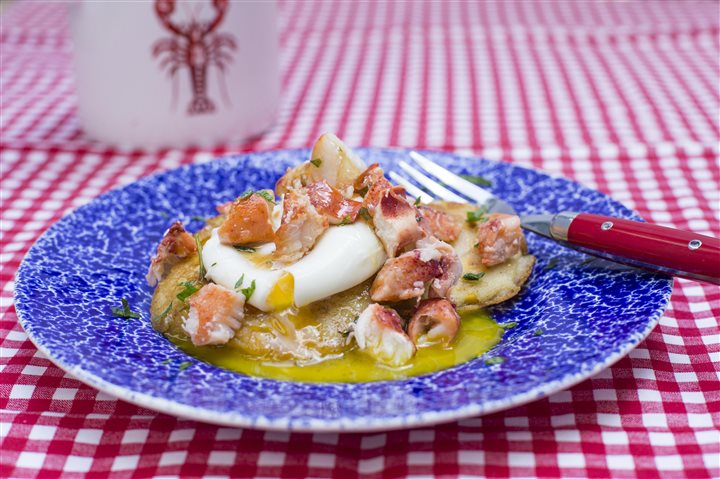 Inspiration from award-winning recipes adds pizzazz to everyday dishes
Are you stuck in a cooking rut? It's common to cycle the same dishes over and over, but at some point your taste buds will crave something new. Maybe it's time to shake things up.
Whether it's trying new recipes or simply adding fresh flavors to your standard go-to meals, it's easy to add pizzazz to your cooking. Simply look to top food trends used by chefs and recipe winners across the country.