Monday, 12 February 2018 15:36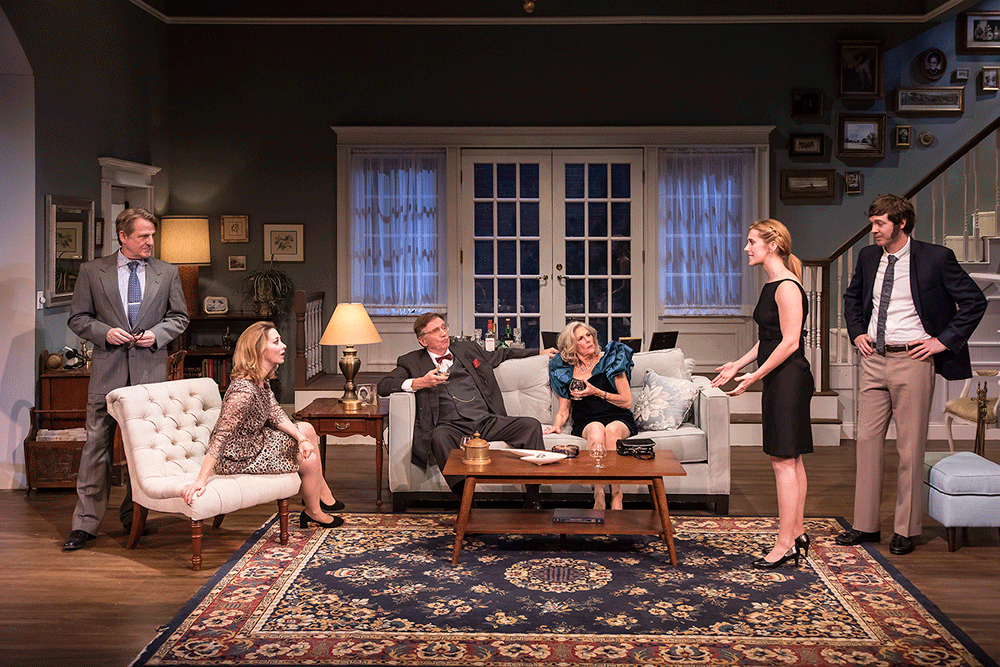 Anthony Giardina's timely play,
The City of Conversation
, now playing at Santa Barbara's ETC, traces the story of a fictional Washington D.C. political doyen, Hester Ferris, pushing American politics Pamela Harriman-style, behind the scenes in her dining and drawing rooms, across four decades and many more presidential regimes. It is in many ways a difficult play to pull off, in spite of its many funny lines, and pertinent content.
This ETC production fairs better than most, in large part thanks to Sharon Lawrence's superb rendering of Hester Ferris, its lead character. In a sense, the main reason to watch this play is to see Lawrence work her magic.
Monday, 13 November 2017 22:30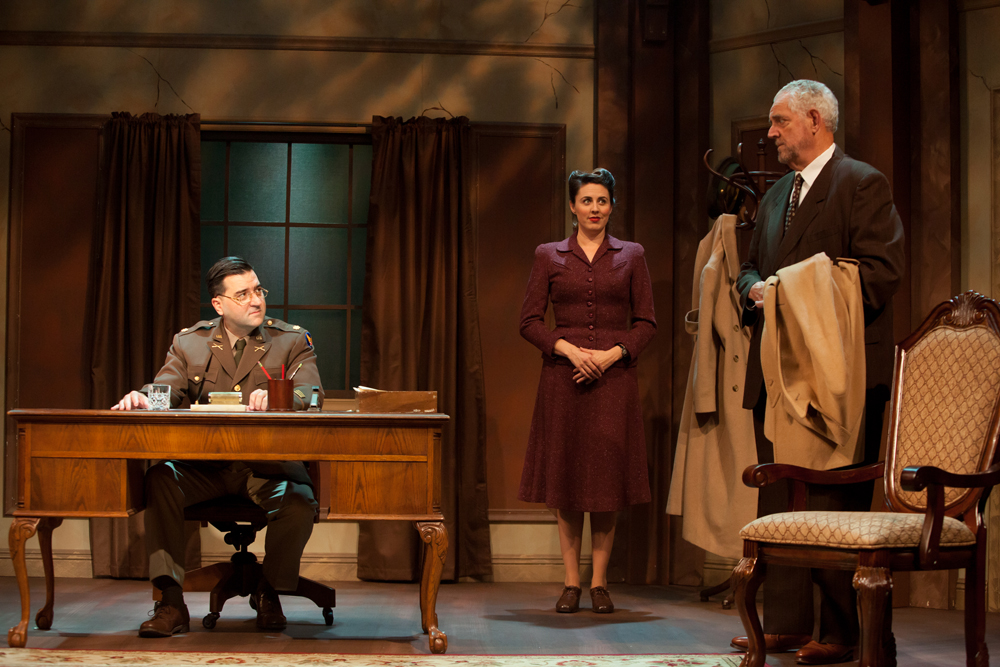 Review-
Rubicon Theatre in Ventura's downtown cultural district is doing Sir Ronald Harwood's
Taking Sides
through 12 November 2017. Harwood did The Pianist and has repeatedly shown interest in World War II-related moral dilemmas. Taking Sides fits right in. It's basically a military tribunal "trial" by the American occupation command in Berlin of Wilhelm Furtwangler, the great German conductor who stayed in Nazi Germany throughout the Nazi era and World War II.
Patrick Vest as Major Arnold, Tara Donovan as Emmi Straube and Peter Van Norden as German composer Wilhelm Furtwängler in Taking Sides by Academy Award-Winner Sir Ronald Harwood and directed by Ovation Award-winner Stephanie Coltrin.
Photo Credit: Josh and Veronica Slavin