Clay White

April 22 - May 31, 2015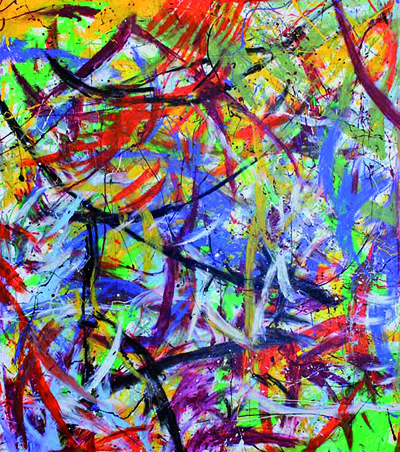 Clay White Inner Matrix acrylic on canvas 56.5" x 50"
MEET FEATURED GUEST ARTIST CLAY WHITE:
THURSDAY, MAY 7, 5–8 PM
This year in April and May ARTAMO GALLERY presents its spring exhibition with newly arrived and recent works by its gallery artists. We especially feature works, which are lighter in color and movement and beautifully catch the spirit of spring. To broaden this attractive show we welcome our special guest artist Clay White with his large abstract gesture paintings in a first exhibition of his works in Santa Barbara. The premise of Clay White's artwork is based in a martial art and fine art investigation of the mind, body and spirit complex; or the psyche. Through years of physical training in various physical disciplines he has become very comfortable with articulating the abstract through the art of movement. It was through the practice of neuro-kinetics and choreography that the seed was planted for these action paintings to become manifested.
Tuesday–Sunday, 12:00–5:00 PM
First Thursday until 8:00 PM
and by appointment only.