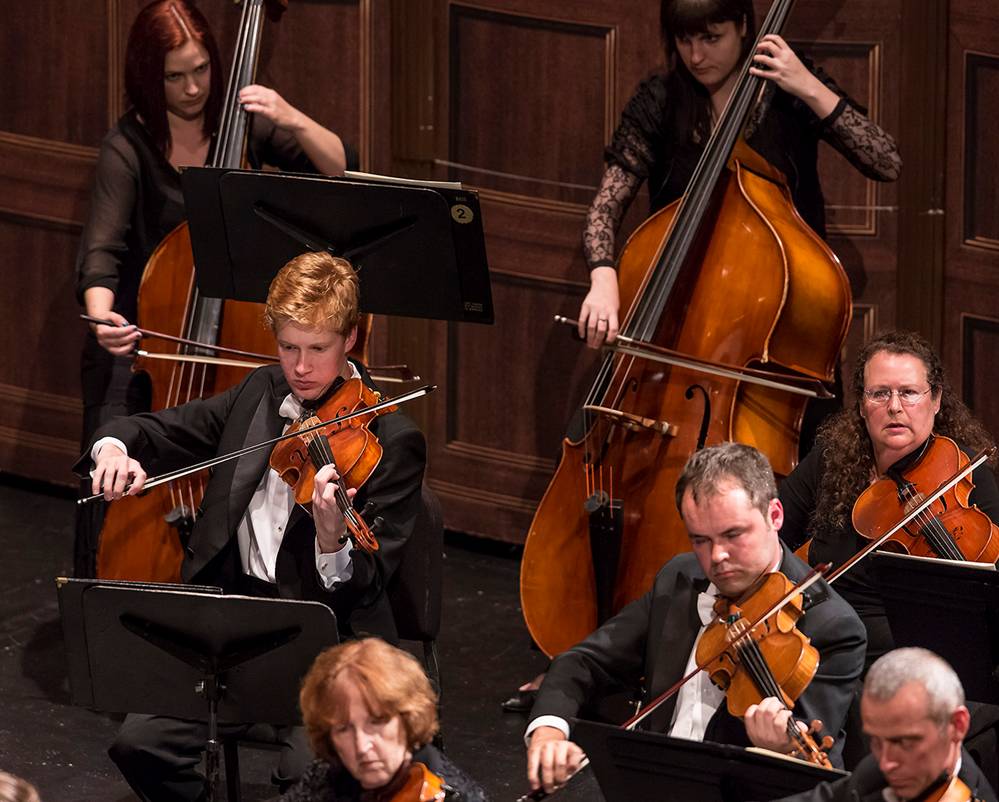 Ian Bankhead (left center), a senior at Laguna Blanca School and a member of the Santa Barbara Youth Symphony, had the honor of playing with the Santa Barbara Symphony for its May concerts. After hearing Ian play at a private reception last year, Santa Barbara Symphony Maestro Nir Kabaretti asked if Ian would like to play with the Santa Barbara Symphony.

As a senior project, Ian researched and prepared for Shostakovich Symphony No. 5, an extraordinarily difficult piece to perform, and one that is seldom played at the high school level. Following his audition with the Symphony during rehearsal week, Kabaretti made the decision that Ian's level of performance was worthy of joining the orchestra for the May concerts. The performance was so personally meaningful for Ian that he skipped his high school prom on Saturday night in order to be in attendance for the performances.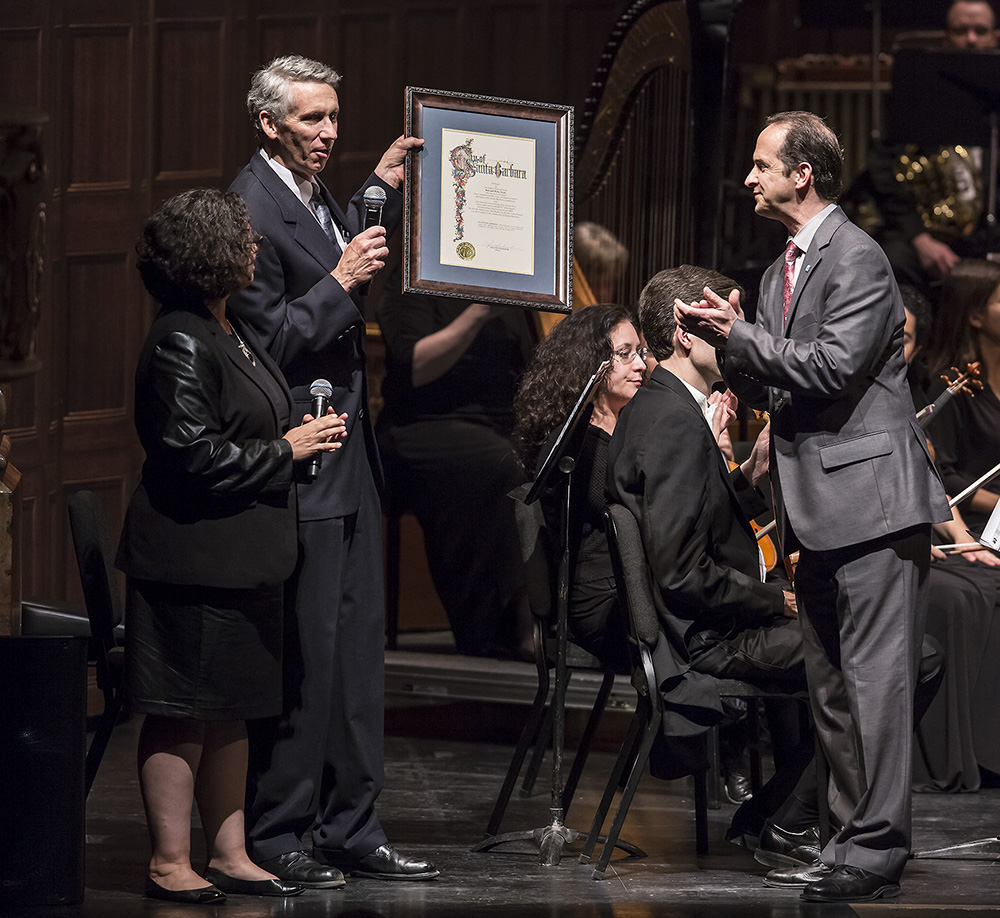 Santa Barbara Symphony Executive Director David Grossman (right) and Santa Barbara Mayor Helene Schneider (left) present KDB Radio's Roby Scott (center) with a proclamation honoring KDB for its commitment to sharing classical music with listeners in the community.
After auditioning for 15 schools, including Julliard, Ian was accepted to every single one of them. He chose to attend Rice University's Shephard School of Music.