Thursday, 04 August 2011 07:00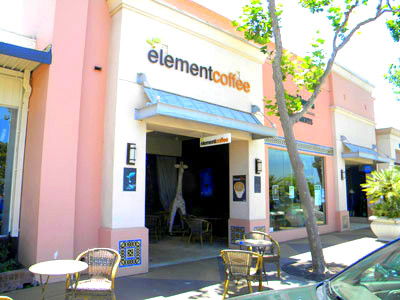 It's always fun driving around Old Town Camarillo and seeing the classic design of the streets mixed with the new businesses and boutiques.
Element Coffee
is right at home on Ventura Blvd. in Camarillo, it is a great place to sit and relax. When we walked in it was late in the day and very mellow. We enjoy small businesses and family owned restaurants because they are not tied down by a corporate office. Element can change their options and menu and they really listen to the customer to create a great drink specifically for you.