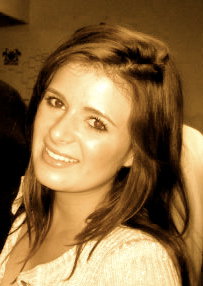 Monday, 12 July 2010 12:12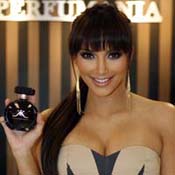 A Scent in Bloom
A
s a reality television star, executive producer, and partner for cosmetic and clothing lines alike, Kim Kardashian seems to always be juggling one fantastic project after the next. Earlier this year, Kim released her debut fragrance, simply titled "
Kim Kardashian". In an effort to promote her signature fragrance and meet some of her central coast fans, she recently held a "meet and greet" event in Camarillo. After announcing through her blog that she would be at Perfumania, Kim drew an impressive crowd of devoted fans and zealous photographers, waiting for their opportunity to meet the ever-busy socialite. Looking as gorgeous as always and sporting freshly cut bangs, Kim gave us the inside scoop on her debut fragrance and projects to come in the future.
Thursday, 15 July 2010 00:00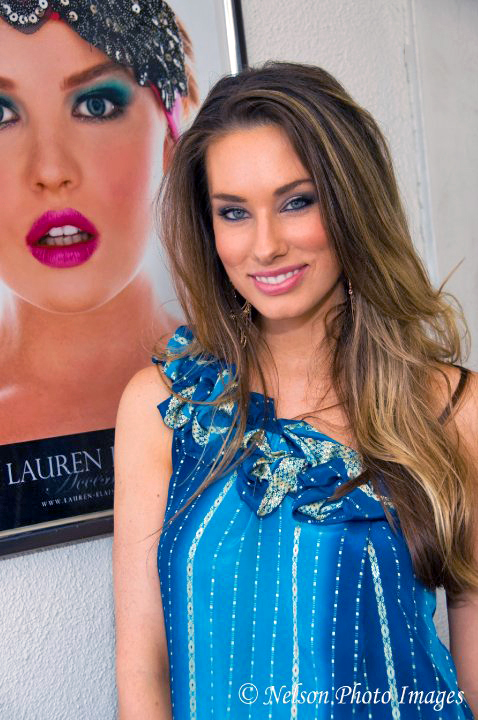 Introducing Her New Black Label Swimwear Line
Lauren Elaine is no stranger to bright lights and fame. The model turned actress has recently entered the world of fashion and design starting primarily with luxurious dresses. After immense success with clothing design, Miss Elaine is now taking the bikini and cruisewear world by storm.