Introducing Her New Black Label Swimwear Line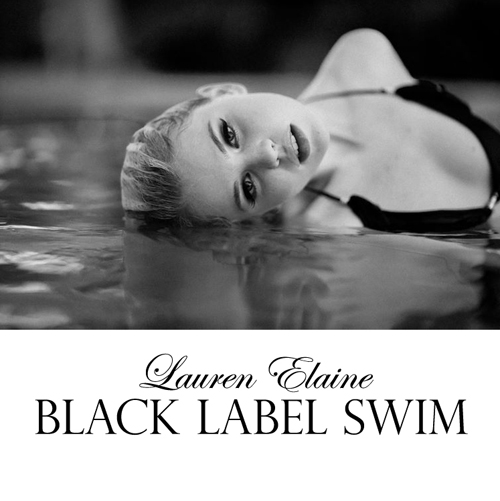 Lauren Elaine is no stranger to bright lights and fame. The model turned actress has recently entered the world of fashion and design starting primarily with luxurious dresses. After immense success with clothing design, Miss Elaine is now taking the bikini and cruisewear world by storm. She released her Black Label swimwear line earlier this summer. After meeting with Miss Elaine in a quaint courtyard off of Melrose and viewing her collection, we are sure that her name is going to make a big splash among bikini lovers and retail stores alike. We sat down with Miss Elaine to discuss inspiration, finding a flattering bikini, and what is to come in the future for her line.
S805 You have so far worked with clothing design, what inspired you to design swimwear?
LE Being born and raised in California was an inspiration. Before creating my line, I found the bikinis available were either too flashy or not quite detailed enough. The line has a 1970's feel inspired by the movie The Runaways. It has a free spirit kind of feel.
S805 What was your creative process like when designing your swimwear line? Did you know from beginning what you wanted your bikinis to look like or did it evolve over time?
LE I knew I wanted there to be a 1970's feel. But I didn't do a lot of sketching. It kind of just came as I worked, especially since I knew the general look I was trying to create.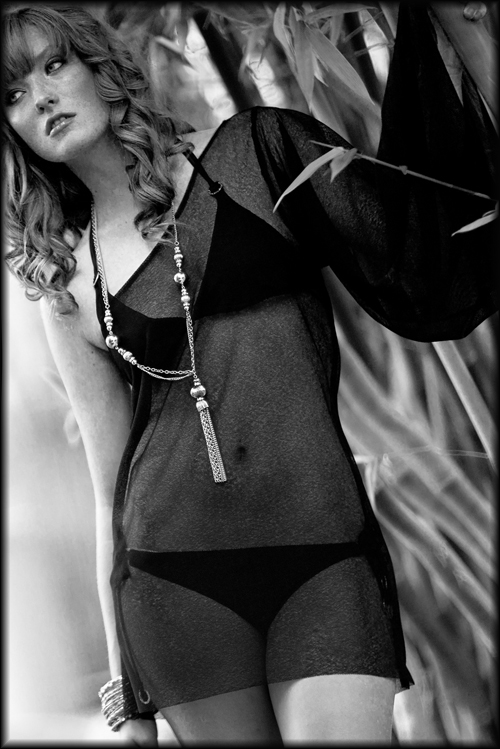 S805 Is there a certain established swim designer you look to emulate or inspires your designs?
LE I'm actually not super familiar with swimwear designers. It was definitely something that was completely new to me. However, since I have been designing some people have compared my line to Beach Bunny and L*Space because of the detail work. It's just a little bit different though, like my clothing line. A little more California girl.
S805 Who do you have in mind while designing? For instance what body type, age group, etc.
LE I work with girls that are all different sizes. However, recently my bikini line has become popular amongst the fitness community and with magazines like Fitness Magazine and World Physique. These women tend to be really toned and athletic. But the models that I work with are generally are longer and leaner. I'd have to say if I was designing for a particular body type though, it's a very feminine figure. Swimwear always looks best when you have curves.
S805 If you had to describe your line's overall feel in three words, what three words would you use?
LE Whimsical, bright and retro.
S805 How important is the cut of a bikini? For instance, do you consider the shape of a bikini the make or break element for consumers?
LE Oh, absolutely. I know for me, when I wasn't wearing my own swimsuits, that was what did it for me. While I think my bikinis are a bit more revealing, I believe that Brazilian cuts are more flattering. I've always loved string bikinis, so for that was a significant influence for me. But I also wanted to do something for everyone. My line has a tankini and bottoms that allow for a little more coverage also. Variety was really important because there are so many different body shapes.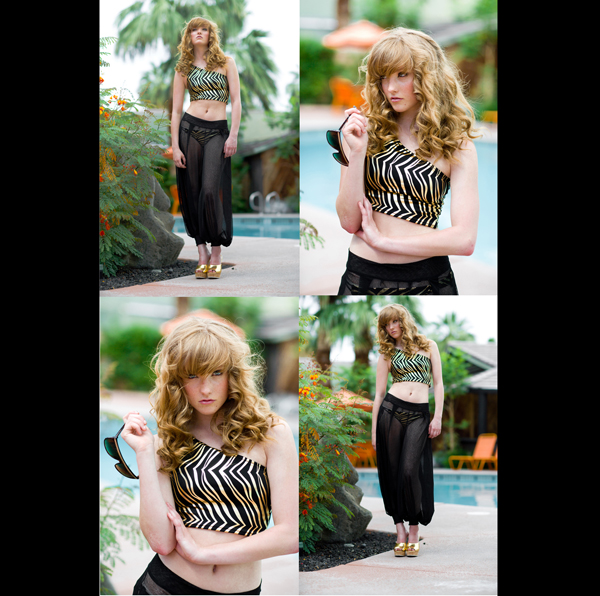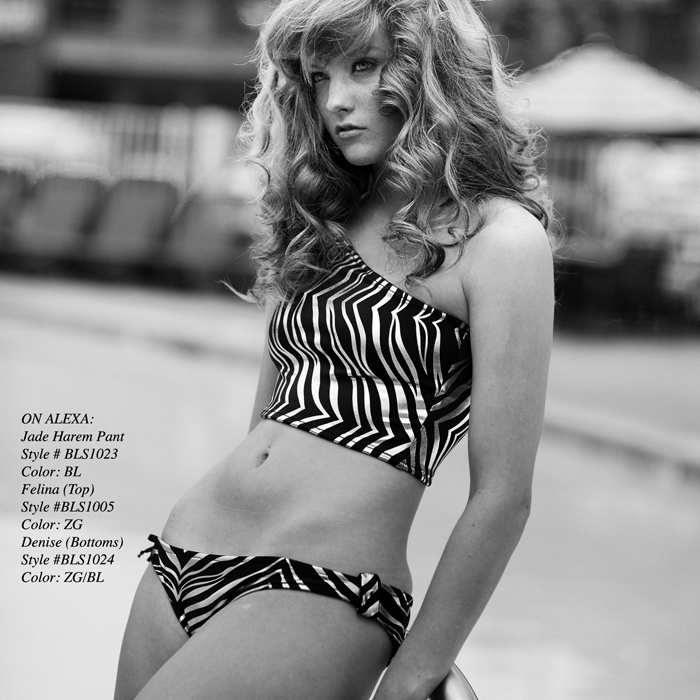 S805 Brazilian cuts are becoming more popular amongst swim designers. Are you going to be showing some teensy bikinis?
LE I am! I didn't realize that they were so small until I put them on a runway, and people told me "wow! Those bikinis are so tiny!" But overall I think the line is pretty standard, nothing too extreme. No thongs or anything!
S805 How do feel about monokinis? Will we be seeing any monokinis in your swim line?
LE I plan on showing some in the Spring of 2011. I really love that you can play with shape and texture of monokinis so I definitely plan on working on those for next season. It will be interesting and challenging to work on that and find a flattering shape.
S805 It's been said that you can never have too many black bikinis. What are your thoughts on this statement?
LE It's ironic because I don't usually work with black, because I really love color, but I was frequently drawn to black for these bikinis. I think it may be because black is always sexy and flattering on any skin tone.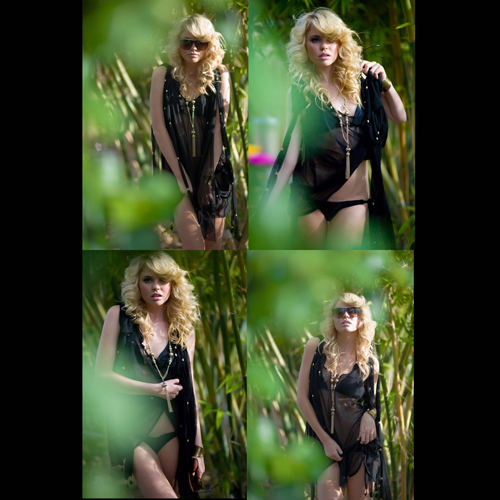 S805 Where can consumers find your bikinis? Anywhere in the Santa Barbara/Ventura area?
LE Yes! Late September is when we expect the line to make it into some stores in that area. Nothing has been confirmed but we are working on that because Santa Barbara is such a beach town. Also, the bikinis will be available in San Diego and Los Angeles.
For more information on Lauren-ElaineDesigns.com