9 minutes reading time
(1766 words)
Hear What You've Been Missing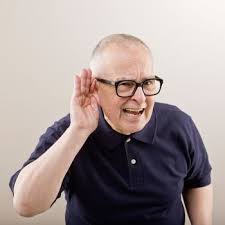 In a plugged-in culture, we lack education on the prevention
and early intervention of hearing loss.
Hearing loss is serious business. After all, hearing is one of our most important senses – keeping us safe and empowering us to communicate with the world around us. Imagine not being able to hear a car coming from around the corner as you cross the street. What if you couldn't hear a knock at the door, a smoke detector, your kitchen timer or the phone ring - much less the person on the other end? We really take this sense for granted and aren't taught to protect it. What if we were taught to prevent hearing loss the way we try to prevent cancer, diabetes or heart disease? It's unlikely that you will die of hearing loss, but you may be as surprised as I to learn of the incredibly emotional toll hearing loss can take. Two experienced doctors of audiology – hearing and balance specialists – taught me just how serious, and often preventable, hearing loss can be.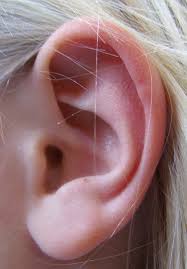 In a culture where iPods are considered exercise companions, leaf blowers help us get the Saturday chores done more quickly and hobbies often bring high decibels, there is a real need for education about how easy it is to incur permanent hearing loss. Certified doctors of audiology, Alison Burks, Au.D. and Sharla Morales, Au. D. of Second Chance Hearing, Inc. located in Westlake Village, California, had a lot to say on the topic. "We are beginning to fit hearing aids on patients in their 30's and 40's more often now, and even kids. We want people to know that hearing loss is like bone loss. What you do when you are younger can play a significant role." That means being aware that something as benign as a baby's toy or a child's musical instrument could be contributing to future hearing loss.
So let's say you don't go to concerts, your gardener is the one working the leaf blower and you never play your iPod loudly You are most likely thinking," I've got this one in the bag. I'm safe." Do you play an instrument, ride a motorcycle, visit a bar or restaurant where you have to raise your voice, use power tools, hunt or work in a loud environment? We don't realize the many ways we risk permanent damage to our hearing. Depending on the level of noise, one exposure can create permanent loss. Also, repeated exposure to a loud noise – like a social venue or a loud work environment in one's 20's or 30's often causes damage not recognized until years later.
If you have children, you can help protect your child's hearing by avoiding loud toys. Toys and music are the primary contributors to school age children being diagnosed with hearing loss. Each year a list of the year's hottest toys are tested and those that aren't safe are on a list of toys to avoid. This easy resource for parents can be found at: www.sightandhearing.org. Check it out!
Though hearing loss is a natural part of the aging process – one in three people over 65 have hearing loss - preventing severe or early-onset hearing loss is possible. Wearing earplugs that reduce the decibel impact in loud situations is one of the best ways to protect yourself. The doctors at Second Chance Hearing recommend custom earplugs for anyone needing to use them regularly – like musicians, those with loud working environments or hobbies. Sharla Morales, Au.D. shares, "The benefit to obtaining custom plugs is the comfort of a plug made for your ear, the expertise of an audiologist to insure proper protection for your lifestyle and the fact that it's a one-time purchase. Besides, you can order a really cool color!" Musician plugs are made to reduce decibels without reducing the quality of the sound so that they don't compromise the musician's ability to hear and play well. The doctors are hoping to present prevention solutions to local school districts for kids in band, something most parents of band students probably don't even think about.
We have our eyesight checked once a year, flu vaccines and check ups but don't even think of having a baseline hearing test. Why would you do that if you hearwell? A base line hearing evaluation now gives the audiologist a measuring tool which allows him or her to determine if your hearing has declined later on.. The earlier you catch hearing loss the better because treating it can prevent rapid decline. As the population ages, patients tend to take more medications – some of which can contribute to a rapid progression of hearing loss. If you are tested regularly, the correlation can be caught in time to help.
The old stigma that wearing glasses made you old, disabled or "nerdy" has been replaced with even the most glamorous movie stars sporting eye glasses. Dr. Burks is hoping for a similar shift in regard to hearing aids; that the stigma and related denial will decrease as a more diverse and accepting population admits to their need for assisted hearing. She explains why this is so important for patients, "Early intervention can slow or prevent increased hearing loss, depression and cognitive decline." Yes, you read that correctly: cognitive decline!
Here is a list of studies that support what these doctors are telling us:
1999 National Council on Aging: Seniors with hearing loss who did not wear hearing aids were more likely to experience sadness, depression, worry, anxiety, paranoia, less social activity, as well as emotional turmoil and insecurity.
Pichora-Fuller 2008b: It seems that, regardless of age, a listener is more able to use the information that has been heard if the quality of input is better. Thus, cognitive performance is optimal when listening is effortless and cognitive performance is reduced when listening is effortful.
If you aren't stimulating your hearing and your mind with clear sounds, you slowly decrease your ability to do so, a use-it-or-lose-it scenario. Not only that, but patients with hearing loss are sometimes embarrassed to ask people to keep repeating themselves or feel stupid not understanding communication – this causes withdrawal from the things they once loved like social clubs, church services and family gatherings. The withdrawal can lead to depression and other emotional turmoil. Even worse, there have been cases where an elderly person has been misdiagnosed with dementia because they appeared to no longer understand and communicate clearly, later it was discovered that they simply couldn't hear. "When patients don't want to face their hearing loss and they reject assistance, they risk accelerated hearing loss – and that can lead to cognitive decline as the brain is not hearing, understanding and responding clearly to the world around them", stated Dr. Burks.
I was expecting to see the old pink banana-shaped aids that sit on the back of a person's ear when I visited the Westlake Village practice, but today's patients are far more savvy and want products that conveniently fit active lifestyles. The population is aging actively, not gracefully; seniors want to take swim aerobics or talk hands-free on their cell phoneswithout compromising hearing or looks. To meet these new market demands manufacturers have developed blue-tooth compatible, remote-control operated, water submersible, and even 'invisible' hearing aids that sit deeper in the ear and rarely need to be removed. For those that wear their aid as a fashion statement (think kids or chic, confident adults) there are colorful options that range from neon to animal prints.
Though hearing aids empower patients to be independent, the doctors at Second Chance Hearing, Inc. want people to understand, "Hearing aids are computers, without proper fitting and programming they are not worth the cost. We've helped plenty of patients after they bought hearing aids from a dispenser or a big-box store that did not fit their hearing needs and had to be replaced within a year. Proper diagnosis and fitting by a doctor of audiology is crucial, we fit hearing aids to last 4-6 years provided they are maintained regularly."
If you're heading in for a baseline test or seeking hearing assistance for yourself or a loved one, know your rights as a patient. California state law provides a 30-day money-back guarantee for hearing aids – whoever sells you a hearing aid is required to give you your money back in full. "Whenever we speak to the public we encourage people to understand their rights and the importance of seeing an audiologist. An audiologist has the training to understand different types of hearing loss and which hearing aid is best for individual patients' needs," shared Dr. Morales.
Signs to look for that indicate a need for a complete evaluation by a certified audiologist:
Difficulty understanding speech, especially when background noise is present

Isolating from social gatherings, public situations

Watching television / listening to the radio at a louder volume than is comfortable for others

Often asking people to repeat themselves
If you take one thing away from this article, let it be an understanding that hearing loss is not something to be ashamed of or ignored. Take care of your hearing and see a certified audiologist. Young and old, we can all learn to value our hearing as a gift, worthy of protection.
----------------------------------------------------------------------------------------------------------------------------------
Second Chance Hearing, Inc.
1240 Westlake Blvd., Suite 117
Westlake Village, CA 91361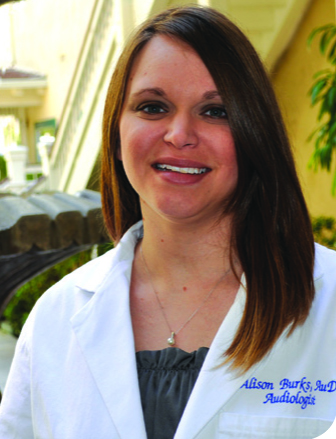 Alison Burks, Au.D.
Alison Burks, Au.D. is an accomplished professional with a doctorate in audiology. Her unique professional experience working in different regions of the country has strengthened her expertise in meeting the varied physical needs of her patients. Living with family members who have struggled with hearing loss has given her deep empathy for their emotional and practical needs.
Dr. Burks enjoys living in Thousand Oaks. On weekends you might find her at the movies, biking or playing golf with her husband. She also enjoys visiting her family in her hometown of New Orleans.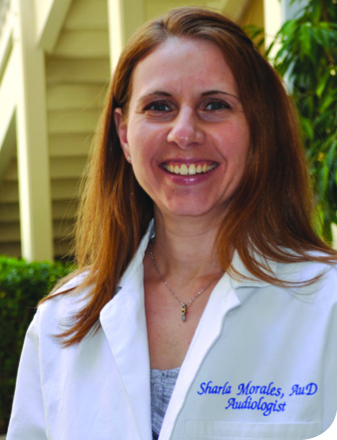 Sharla Morales, Au.D.
Sharla Morales, Au.D. worked in the Conejo Valley as an Audiologist for more than seven years before opening Second Chance Hearing, Inc. She has practiced in various clinical settings: universities, large medical facilities like Kaiser and private practice. Her commitment to quality patient care is expressed through her gentle demeanor, ethical standard and clinical excellence.
Dr. Morales grew up in Winnipeg, Manitoba Canada and she now enjoys the Southern California lifestyle of year-round sunshine. When she's not working, you might find her at the library or park with her husband and their two young children.
Comments
No comments made yet. Be the first to submit a comment