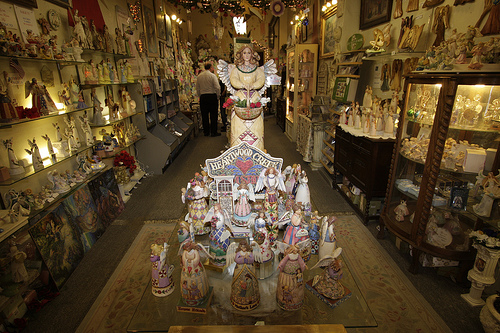 Originally

posted in December 2009, lost in the virus of 2011, found October 2016. Please enjoy...again.
Before opening their gift shop, the Richardson family was going through hard times. Mr. Richardson was out of work, and nobody was hiring in his field. As a last resort, Keith and Francesca decided they wanted to open a store, but had no clue what kind.
They looked into opening a thrift shop, but could not find an organization to sponsor them. So, they decided to open a shop of their own. One night, Mrs. Richardson had a dream. A friend of hers, that she had not seen for many years, but whom she had known committed suicide, came to her with a book. She read the book along with her friend. The book was about angels.