4 minutes reading time
(796 words)
Alvin Ailey American Dance Theater in two spectacular programs at The Arlington Theatre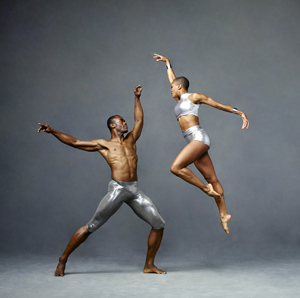 The incomparable Alvin Ailey American Dance Theater will bring the "traditional Ailey virtues of strength, beauty and passion" (
The New York Times
) to an exquisite collection of contemporary favorites and spirit-lifting classics. This extraordinary company, designated by a
U.S. Congressional resolution as "a vital American cultural ambassador to the world" that celebrates the uniqueness of the African-American cultural experience and the preservation and enrichment of the American modern dance heritage, will display its prowess in an eclectic repertory including as Christopher Wheeldon's After the Rain while breathing fresh life into Ailey's
masterpiece
Revelations
.
"Unbelievable. Go see Ailey. It's change-your-life good."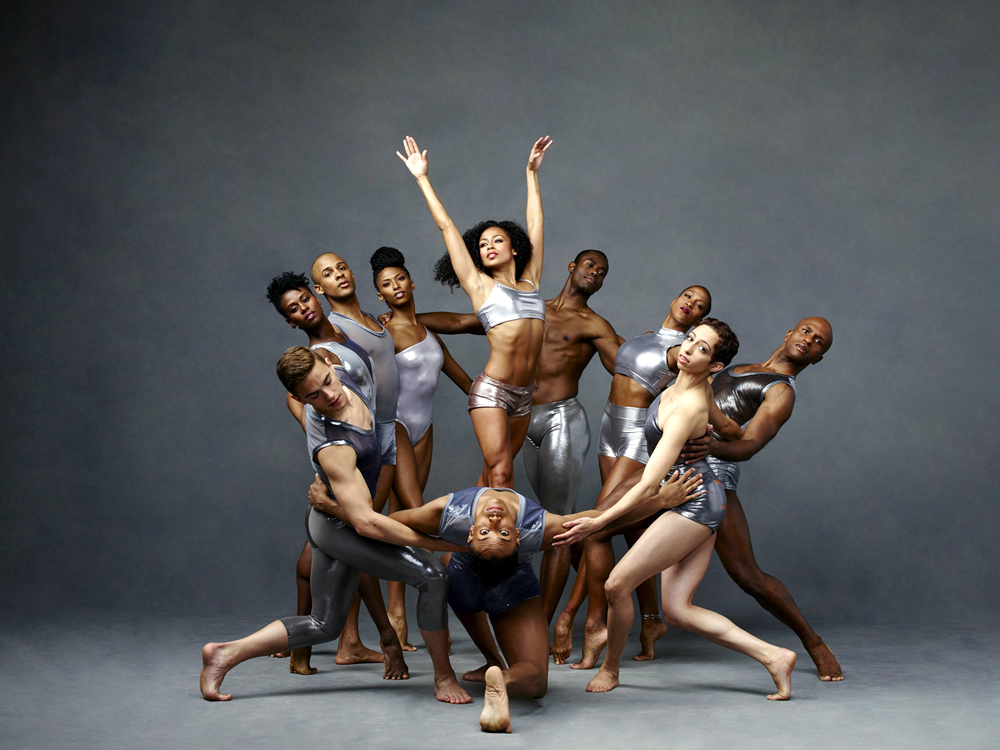 Born in 1931 in Rogers, Texas, Alvin Ailey's life experiences in the rural South would inspire some of his most memorable works. When Ailey began creating dances, he drew upon his "blood memories" of Texas, the blues, spirituals and gospel as inspiration, which resulted in the creation of his most popular and critically acclaimed work, Revelations.
Alvin Ailey said that one of America's richest treasures was the cultural heritage of the African-American experience, "sometimes sorrowful, sometimes jubilant, but always hopeful." The enduring classic Revelations is a tribute to that heritage and to Ailey's genius. This suite fervently explores the places of deepest grief and holiest joy: https://www.youtube.com/watch?v=LZuBFz6WYfs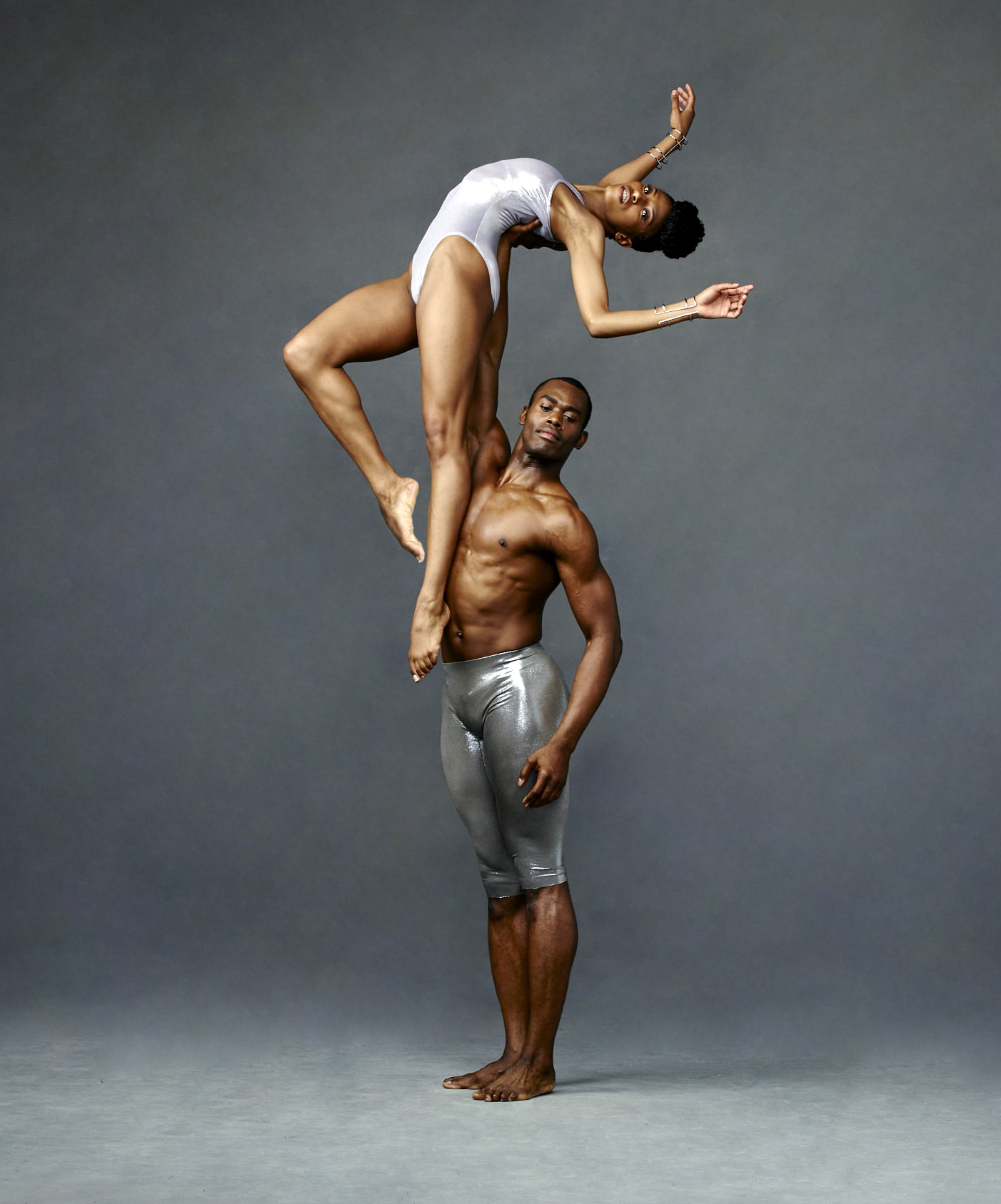 Ailey's formal dance training began with an introduction to Lester Horton, the founder of one of the first racially-integrated dance companies in the U.S. Alvin Ailey American Dance Theater grew from a now-fabled performance in 1958 at the 92nd Street Y in New York City. Led by Ailey and a group of young African-American modern dancers, that performance changed forever the perception of American dance. The Ailey company has gone on to perform for an estimated 25 million people at theaters in 48 states and 71 countries on six continents and has reached millions more through television broadcasts, film screenings and online platforms.
Although Ailey created 79 ballets over his lifetime, he maintained that his company was not exclusively a repository for his own work. Today the Company continues Ailey's mission by presenting important works of the past and commissioning new ones. In all, more than 235 works by more than 90 choreographers have been part of the Ailey company's repertory. Before his untimely death in 1989, Ailey named Judith Jamison as his successor, and over the next 21 years she brought the Company to unprecedented success. Jamison, in turn, selected Robert Battle to succeed her in 2011, and, as The New York Times declared, he "has injected the company with new life."
Robert Battle has expanded the Ailey repertory with works by artists as diverse as Kyle Abraham, Aszure Barton, Ronald K. Brown, Rennie Harris, Matthew Rushing, Hofesh Shechter and Paul Taylor. He was honored as one of the Masters of African-American Choreography by the Kennedy Center for the Performing Arts in 2005, and he received the prestigious Statue Award from the Princess Grace Foundation-USA in 2007. He has honorary doctorates from The University of the Arts and Marymount Manhattan College. Most recently Battle was named a 2015 Visiting Fellow for The Art of Change, an initiative by the Ford Foundation.
Masazumi Chaya, Associate Artistic Director, joined Alvin Ailey American Dance Theater in 1972 and performed with the Company for 15 years. In 1988 he became the Company's rehearsal director after serving as assistant rehearsal director for two years. A master teacher both on tour with the Company and in his native Japan, he served as choreographic assistant to Alvin Ailey. In 1991 Chaya was named associate artistic director of the company. He continues to provide invaluable creative assistance in all facets of its operations.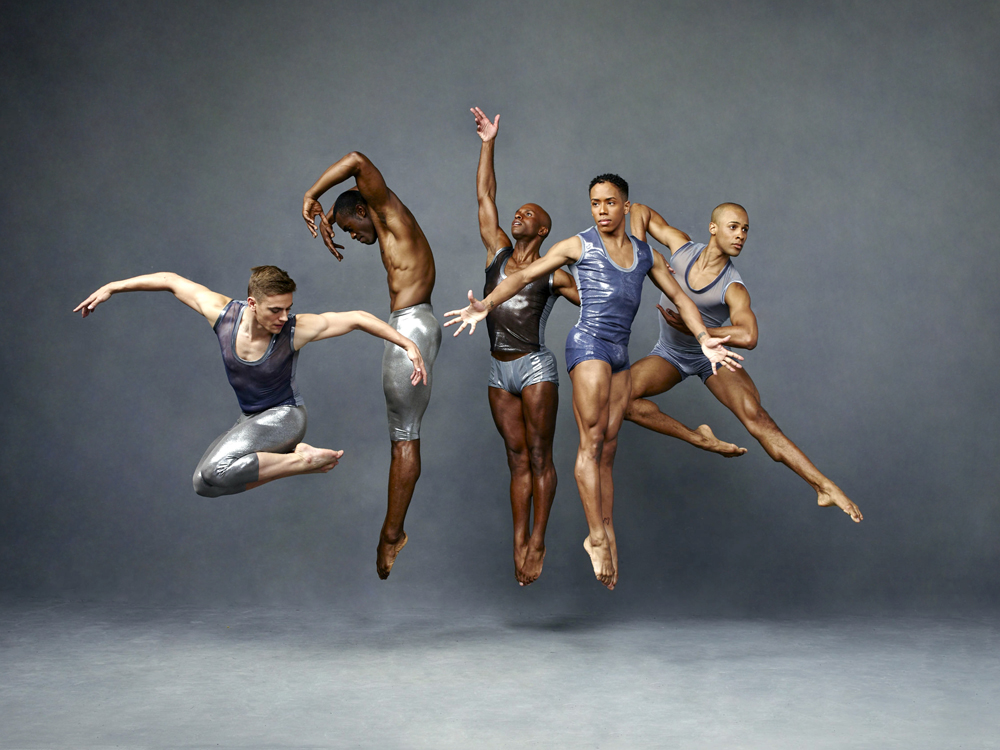 PROGRAM
Tuesday, April 12
Rennie Harris: Exodus (music: Raphael Xavier, Ost & Kjex)
Ronald K. Brown: Open Door (music: Luis Demetria, Arturo O'Farrill, Tito Puente)
Christopher Wheeldon: After the Rain Pas de Deux (music: Arvo Pärt)
Alvin Ailey: Revelations (music: traditional spirituals)
Wednesday, April 13
Talley Beatty: Toccata (music: Lalo Schifrin, performed by Dizzy Gillespie and his Orchestra)
Judith Jamison: A Case of You (music: Joni Mitchell, performed by Diana Krall)
Ulysses Dove: Vespers (music: Mikel Rouse)
Robert Battle: The Hunt (music: Les Tambours du Bronx)
Ronald K. Brown: Four Corners (music: Carl Hancock Rux, Rahsaan Roland Kirk, Yacoub)
Programs subject to change
Robert Battle, Artistic Director

Masazumi Chaya, Associate Artistic Director

Two spectacular programs including contemporary favorites and the classic masterpiece Revelations by the dance company designated "a vital American cultural ambassador to the world" by a

The company celebrates the uniqueness of the African-American cultural experience and the preservation and enrichment of the American modern dance heritage

Tue., Apr. 12 / 8:00 p.m. & Wed. Apr. 13 / 8:00 p.m. / Arlington Theatre
General public: $40 – $75. UCSB Students: $20 (Current UCSB student ID required)

An Arlington facility fee will be added to each ticket price

Tickets/Info.: (805) 893-3535, www.ArtsAndLectures.UCSB.edu or Arlington Theatre at (805) 963-4408, www.ticketmaster.com/venue/73731
Comments
No comments made yet. Be the first to submit a comment