6 minutes reading time
(1294 words)
Review: Roger That: Two Concerts Remaining in Top-Notch Rubicon Musical Series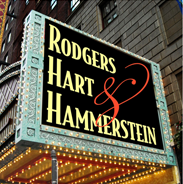 Review
Ventura, CA – As of this writing, tickets are still available for the remaining concerts in the Janet and
Mark L. Goldenson Broadway Musical Concert Series at the Rubicon Theatre Company in Ventura. If
the remaining concerts are anything like the previous presentations in this series, they will be not-to-miss
events.
The remaining concerts are The Secret Garden, based on the well-known Frances Hodgson Burnett novel,
with lyrics by Marsha Norman and music by Lucy Simon, August 22 and 23; and Daddy Long Legs, with
a Paul Gordon and John Caird book, music also by Paul Gordon, directed by Tony- and Olivier-Awardwinning
John Caird, based on Jean Webster's novel, running October 3 and 4, 2015.
The most recent concert in the series, Rodgers & Hart & Hammerstein, was a fitting tribute to two of the
most significant writing teams in the history of musical theatre: Rodgers and Hart, and Rodgers and
Hammerstein. In a sense, it was an intelligent presentation of the development of the genius of Richard
Rodgers and his collaborators over one of the longest and most prolific careers in theatre of any genre.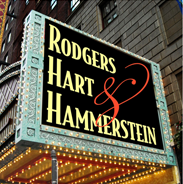 Rodgers & Hart & Hammerstein is a prime example of a still-evolving sub-genre of musical theatre that
has become increasingly popular with regional audiences that seeks to present a selection of the best
pieces of a given song-writer, or team, within a single scaled-down evening performance. Not quite a
review or a show, they are usually presented with the most minimal production [and thus costs], enabling
smaller and regional venues to introduce live musical theater to their audiences without the pain and cost
of mounting full-blown productions or introducing large traveling Broadway extravaganzas that could
never fit into their halls.
But for all their popularity these light musical shows present a few problems: How to do a night of
highlights from a long history of musicals stripped of all their context and production values and not end
up with a shameless pastiche that does not do the original musicals justice. Further, what do you do for
those audience members who are not yet familiar with the cannon, the ones you wish to introduce to this
genre, but have no clue about the original context for each song?
Larry Raben and Michael Kostroff came up with a solution in their Rodgers & Hart & Hammerstein for
the Rubicon: they essentially split the evening into two one-acts, the first set at a 1930s Hollywood party,
the second set at a 1950s New York Tony Award party. This sets up a neat compare-and-contrast situation
between the Rodgers and Hart and the Rodgers and Hammerstein collaborations, which really do typify
two distinct eras: pre- and post-World War II musical theatre.
Raben admits that the plots are thin, even for musical theatre, but that's OK. They work. They're
entertaining. They allow for some interesting new comic possibilities beyond those intended by Rodgers
and his collaborators for those familiar with the originals as well as give more of a sense of how the songs
work as musical theatre for the novice.
Musical theatre has evolved from a bewildering array of sources, both high and low, from Burlesque to
Brecht, from operettas to literature, often allowing a more open display of sexuality than more formal
musical or contemporaneous stage productions. By the time Rodgers and Hammerstein invent the modern
musical play with Oklahoma! in 1943 a great deal of evolution has taken place and Rodgers was at the
heart of a good deal of it.
Musical theatre asks the audience for an extreme suspension of belief--obviously people in real life don't
continually break out into song and dance--luring us into an emotionally charged magical world of its
own creation, working under its own rules. Musical theatre in general, and Broadway in particular, has
also built a strong tradition of rich and extravagant production values via its sets and costuming that has
carried over into its film offshoots.
Native New Yorkers Richard Rodgers (1902-1979) and Lorenz Hart (1895-1943) began their
collaboration while still at Columbia University, making their entry into Broadway in 1919 with their
song "Any Old Place With You." For a decade from 1920 to 1930 they produce musical comedy for both
Broadway and London's West End typified by the sharp wit, clever rhymes, and tight situational plots
dearly loved by the times.
Six years into their Broadway careers they get their first big single score hit with their ode to their
hometown, "Manhattan." By the end of the decade, they are able to create songs that start to live
independently as hits on their own, setting them up nicely for the advent of the recording industry that
was to emerge over the next 20 years.
Seeing the new possibilities of that recording industry and the allied development of motion pictures with
sound, the team moves to Hollywood in 1930, culminating with massive hits such as "Hallelujah, I'm a
Bum" with All Jolson, and "Mississippi" with Bing Crosby and W.C. Fields.
Billy Rose lures them back to Broadway in 1935 where they commence an astounding run of increasingly
innovative musical comedies from 1936 to 1943, including such shows as Babes in Arms (1937) and I
Married an Angel (1938). Even more startling was the number of songs from these musicals that lived on
as classic standards, entering both the post-War popular and jazz canons as hits in their own right, songs
such as "There's A Small Hotel," "I Wish I Were in Love Again," "My Funny Valentine," "Where or When," "The
Lady Is A Tramp," "Spring is Here," "Falling in Love with Love," "Sing for Your Supper," "This Can't be Love," "I
Didn't Know What Time it Was," "It Never Entered My Mind," and "Bewitched."
With Lorenz's health issues on the horizon, Rodgers interrupts the collaboration briefly to work with
Oscar Hammerstein II (1895-1960) on this strange new idea of producing something that's like a musical
comedy, but more of a play, with an attempt at richer plot and deeper character development, lots of local
color, combined with Hammerstein's greater exploitation of more operetta-scale choruses and larger,
more sprawling, musical numbers, but keeping some of the sharpness of the witty solos and tight
ensemble repartee singing favored by the pre-War era. The result is a new genre, a musical play,
Oklahoma!, and the beginning of the modern Post-War Broadway musical.
Rodgers immediately resumes the collaboration with Hart with a major revision of their 1927 hit, A
Connecticut Yankee, opening on Broadway toward the end of 1943, but Hart dies within a week of the
opening. Fighting against the darkness of the War years, and wishing to extend the innovations of
Oklahoma! Rodgers continues working with Hammerstein on a richer, new sense of the musical, with
celebratory and more personal notes, coming out with Carousel in 1945.
Then, exploring more serious and deeper historical, social, and personal dimensions, the team cranks out
a long list of hits punctuated by super-hits such as South Pacific (1949), The King and I (1951), Flower
Drum Song (1958), and The Sound of Music in 1959, in the process completely transforming the concept
of a musical on both stage and film.
At 65, Oscar Hammerstein II dies in 1960. Incredibly, Rodgers continues for almost another two decades,
with his last, and fortieth Broadway musical opening on Broadway less than eight months before his
death on 30 December 1979.
The Rubicon's Rodgers & Hart & Hammerstein production demonstrates that once again, the Rubicon is
capable of not only producing important work, but doing so intelligently and in the proper spirit in which
it was conceived. Not an easy task in an age of flash culture and binge watching.
For more information or to purchase tickets for The Secret Garden, August 22 and 23; or Daddy Long
Legs, October 3 and 4, call (805) 667-2900, or go to
www.rubicontheatre.org.
Rodgers & Hart & Hammerstein presented by the Rubicon Theater Company 16 and 17 May 2015 at the
Rubicon Theatre, Ventura, California as part of the Janet And Mark L. Goldenson Broadway Musical
Concert Series. Directed by Larry Raben, with musical direction by Steven Freeman, featuring David
Engel, Joan Almedilla, Teri Bibb, Susanne Blakeslee,, Jason Graae, and Andrew Samonsky
Comments
No comments made yet. Be the first to submit a comment