12 minutes reading time
(2356 words)
Sense & Sustainability: An interview with fashion forward thinker Sica Schmitz.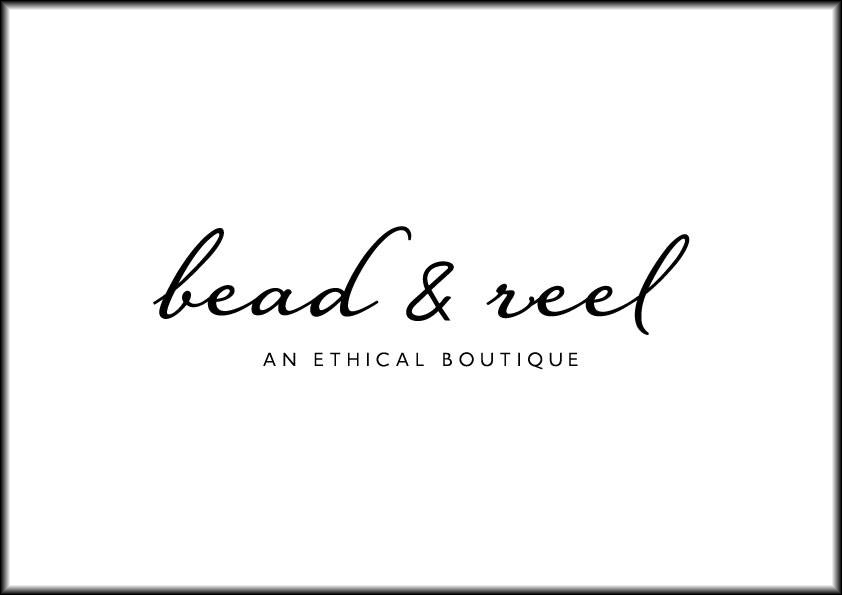 I had the opportunity to sit with Bead & Reel's Sica Schmitz in her beautiful work space in Los Angeles. Founded in 2014, Bead & Reel has provided quality Fair Trade clothing and accessories for women.
As a Hollywood costume designer Sica had a hard time finding fashion forward clothing that met with her vegan and humanitarian values; so she created an online boutique where she would want to shop and also brought like-minded brands together to create an one stop ethical shop.
Sica's love for not only her products, also believes that fashion can be a tool for bettering the lives of those who both makes and wear clothes, is dedicated to empowering women themselves through what they wear and love the world through what they buy.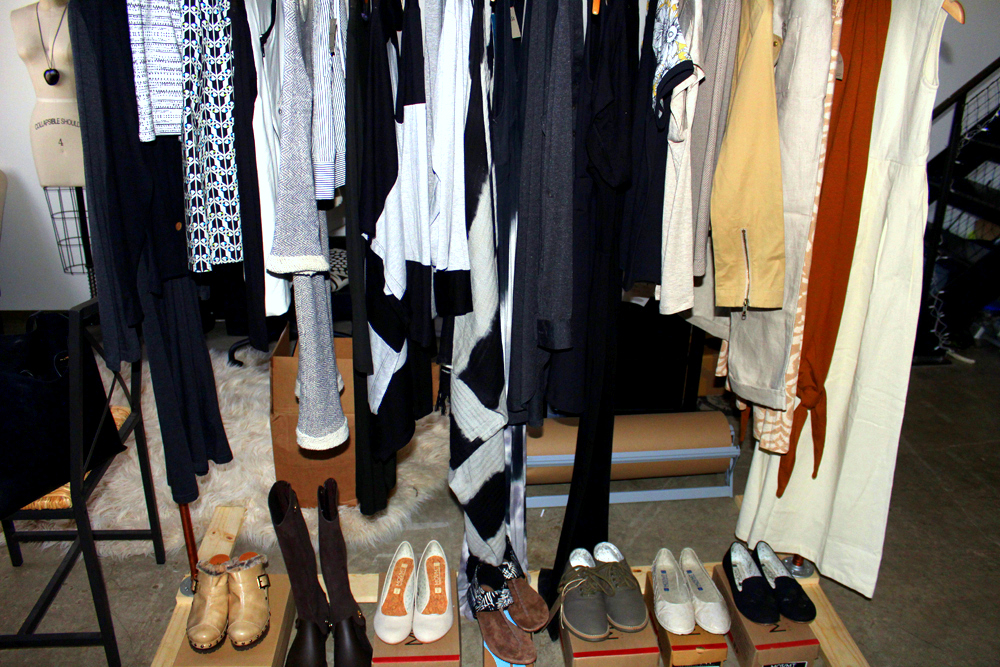 We're living in a material world, how can consumers incorporate more conscious decisions in their everyday lifestyle?
Sica: I think that's actually the good thing about ethical fashion. We are in a consumer culture and we do live in a material world. We're not asking people to stop buying things. We are suggesting that when you do go buy something, you can make a more conscious choice. It's really not about changing anything you're doing, just doing it a little differently. I think that's what makes it nice. It's not saying you can't buy things, or you have to completely change all of your habits. It's saying, when you need yoga pants you can go to Target and get a pair, or you can purchase something that was made in America and organic. You're still getting the same thing, you're just making a more conscious choice.
What's the benefit of a product made in America as opposed to Target or mass produced?
Sica

-

In general "Made in America" or "Made Fair Trade" means there are labor requirements such as minimum pay, required overtime and safe working conditions. There are many places in the world where these manufacturing standards aren't guaranteed. With Fair Trade, someone's looking into how the workers are being treated and how they are being paid. This ensures there is no abuse or exploitation occurring. Unfortunately most of the fashion industry is not operating this way.
What woman inspires you and why?
Sica

-

So many women inspire me that I don't even know like Maya Angelou and Gloria Steinem! There are so many women who I think are really strong and have powerful voices to tell their story. My Mom has inspired me so much, she built her own business in a very tough industry!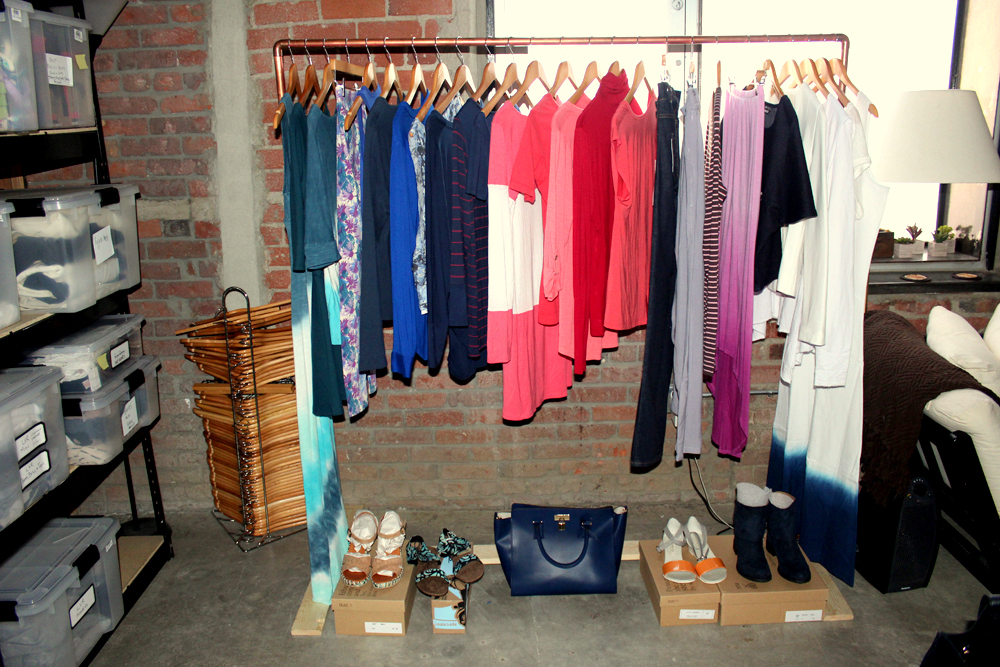 What are your future plans for your business? As you grow, how do you plan to maintain the integrity of your product?
Sica

-

As for future plans, I'm going to create my own collection focused on filling in some of the gaps in ethical fashion. Unfortunately this is kind of still a small movement. It's growing, but still small. Not everything is always available, so I'm going to be creating some of those pieces. I'm very excited about it! I'm also going to open a second hand shop within Bead and Reel, because secondhand is a really amazing way to re-purpose and reuse. This keeps clothing out of landfills and keeps the price point down. I know a lot of people can't afford to buy things that are ethically made. It does tend to cost more. The benefit of selling second hand items is the price point. It's a little bit lower, while still operating ethically. These are two of the several projects that I'm working on. It's going to be a big year for me! My main goal is everything that we do is going to help my customers buy ethically and consciously. I don't want them to feel the need to buy, buy, buy all the time. It's really about re-framing what they need and building relationships with their clothing, their closets, and their bodies. I want my customers to buy thoughtfully and slowly, whether it's through secondhand or the collections that we carry on the site. I think you can definitely grow while maintaining the integrity of the product. My business is supply and demand. We will grow as long as there is a demand for ethical products, and as long as we can keep educating consumers on the need for ethical products. I will never compromise the integrity of the product.
I know integrity can be hard to maintain, especially when money comes into the equation. It can be a tough to maintain your values while trying to increase your bottom line.
Sica

-

Actually I read this article, just yesterday. It was about how the richest men in the world are from fast fashion companies, like H&M and Zara. My goal is never to become a billionaire based on exploiting people. What I really, really want to do is build a company I believe in. I want to make sure everyone is paid well along the way, and I think that's entirely possible. I may not become a billionaire off of that but that's okay with me!
I understand that you have dabbled in many different fields within the industry such as PR, Costuming and Retail to name a few. What was the hardest lesson that you learned working in Hollywood?
Sica

-

One of the things you learn in Hollywood, and would actually turned me off is there's a lot of greed. There's not a lot of looking out for each other and care. A lot of times it's just about the bottom line or improving your reputation. I definitely worked with many amazing people, but there were quite a few who weren't. I found myself working in an amazing industry with a job that was just about money at the end of the day. I think Hollywood is one of those places where everyone is compromising their values and just trying to get to the next big thing. A lot of corners are cut and I didn't like that so much.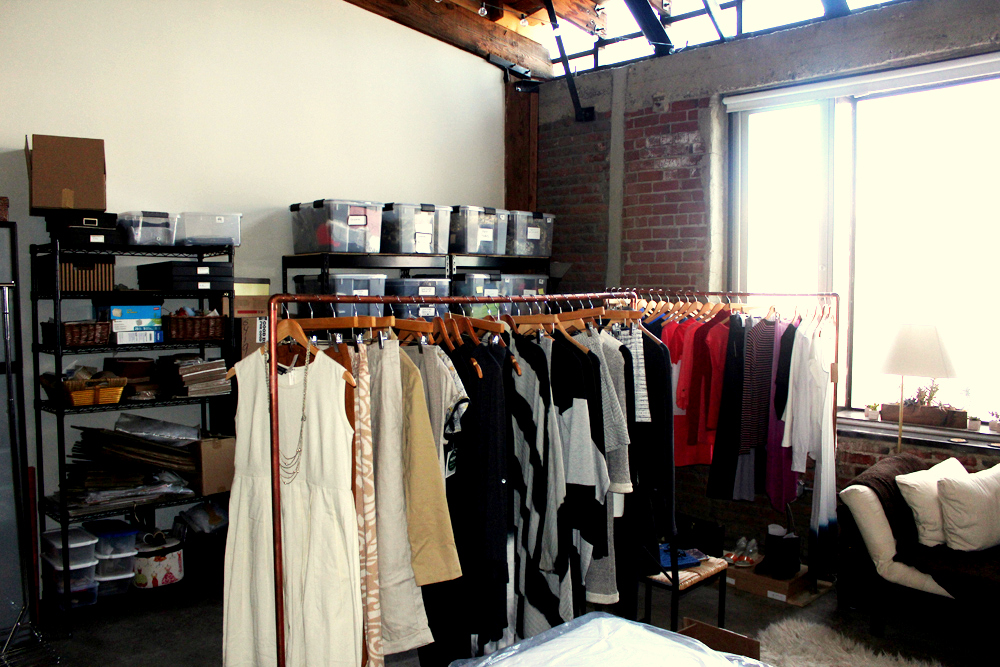 What was the most useful skill you developed while working in Hollywood?
Sica

-

You have to get really good with networking! 18 hour days were not uncommon. It was a piece of cake for me to get into entrepreneurship because I was already working so hard. Working in entertainment is a team project, there's never anything you're doing on your own. I think that skill carries over with my business because I'm always working with other individuals or nonprofits on various projects. I want to change the world and that's a team activity.
I noticed on your blog you showcase other women's products who are operating in the Fair Trade industry.
Sica

-

Yes, I'm really trying to give ethical options to all types of women. Providing other women with a platform gives variety for my customers.
I really think that in every aspect of your life, you should have the option to make a better decision. That was one of the challenges that made me start Bead and Reel. Even if you wanted to make a better decision, where do you find the options? It's great if you want to buy an organic ethically made blazer, but if you don't know where to find it you're not going to buy it. I want to be able to say "Okay here it is". Working with the vendors we carry I'm able to provide those options.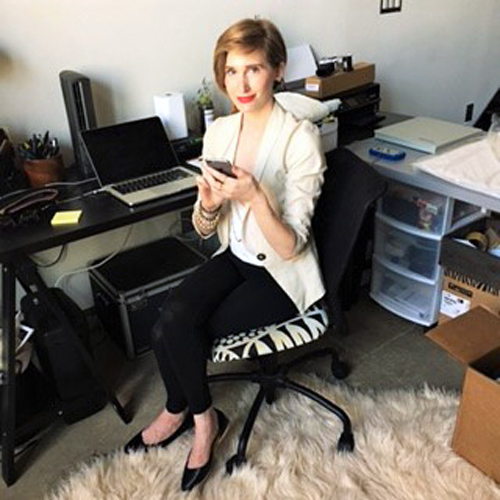 Ethical fashion covers a range of issues. You mentioned earlier working conditions, child labor, and fair trade. Do you address all of these issues with your company?
Sica

-

I do! I think I actually address more than ethical fashion companies do. There are so many components to the industry. There's an environmental component. There's a human rights component. Also we have safe working conditions, child labor, women's rights and animal welfare. Not all brands and companies address all of those, which is okay. If any of those components are addressed that's amazing! For me all of those issues are equally important. I carry vegan products, there's no leather or fur .
We also offer vegan alternatives, such as vegan leather . Vegan leather is made out of sustainable plastic. It looks like leather, but it was not made from an animal. It feels great! I think that's an important way to educate consumers, saying you don't have to give up your style to wear sustainable fashion. I provide beautiful alternatives. Vegan fashion is so important to me because animals are so exploited in general, especially in the fashion industry. We can create such a beautiful option that looks exactly the same and is not hurting anyone. These materials wear well and can last longer. It's very important to me all of my brands are vetted. They pay fair wages and there's no child labor. I have all of my brands sign a contract with me to ensure they are adhering to all of these different labor laws. I also work with smaller brands where I know all of the designers. I think part of it is building these trusting relationships. I know the people making it and I know how important fair trade is to them as well. For example if you walk into a major department store and select a jacket, you don't know who created it. With my vendors, I know the owners and processes that were followed. The environment falls into ethical fashion as well. I really focus on Eco-friendly sustainable materials. I am very careful to monitor water waste and energy consumption.
What obstacles do you face creating a more sustainable product?
Sica

-

There's so many obstacles! First obstacle, the price point is more expensive. What we have to think about is what we consider cost. We may think of cost as in money, but the unseen cost is that we are destroying parts of the planet with the way that we're manufacturing. Is paying $15 less worth destroying the ecosystem? Also it's our massive consumption in America. We buy five times as much clothing as we did in 1980. That means were producing five times as much clothing as we did a couple decades ago. That's not sustainable. One of the obstacles to producing sustainable clothing is the quantity that consumers want to buy. I think helping consumers buy less, but better quality products will help create a more sustainable fashion industry. Also 10.5 million tons of clothing go to landfills every year. That's clothing we're just throwing away! Even a large amount of clothing donated to charity ends up in landfills as well. A lot of people don't realize that. Not buying as much, so we don't have to throw away as much. Purchasing a sustainable piece, so we don't have to throw it away after two wears. It's also a smart financial move. You're saving money in the long run!
What do you think are some misconceptions of ethical fashion?
Sica

-

I think there is a misconception that ethical fashion cost more because we want to charge more. It's not that, it's just that when unfortunately the demand is not high enough materials like organic cotton natural dyes are more expensive. If more people start to buy, we can lower the prices of organic cotton. It's a win for everybody if we all invest in this upfront, the prices are going to come down.
Do you think the fair trade, ethical fashion movement is a trend at this point?
Sica

-

I don't think it's a trend. I think it's actually a necessity! The way the industries going, it's not sustainable and it's not going to be able to keep operating the way it does. I'm excited to see more brands doing it, even big brands. Hopefully it's going to become the normal way of doing things as opposed to the "ethical way" . It should be expected. I was talking yesterday to someone about the fact that things are labeled "This is good and ethical" why don't we label it when they're doing a bad job?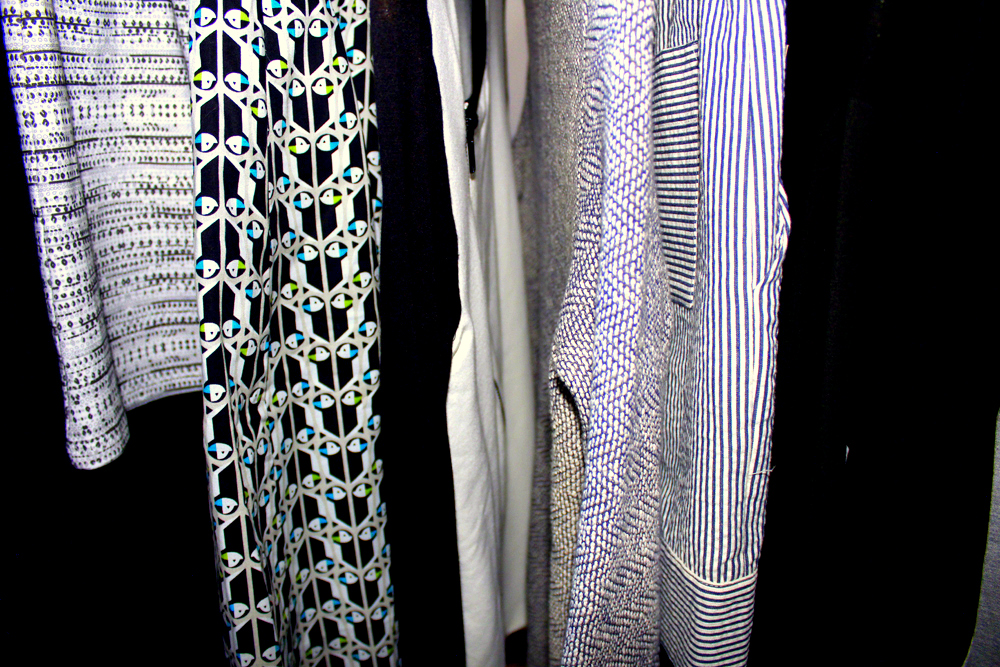 What would you like the woman purchasing clothing from Bead and Reel to know and feel?
Sica

-

It's about feeling a connection and love for everyone that buys from me. I want them to feel connected to the hands that made the garment, the artisans and the garment workers who made it. I also want them to feel like they're showing love to others by caring about that person's well-being and ensuring that person has a safe working environment. Also that translates into loving yourself and respecting yourself enough to say "I value human rights so I'm not going to violate that by underpaying someone". I hope every time they buy something they feel full of love, have a connection and respect for themselves. Just to feel beautiful and be in love with what they wear!
You made a comment at the fair trade fashion show, You said that many women volunteered initially, but felt hindered due to their less than perfect appearances. You stated that this broke your heart.
Sica

-

That's so important for me, I really want fashion to be inclusive. That's part of why I'm going to design my line. There are certain things that are not available yet in the sustainable industry and I want all women to be able to
What pieces do you plan to carry in your personal line to fill in the gaps within women's ethical clothing?
Sica

- I want to offer larger sizes. I feel that's lacking in general within the fashion industry. I also want to create professional attire, like blazers and slacks. I'd love to see more of that because professional women want to have options as well. I think we have a ton of yoga wear and tee-shirts, we're covered on that. I also want to create sleek minimalist pieces. Think New York City fashionista in an organic cotton.
To see the fashions from the runway of the 2nd Annual Fair Trade Show please click here.
Photo Credit: Tiffany Williams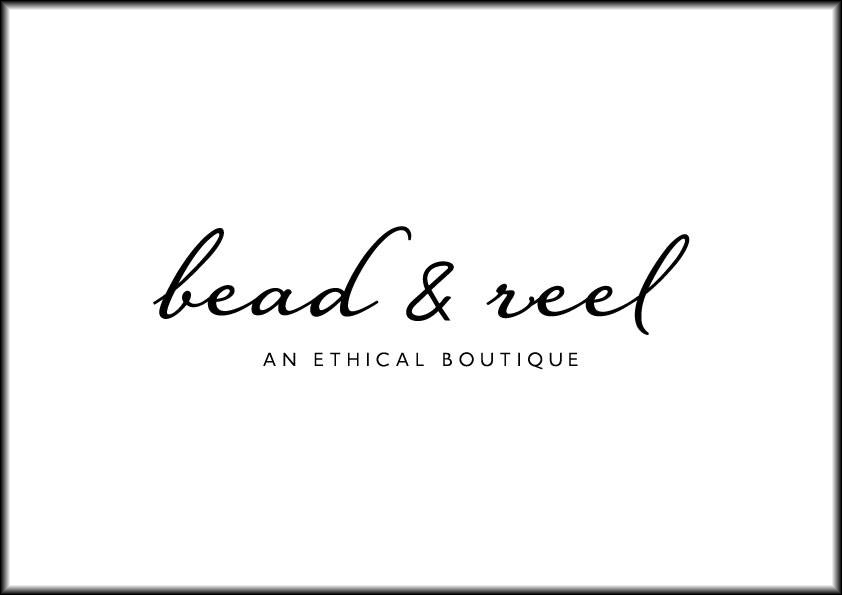 Comments
No comments made yet. Be the first to submit a comment