2 minutes reading time
(379 words)
Asparagus-Shitake-Leek Tacos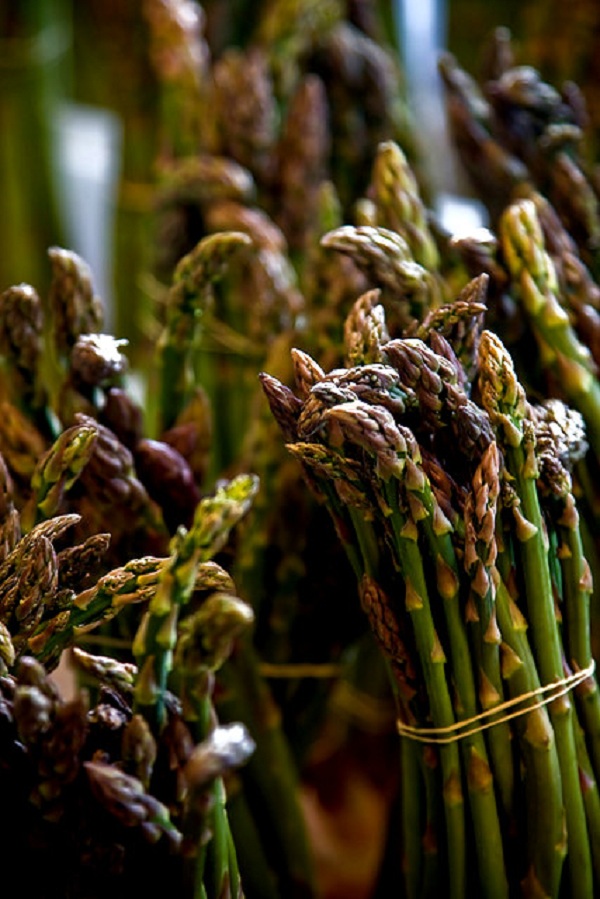 Here are the recipes for the month of September
Steamed Dark Leafy Greens to alkalize the body and balance heavy meals
In a deep, medium sized stainless steel pan, place a fitting steamer basket and 2 cups water in the bottom. Stuff 1-2 bunches (as much as will fit) chopped kale or collard greens, (or you can use mustard greens, turnip or radish tops, bok choy tops, watercress, broccoli, cabbage, cauliflower, kholrabi or Brussel's sprout greens!). Cover, bring water to boil over medium heat, and steam greens for 1 minute. Uncover to make sure all greens are slightly wilted and wet-looking. Steam another minute if not. Remove lid and add a big pile to each plate, drizzling lemon juice to each serving. If the rest of your meal isn't too rich, a drizzle of high-quality olive oil is delicious on these with the lemon juice.

*Asparagus-Shitake-Leek Tacos
These are great veggie tacos when fresh asparagus is everywhere at farmer's market. Saute 2 cups thinly sliced leek (the white part) in 3 Tbsp ghee or virgin coconut oil with 1 Tbsp ground ginger, 1 tsp ground coriander, and ½ tsp cayenne for 3 minutes (stir every 30 seconds). Add ½ cup water, and 3 Tbsp Ohsawa or Eden brand tamari or shoyu soy sauce, 2 cups sliced shitake mushrooms, and 2 cups chopped asparagus (tender parts only). Stir and saute just another 2 minutes. Add 1 tsp dried dill (or 2 Tbsp fresh minced dill), stir again, then turn off heat. Warm organic corn tortillas (I like food for life brand organic sprouted corn tortillas) in a small skillet with a thin layer of ghee or coconut oil. Fill warm tortillas with asparagus-shitake-leek mixture, and serve with lemon or lime to squeeze on top and ripe avocado slices. For those of you who are into good cheese, there's a raw goat cheese by Cabretta is smooth, rich and delicate, and tops these tacos superbly. With or without a good cheese, these tacos are amazingly yummy! Serve them alongside a huge green salad salad and you've got all you could ever want in a meal. Local, extra virgin olive oil and lemon juice drizzled over farmer's market fresh lettuces is a simple salad idea, and tastes fantastic!


*this recipe via http://www.slosolstice.com
Comments
No comments made yet. Be the first to submit a comment