3 minutes reading time
(562 words)
3 facts you don't know about fruit and fruit juice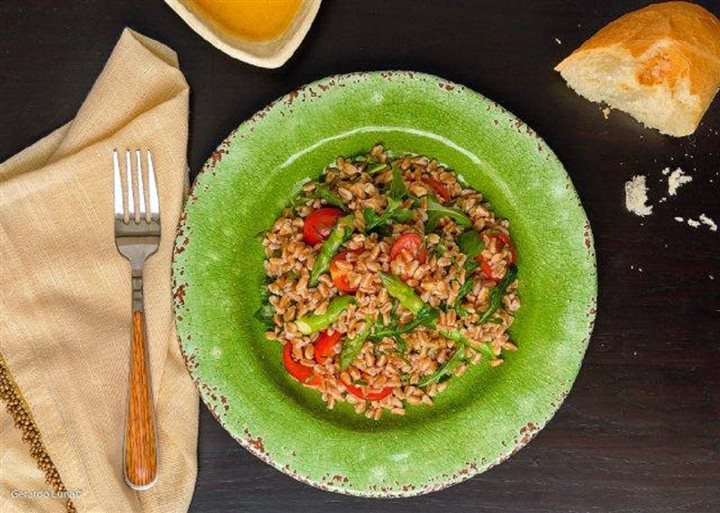 Feeding your family nutritious food and drinks can be tricky, especially when there are so many mixed messages about food out there. Diane Welland, nutritionist and registered dietitian, shares three reasons why 100 percent juice is a great way to help your family get those important fruits and vegetables into their diet.

1. Eighty percent of Americans are not getting the recommended servings of fruit in their diet.
Like the whole fruit it comes from, fruit juice is filled with nutritious vitamins and minerals bodies need. Did you know juice is a top contributor to Vitamin C, potassium and magnesium in the diet? Drinking a glass of juice is an easy way to help get those important nutrients your body is craving.
2. Drinking juice has a protective effect on your teeth.
That's right — juice is not the culprit behind cavities in young children, and the thought that drinking juice may cause cavities is wrong. Scientific studies have not only found no association between 100 percent juice intake and dental cavities, one study even found fewer cavities when children drank 100 percent juice more than twice a day.
3. You can enjoy fruit and juice in a healthy diet.
Fruit juice and whole fruit are often pitted against one another, but there's no need to pick one or the other. Both can be an important part of a healthy diet. Recent research confirms most Americans eat a combination of fruit and fruit juice. In fact, according to another study published in International Journal of Child Health and Nutrition, children who drink juice also eat significantly more fruit than those who don't.
Fruit juice is included as a form of fruit in the USDA's 2015-2020 Dietary Guidelines for Americans, as it can and should be an important part of the diet for you and your family. Juice can be included as a beverage with a meal or incorporated into mouth-watering recipes or enjoyed on its own. View the recipe for Farro Salad below or visit www.juicecentral.org to see how juice can fit into your lifestyle.
Farro Salad with Veggies in Basil-Grapefruit Dressing
Serving size: 1 cup
Servings per recipe: 6
Ingredients:
1 cup/6 ounces farro
2 cups/8 ounces asparagus, cut into 1-inch lengths
4 ounces ruby red grapefruit juice
1 teaspoon grated garlic
2 teaspoons Dijon mustard
3 tablespoons extra virgin olive oil
1/2 cup/1/2 ounce basil, sliced or very roughly chopped
2 cups/8 ounces cherry tomatoes, halved
2 cups/2 ounces arugula, roughly chopped
Instructions:
Place farro in a large pot with plenty of salted water. Bring to a boil and cook until al dente, about 40 minutes. One minute (depending on the size of the asparagus) before the farro is done, add the asparagus to the pot. Drain.
While the farro is cooking, make the dressing. Whisk together the grapefruit juice, garlic, mustard and olive oil. Stir in the basil. When the farro is done and while it's still hot, toss half the dressing with the farro. Taste and season with salt and pepper. Let sit for 10 minutes to allow the flavors of the dressing to absorb. Stir in the cherry tomatoes and arugula along with the remaining dressing. Taste once more and serve.
Nutrition Information:
Makes 6 (1-cup) servings. Per serving: 200 calories, 8 g total fat, 1 g saturated fat, 27 g carbohydrate, 6 g protein, 6 g dietary fiber, 4 gm sugar, 243 mg sodium, 0 mg cholesterol.
Comments
No comments made yet. Be the first to submit a comment