4 minutes reading time
(872 words)
Chocolatine and Tea Room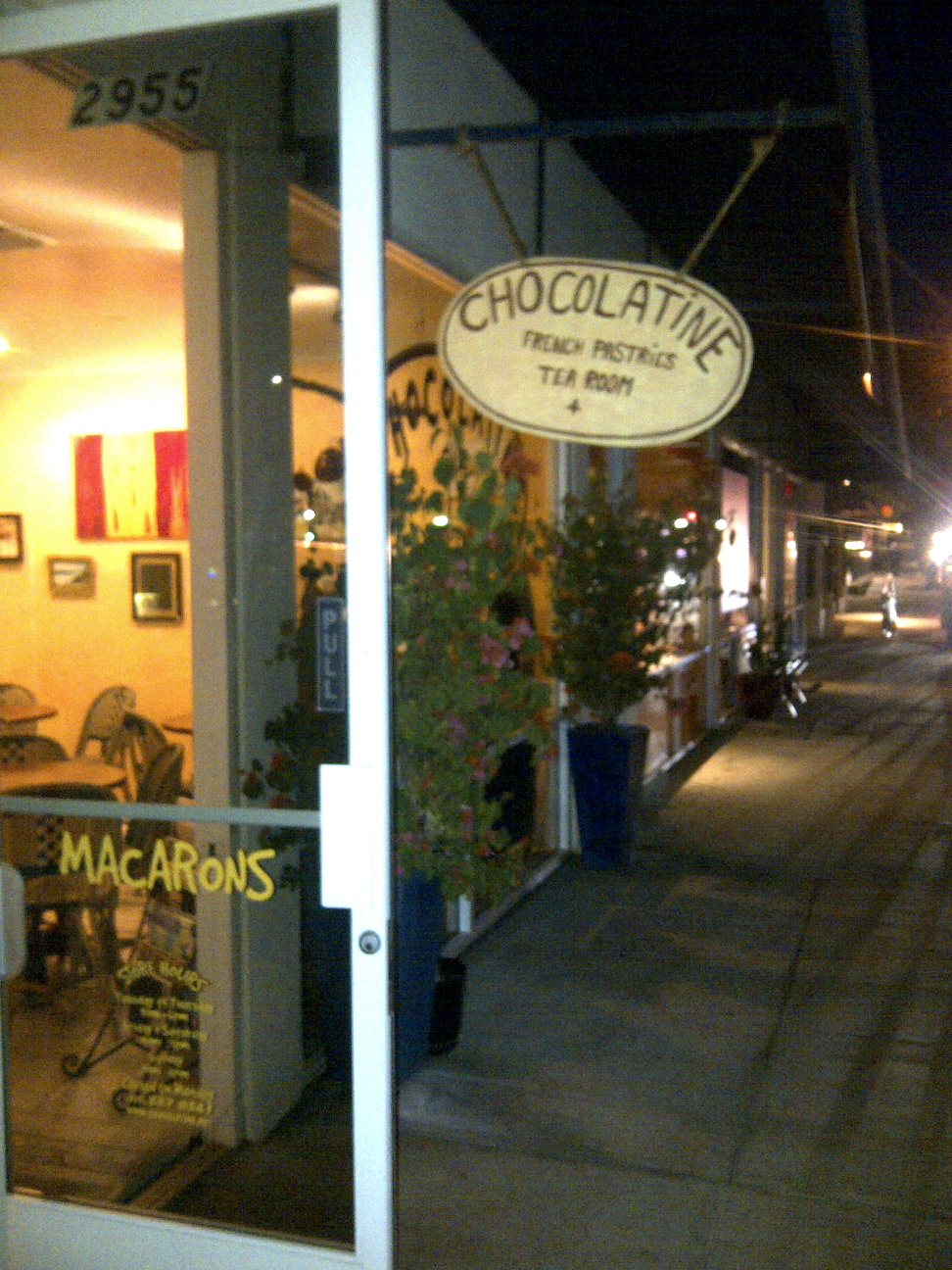 As Americans, we have the idea that we need to get our money's worth for just about everything. I am definitely guilty of it, especially when it comes to food. The problem with our nation's idea of "get your money's worth" is that people interpret it as "lots of food to eat for cheap." But what if we had a new interpretation of that phrase? What if we got our money's worth by eating smaller portions with better ingredients? At Chocolatine, that is what they are all about; a sit down eatery providing a menu of home-made quality items with all the personal touches that reflect their French backgrounds.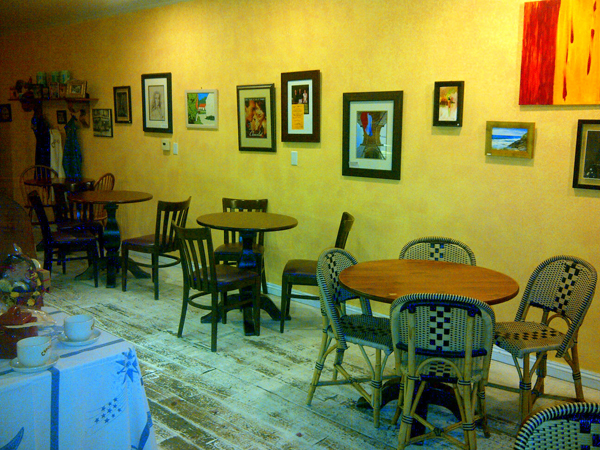 Coming to the United States from France when she was only 20, Sabrina Barthe wanted to learn English and the best way she knew how to do that was throw herself into the California culture. She became an au pair (nanny) and quickly picked up on the English language. Before she knew it, her 6 month trip to America turned permanent with a new life. She married her husband Hugo, a restaurant manager in Malibu, and started a family.

With many relatives in the restaurant business, it makes sense that she would follow and even marry someone with the same background, but Sabrina didn't want to lead the restaurant life. Baking was her passion, but it was just a hobby. When hours became long for Hugo and friends were pushing for Sabrina to sell her cakes, Hugo started tossing around the idea of opening their own place.

So, on a whim, with barely any money, no market plan and all the renovations and designing done themselves, they opened Chocolatine in Thousand Oaks. Without money to advertise, the location on busy Thousand Oaks Blvd. was going to have to advertise itself, and it did. Within 6 months, they were welcomed each morning with a line outside waiting for Chocolatine to open.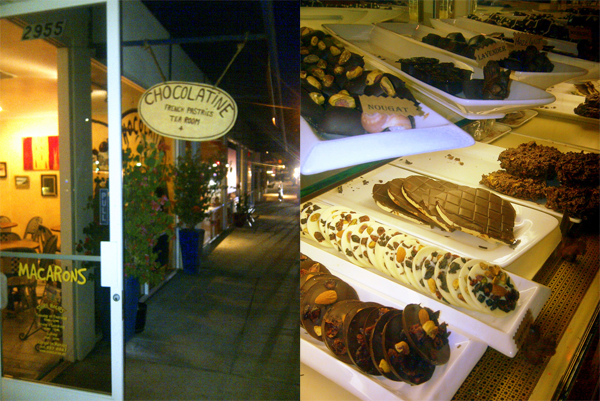 Staying true to herself and what she believed in, she refused to serve soda (even after being told they would never make it unless they sold coke) and for a long time, they didn't allow you to take anything to go. She wanted people to realize you don't need to be "on the go" all the time. She would tell customers, "You can sit down for 5 minutes and enjoy your coffee. Nothing is that important that you can't sit for just a few minutes." It allowed customers to put their lives into perspective and develop a new concept of time and enjoyment in their meals.
"You would never see any French people on the street carrying a coffee cup around. They sit down and drink it. You need to let your brain register what you're doing."
Customers were intrigued with this unique non-chain eatery and people continue to discover it everyday when they finally decide to stop after driving past it a million times. The "breath of fresh air" atmosphere with personal service that Chocolatine exudes, and high quality ingredients it provides, is very appealing and results in loyal customers. The couple really strive to broaden your palette by teaching the culture, food, and of course their chocolates to curious customers. Their fresh salads and quiche are very popular, but of course, the chocolates are too divine not to sample. To broaden your spectrum of chocolate flavors, check out the chocolates infused with lavender, chile, and Himalayan sea salt. You'll be quite surprised what you may like best. Yes, they know they aren't for everyone, but they will still encourage you to try. Chocolatine offers tons of other options for the basic chocolate fans, too. The solid chocolate Eiffel Tower replicas would win just about anyone over, and even be a clever way of sending your Valentine "to Paris!" Who knew it was only a mere drive away.....

While Sabrina is off at their commercial kitchen baking all day, Hugo is managing the store, and 7 years later, they are still going strong. Like every other business who went through the economic down turn, they make ends meet and provide for their four boys. They admit this isn't the job to make tons of money and the 12-14 hour days aren't easy, but it's something they love and that's what makes it worth it. There aren't too many businesses that give off the charm, like Chocolatine does, that all customers are "welcome to stay for hours." I had no idea that when I came into the store, I'd be leaving with a new outlook on something as simple as sitting down to eat and a greater found respect for the amount of work and passion Sabrina and Hugo put into their business they can be proud of. I'm confident customers that come and dine at their French eatery receive a much richer attitude that life isn't about how much you get for your money, but rather the time and quality you make of it.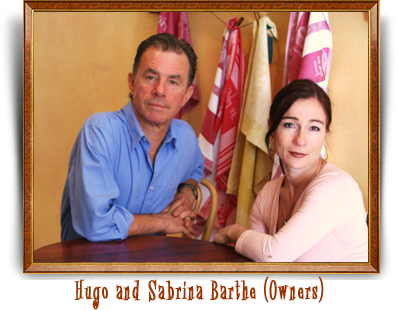 For more information on booking a private party or ordering a cake please go to www.Chocolatine.net
2955 East Thousand Oaks Blvd. Thousand Oaks, CA 91362 Telephone (805) 557-0561 Fax (805) 557-0689
Tuesday - Thursday: 8:30AM to 6PM Friday - Saturday: 8:30AM to 7:30PM
Sunday: 8:30AM to 6 PM
Closed Monday
Related Posts
Comments
No comments made yet. Be the first to submit a comment