3 minutes reading time
(594 words)
Cooking On Sunday's Can Help You Reach Your Weight Goals!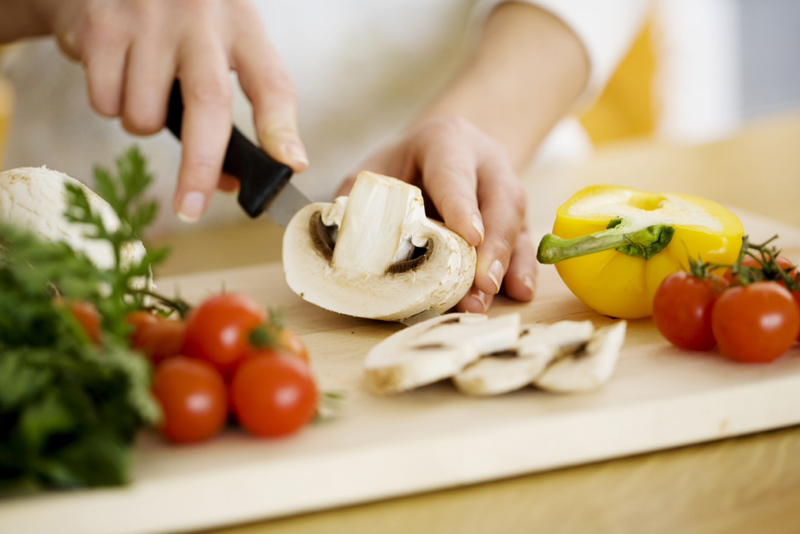 Our schedules for work, family and community it's leave us grabbing meals on the go, which can catch up with your waste-line over time. Carving out time on the weekends to par-cook foods to utilize throughout the week, can be a big help to your diet, and your budget!
Having a fridge and freezer loaded with healthy prepared vegetables, whole complex grains, and good quality proteins, mallows your u to pack lunches quickly and make dinner on the fly.
First step is to wash and prep veggies. Studies show that pre-chopped fruits and produce, that are kept on eye level on the fridge shelf encourages those products to be eaten more than chips and cookies from the pantry. I like to cook some broccoli, asparagus or cauliflower al denté to use for a snack or a quick lunch item. You can cut carrots for lunches (just add a few drops of water to the bag so they don't dry out). I like to put portions in snack sized zip locks so packing kids lunches is a snap. Buying frozen chopped onions makes dinner prep much quicker as well.
Prepping kale, Swiss chard or spinach by removing woody stems, washing, drying and storing in a bag with clean, dry paper towels, makes usage faster and extends their crisp life.
Make smoothie packs by pre-measure bags with bananas, spinach, apples, flax, chia seeds, cucumber, parsley or fresh chopped fruit for quick breakfasts that you can add a spoonful of nut butter or Greek yogurt to.
Pre cook whole grains such as quinoa, wheat berries, oatmeal, brown rice, farro or barley. Harvard School of Public Health wrote report stating that for every 1-ounce servings of whole grains ingested means a 5 percent risk of early death. Whole grains are rich in vitamins and minerals like vitamin E and magnesium as well as fiber. Cook, cool, and put into air tight containers or zip lock bags. Mark individual bags and store in a large marked bag labeled whole grains. Keep 2-3 on shelf and put the remainder in the freezer. At night, add vegetables, desired proteins, fresh herbs, spices or flavored vinegars for a quick, healthy meal.
Cooking different types of proteins such as ground turkey, hard boiled eggs, skinless chicken, flank steak (medium-rare), ground bison or bison steaks and hearty seafood such as shrimp, cod, halibut or salmon. Cool. Use a digital scale to portion out 3-4 ounce portions, or store and label dinner sized portions for your family. Mark clearly. Save some in fridge and store remainder in freezer.
Lunch choices can include using mason jars with heartier veggies on the bottom, tender greens on top. Add flavored vinegar and touch of healthy oils in the bottom of the jar or in a zip lock bag tucked at the top. Also, whole grain bowls, or moderate calorie wraps or pita, make an easy, portable healthy lunch when paired with fresh fruit.
Dinner ideas can be a romaine salad with flank steak, one ounce of grated parmesan, and mushrooms. An entree of Farro, fresh herbs, red pepper flakes, shredded chicken, and broccoli slaw can be ready in a matter of minutes. Add a fresh garden salad to include more nutrients to the dinner.
As needed throughout the week, rotate grains and protein out of the freezer into a holding container in your fridge. Allow them to thaw naturally over two days.
Using organizational tools can help you manage your schedule and still enjoy healthy meals. Enjoy!
Comments
No comments made yet. Be the first to submit a comment