5 minutes reading time
(934 words)
From 20s to 50s: How to age gracefully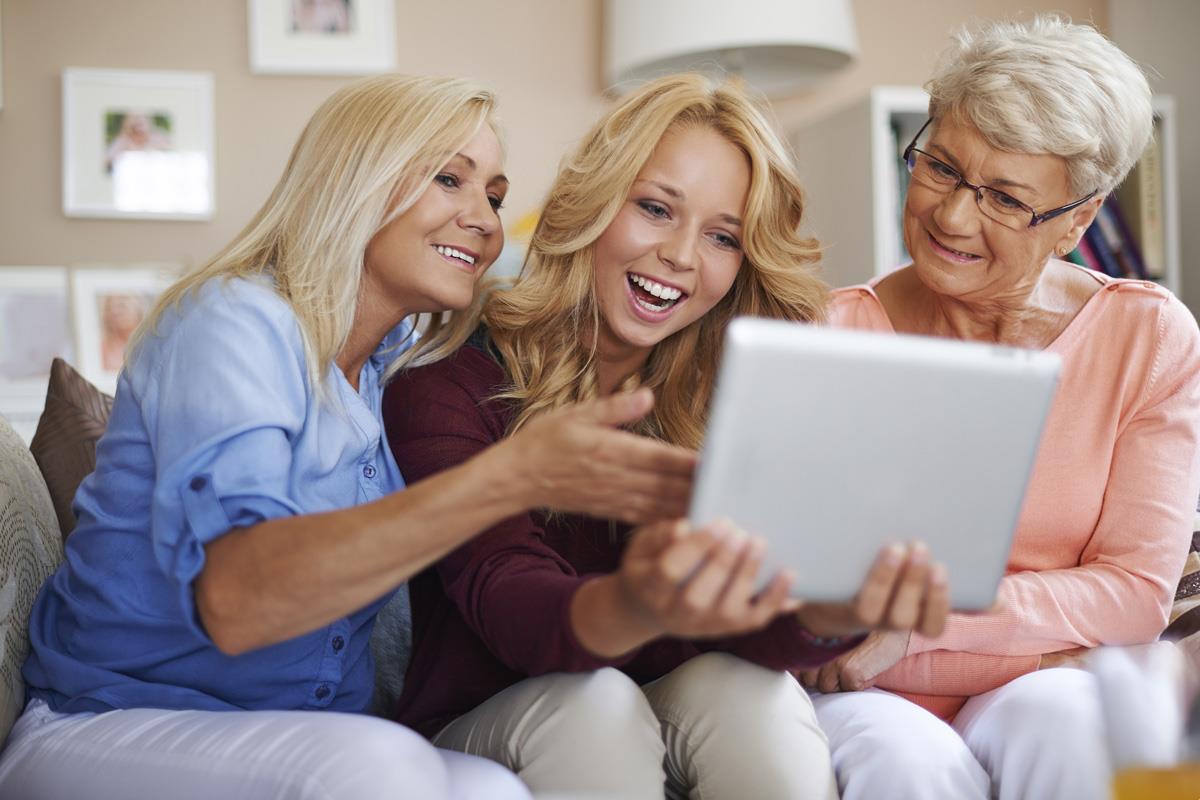 When you're constantly bombarded with messages and news about the latest anti-aging treatments and methods, it's easy to feel overwhelmed. How can you maintain a skincare routine when the rules seem to be ever-changing? It might be simpler than you think. By separating the hype from reality, you can come up with a core skincare routine to perfectly suit the skin you're in.
"As you age, your skin changes," says Dr. Jeanine Downie, board-certified dermatologist from Image Dermatology P.C. in Montclair New Jersey. "When it comes to supporting skin and its care, women (and men) need to understand that aging is complex, and it varies greatly by individual. Genetics, tanning and smoking also influence the health of your skin." She also noted that with skincare, there are a range of choices to consider, such as topicals, injectables, cosmetic treatments, surgery and even oral anti-aging skincare supplements. Additionally, Dr. Downie shares it's important to adjust your skin care routine throughout the years, what worked in your and twenties may not have your skin glowing into your thirties and beyond.
Many women don't know where to start. Meaning, what types of anti-aging skincare products might be right for them and what the choices are when it comes to anti-aging products.
She provides her tips for aging beautifully from your 20s to 50s and each decade in between:
20s: Preserve and protect. It's never too early to start aging prevention. Hectic schedules, late nights out and days spent on the beach can wreak havoc on your skin. This stress shows up in the form of dark circles, under-eye bags, and dull or puffy skin. Fine lines begin to creep up as early as your late 20s, so a quality skin care routine is key. Start with a glycolic acid based cleanser and an oil free moisturizer. Dr. Downie recommends a separate sunscreen with an SPF 30 or above, rain or shine, January through December, regardless of your ethnicity. Sunscreen only works if you reapply it every two hours, according to skincancer.org. Sun protection forms the foundation of any anti-aging skin-care plan, according to the American Academy of Dermatology and The Skin Cancer Foundation, as the sun's rays make our skin age more quickly - so regular use of daily sun protection is essential at all ages.
30s: Exfoliate.

Once you hit your 30s, your skin's natural exfoliation process begins to slow down. The growth factor in your skin also decreases. This means that you start to lose a teaspoon of collagen from your face every year by the time you are 30. Continue with your glycolic acid base cleanser. You also need an oil-free make up remover. Using an eye cream both day and night might help to increase moisture and suppleness around the eye area. Dr. Downie recommends a dual-pronged approach to help address some of the first signs of aging using topicals plus IMEDEEN Derma One, an anti-aging oral supplement that provides nutrients from within, ta
rgeted to the dermal skin layers where creams and lotions can't reach. This supports hydration and helps to create a radiant glow.
40s: Strengthen. As you enter your 40s, your estrogen levels begin to change, resulting in dryer and thinner skin. Anti-aging products and creams with ingredients like retinoids and peptides are must-haves and always make sure to apply sunblock. Moisturize with serums containing growth factors and hyaluronic acid. Exfoliate - use a gentle face cleansing brush to help get rid of dead skin cells. Be sure to extend your skin care down to your neck and décolleté (upper chest) area. There are specifically formulated products to soothe and ease discoloration in this area. While you work hard to care for your skin on the outside, add IMEDEEN Time Perfection. This age-adjusted anti-aging supplement formula helps reduce fine lines and wrinkles, so add it to your daily routine to nourish your skin from within. Nourishment from within supports the whole body, including the back of hands and upper chest.
50s: Beyond Hydration and Prevention. You should already be on a steady anti-aging regimen. As soon as you count 50 candles on your birthday cake, moisturizing should be your top skincare priority. Look for products with retinoids, peptides, alpha hydroxy and amino acids. You should be keeping vigilant with your sunscreen and moisturizers. You could always consider laser treatment surgery, Botox with filler or other non-invasive treatments. IMEDEEN Prime Renewal, the anti-aging skincare formula for women 50 and older, is a dietary supplement that helps to reduce the appearance of wrinkles and age spots as it protects and repairs the skin, stimulating collagen production, and is a convenient addition to your daily skin care regimen.
Most important, Dr. Downie reminds that true beauty comes from within, so embrace your age throughout your life. Try to avoid excessive sun exposure (and indoor tanning as these rays may accelerate skin aging,) moisturize daily and consider an anti-aging oral supplement. Exercise, eat healthy foods, don't forget to get enough sleep (it's called beauty rest for a reason) and if you smoke, stop.
Follow this guide and take steps to shift you skincare routine throughout the decades to feel as beautiful as you look - both inside and out.
In addition to Dr. Downie's dermatology practice, she is also a paid researcher for the IMEDEEN® product line. For more information about IMEDEEN® visit Imedeen.com.
These statements have not been evaluated by the Food & Drug Administration. These products are not intended to diagnose, treat, cure or prevent any disease.
Comments
No comments made yet. Be the first to submit a comment