7 minutes reading time
(1387 words)
The Weight of the World: 5 Simple Steps to Kick Scale Addiction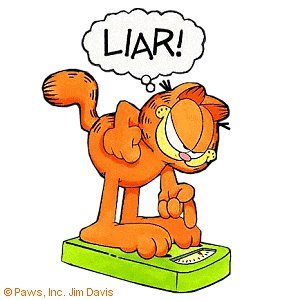 The Weight of the World: 5 Simple Steps to Kick Scale Addiction
Our society is obsessed with the scale. Every day we are bombarded with messages focusing on our weight- Lose Weight Now Ask Me How, Weight Watchers, The Biggest Loser, Medical Weight Loss Solutions- All branded and packaged in a slightly different manner yet conveying the same message; the lower your weight, the happier, more attractive, and more valuable you will be. In fact, we've never been more preoccupied with the scale and weight loss, yet our nation's obesity continues to rise. Why is that?
Our focus is on the wrong thing. It's focused on the number on the scale at any cost regardless of the means by which you get there. It's ridiculous really. The Lap Band and Gastric Bypass surgeries restrict or remove part of our normal & healthy vital working body parts that, by the way, God placed in us because we need them to perform a specific function. HCG Diets inject hormones into our bodies that are present and necessary during fetal development but when present in excess in adult bodies indicate testicular cancer, thyroid disease, and tumors. Fat-free, carb-free, protein-free… The Grapefruit Diet, The Cookie Diet, The Liquid Diet, The Blood Type Diet, The Cabbage Soup Diet, The Hollywood Diet… all diets eliminate major macronutrients required by our bodies for proper functioning, nutrition, and disease prevention.
The irony is that most claim they want to "lose weight" in the name of health. But, if this were true, they wouldn't subject their bodies to such cruel and unusual punishment that is clearly more damaging to health than good. It's an addiction.
Could you imagine if people treated their pets the same way they treat their body? Pet owners injecting their animals with hormones, denying them of nutritious food, surgically stapling their stomach so they won't eat so much? Sounds absurd doesn't it? PETA would come unglued, as would any person with half a conscience because intuition tells you it's unhealthy.
The scale is just the measurement of earth's gravity on your body. So why do we put so much weight (pun intended) in the number displayed back to us on our scales? The real reason for this scale addiction is because people see their value as a person reflected in that number.
If you get one thing out of this article, let it be this: The scale does not determine if you are attractive or not. The scale does not determine if you are a valuable person or not. The scale does not determine if you are loved or not. You are a beautiful person created by God and loved by God no matter what the scale says!
"It's never been true, not anywhere at anytime, that the value of a soul, of a human spirit is dependent on a number on a scale."
~Geneen Roth
It's sad to me that the scale is all too often used as a judgment tool to label yourself as a good person or a bad person depending on what the number tells you that particular day. It becomes the barometer that tells you whether your day will be a happy day or an angry day. The scale is an addiction that is controlling your life. Stop it!
Your weight fluctuates throughout the day, even by the hour. So does that mean that you are a more valuable person when you weigh yourself stark naked at 5 am after fasting and emptying your bladder & bowels of all their contents so you weigh the least you'll weigh all day? Likewise, are you more valuable when you are an infant because you only weigh 7 pounds? Does that really and truly make you a more lovable person? A more healthy person? A more valuable person?
In an article titled "Attention Scale Addicts", Jason Seib uses these examples to show us how unrealistic it is to put all our value of self in the number on a scale:
-"If a woman or man is attractive, would they also be attractive on Jupiter? They would weigh a lot more there. Would they somehow be much hotter on the moon due to weighing much less?
-Can you imagine answering the door when a blind date arrives and having them greet you with, "Wow! You might actually be hot! Can you step on this scale so I can know for sure?
-When I was a teenage boy trolling the mall in American Suburbia, we didn't carry scales to weigh the young girls we drooled over. We were capable of acting like complete idiots without need of such tools.
-A new female client, 5 feet 5 inches tall, recently told me that she believed her ideal weight to be 115 lbs. I asked her if she wanted to qualify that vision with anymore information and she said no. So I clarified for her that what she was saying was essentially that all women who are 5 feet 5 inches tall and weigh 115 lbs have great bodies. Of course that is utter nonesense. There are, without question, very many women with those numbers that absolutely do not have great bodies. It seems even more absurd if you apply the same logic to men. Would anyone ever assume that all men look great at 5 feet 11 inches and 180 lbs? Dear God, No! Think chicken legs and pot belly.
-Most of us have been in love at some point. Remember the beginning? Remember when your love interest was so smitten with you that they barely touched the ground when they walked? Did they know what you weighed? Nope."
Scale Addiction Solution:
Here are 5 simple solutions to help you break your scale addiction while driving you towards a healthier and leaner body:
1. Stop weighing yourself. Seriously, stop! Throw the scale away if you have to. What moves the number on the scale isn't the simple act of standing on the scale. So stop standing on the scale! Your weight doesn't matter! Your lifestyle will ultimately determine if you are healthy or not.
You don't need a scale to tell you that you're not exercising as you should and you're not eating your vegetables. Your tight pants will tell you that. You don't need a scale to tell you if you're firm or flabby. Just look in the mirror. Two people of equal weight and height can have a completely different body fat ratio, wear a 4 size difference in jeans, and have a difference of 10 inches around the waist. Weight is irrelevant.
Instead, take circumference measurements. This is a more accurate indicator of true body composition changes. Better yet, use your clothes as your measuring tape. Your pants never lie!
2. Eat clean. Understand that your body is designed to eat whole foods; foods that are closest to their natural state as possible. Foods that do not come in crinkly packages, 100 calorie packs, or from a drive-thru. Real food. Fresh organic meats, lots of organic vegetables, seasonal fruits, coconut oil, and purified water.
3. Exercise vigorously. Resistance train. Circuit train. Include your family. Have fun. 30-60 minutes most days of the week.
4. Simplify your life. Don't obsess over what you will eat or wear. Life is too short to fixate on counting calories, weighing yourself every single day, and losing sleep over the stress of it all. This does not mean that you now have a license to be reckless & foolish. This simply allows you the freedom to enjoy the natural, wholesome foods that God provided us in the company of our dear friends and family without the tiresome burden of continual tabulations. While our bodies are complex machines, they function best on the simplest elements; quality food, water, exercise, and rest.
5. Give thanks for your body. You have been given a wonderfully miraculous body that does more in one minute than you could ever imagine. Show your gratitude by respecting your body and taking care of it.
You are God's treasured and valuable creation. No number on the scale can change that. Your weight does not define you. Stop obsessing over a number and start focusing on what you can contribute to the lives of others by being the best that you can be.
Comments
1
Useful info. Fortunate me I found your site by accident, and I'm stunned why this accident didn't
took place in advance! I bookmarked it.
Useful info. Fortunate me I found your site by accident, and I'm stunned why this accident didn't took place in advance! I bookmarked it.