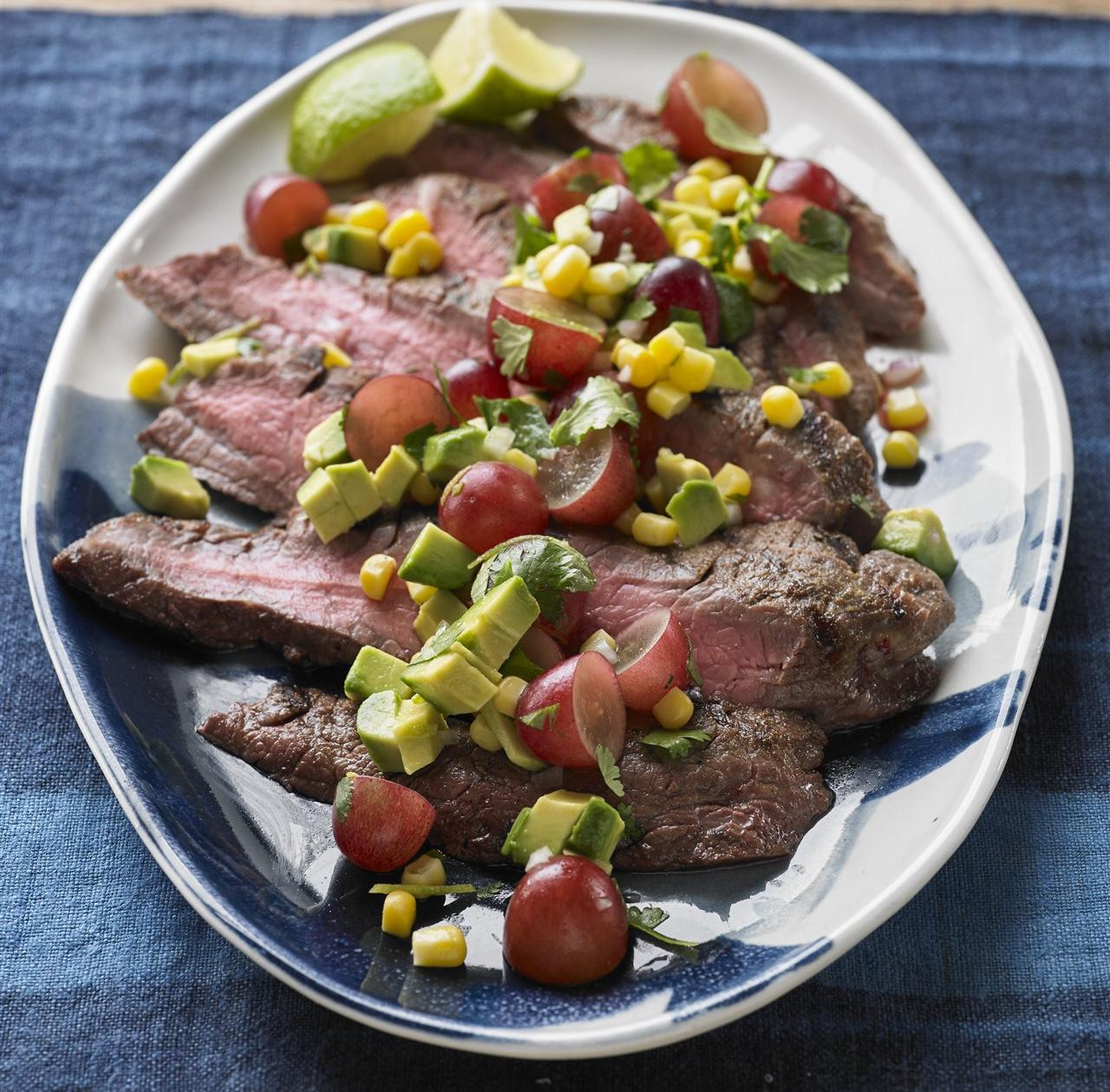 It's summertime, and temperatures are on the rise. Whether relaxing at the pool, cheering for a favorite team or just hanging out with family and friends, keeping cool is at the top of the list. Nothing fancy needed — with a hat or cap to keep the sun away from the eyes, an umbrella for a bit of shade and a cold bunch of California grapes straight from the fridge or cooler, it is easy to take the sizzle out of hot summer days.

When it's time to entertain, the grill can be a host's best friend by making it a breeze to cook and relax outside at the same time. Grilled Flank Steak with Southwest Corn and Grape Salad is guaranteed to please the senses with its tasty flavors; beautiful color medley from red and green grapes, avocado and corn; and variety of pleasing textures.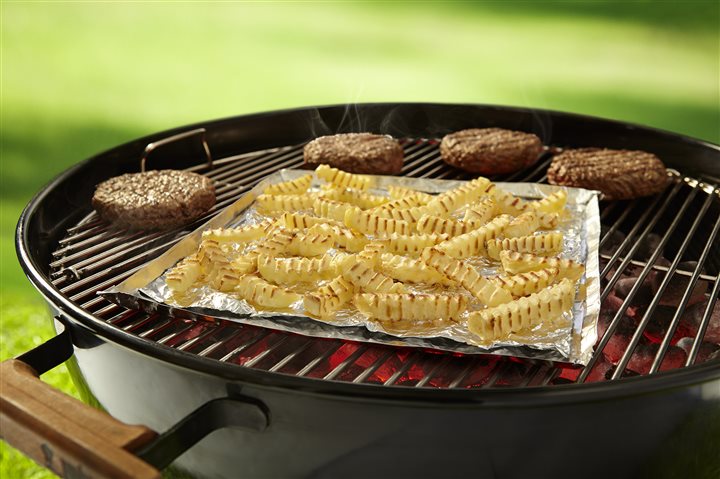 What image does the word "grilling" bring to mind? Do you envision thick, juicy burgers or steaks? What about sauce-slathered chicken breasts sizzling over coals? Cooking out is one of the great joys of warm weather, but if you leave side dishes out of your grilling plans - or stick with cold sides like salads - you're missing out on some great flavors.