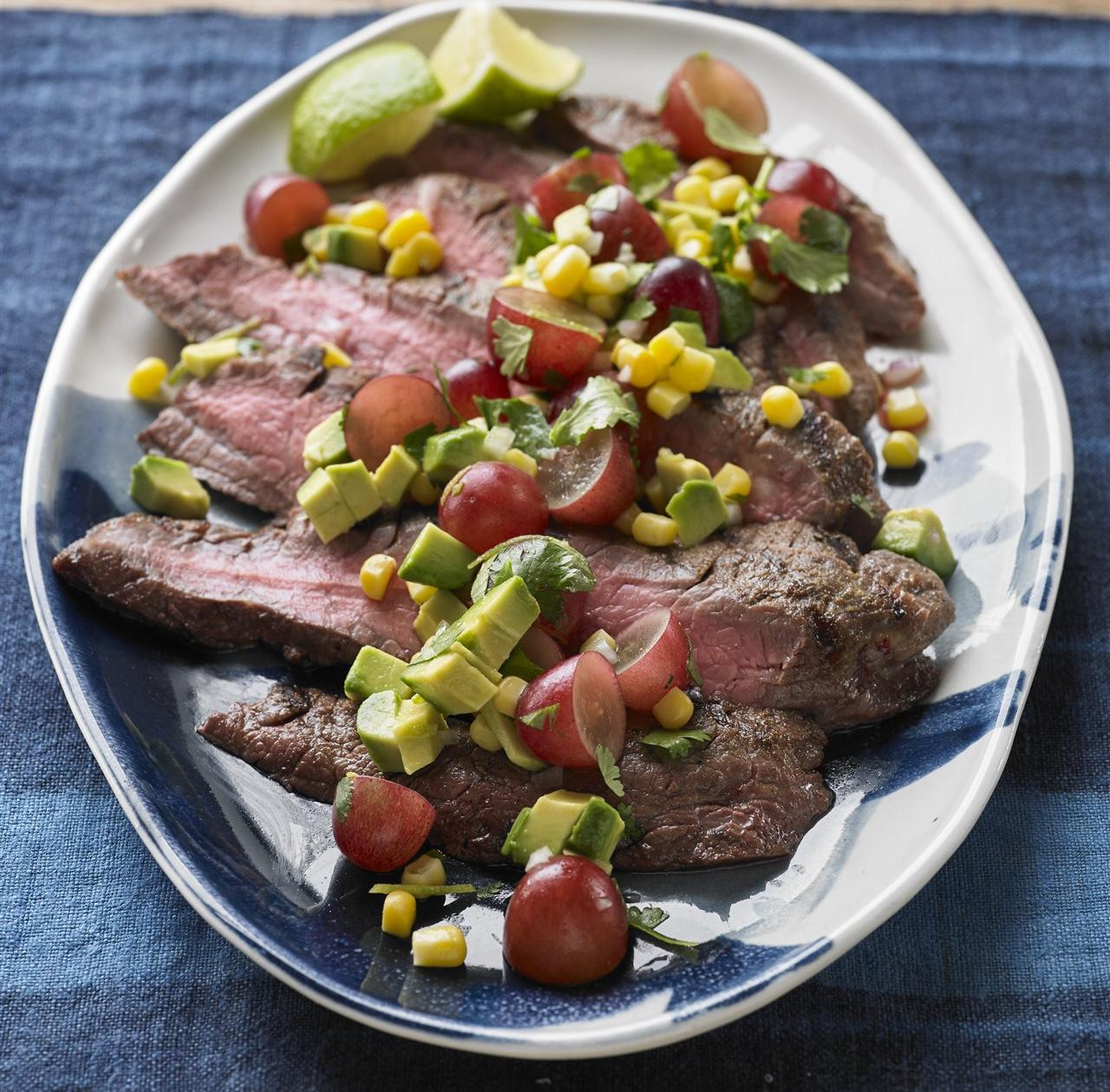 It's summertime, and temperatures are on the rise. Whether relaxing at the pool, cheering for a favorite team or just hanging out with family and friends, keeping cool is at the top of the list. Nothing fancy needed — with a hat or cap to keep the sun away from the eyes, an umbrella for a bit of shade and a cold bunch of California grapes straight from the fridge or cooler, it is easy to take the sizzle out of hot summer days.

When it's time to entertain, the grill can be a host's best friend by making it a breeze to cook and relax outside at the same time. Grilled Flank Steak with Southwest Corn and Grape Salad is guaranteed to please the senses with its tasty flavors; beautiful color medley from red and green grapes, avocado and corn; and variety of pleasing textures.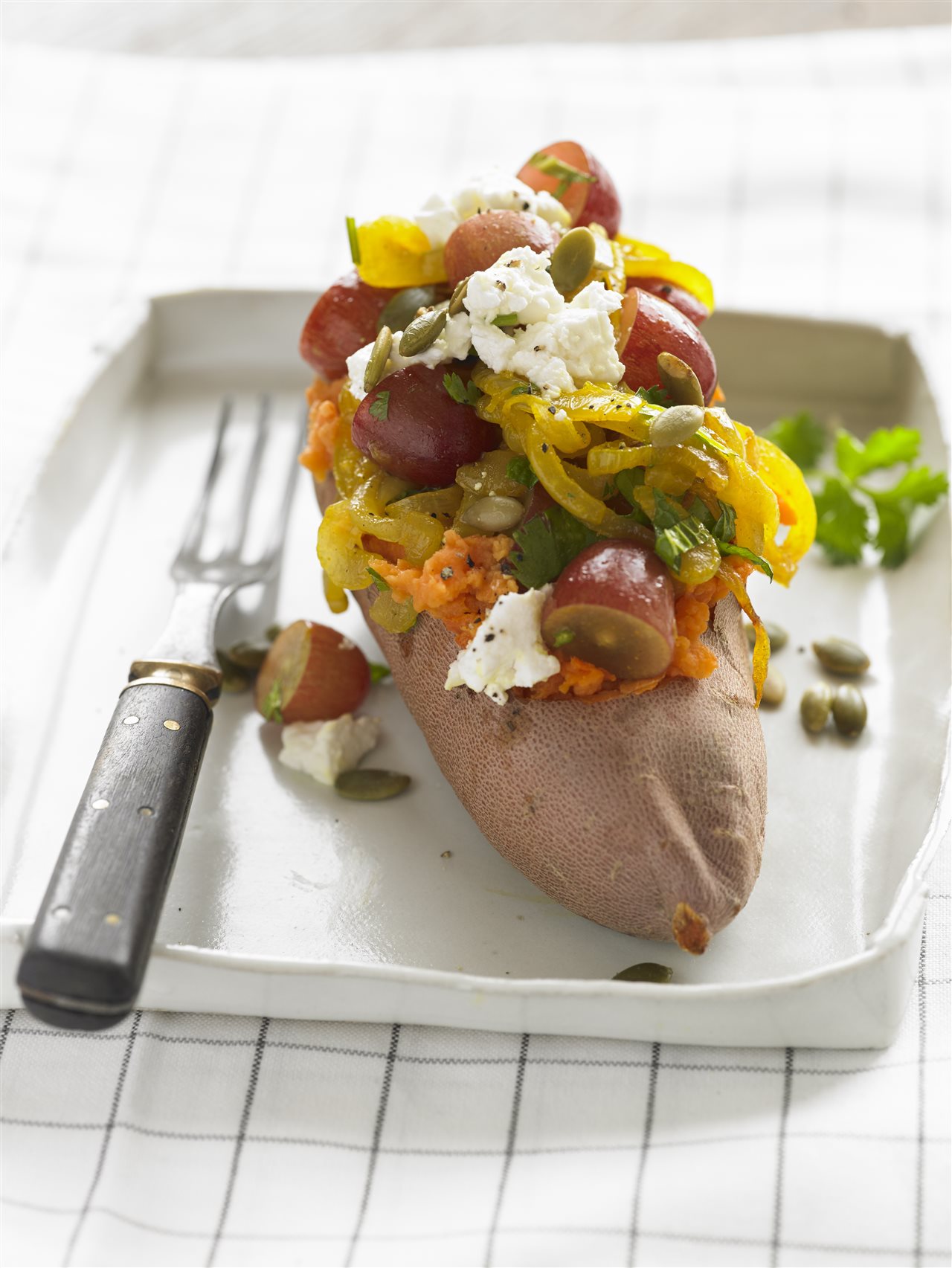 Fall feels like a new year - new classes in school, new friends and new activities. It's the perfect time for new meal ideas too! Put a new spin on family dinner favorites by adding unexpected ingredients such as California grapes. Change to a different pasta shape, sauce or cheese to create a new dish. Go meatless or vegetarian one night a week for a new dinner option. Remember to plan and shop ahead to help save time. When making a shopping list, be sure to include California grapes; not only are they a quick and perfect snack or easy side dish, but they're also a versatile ingredient.