2 minutes reading time
(420 words)
Artist Interview- WAV Resident Luce Patricolo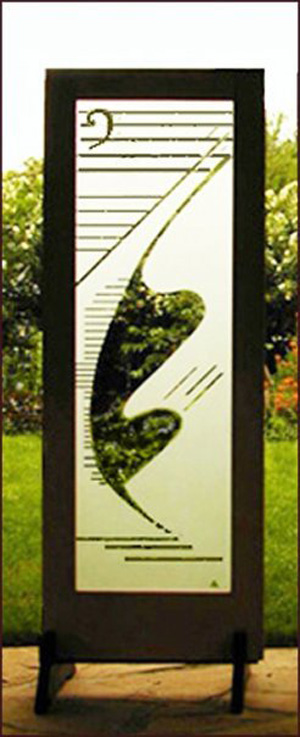 Luce Patricolo, the Glass Alchemist
My interview with Luce Patricolo was unfortunately held to phone conversation and email. But I could tell from the brief communication, that Luce was an individual full of passion and life. When speaking of the WAV, Luce's passion is felt though the computer screen. "The WAV's intent and Chris Velasco's dream is to keep artists in Ventura who have all but been driven away by lack of affordability, vanished endowments for the arts, and virtual risk of extinction within our current society. Raising the consciousness of Americans that art is essential to humanity and the feeding of ones soul. Where Europe has always been aware of the worth and contribution of the artists role in society, America, I feel is in need of an awakening of its value".
Luce Patricolo, the Glass Alchemist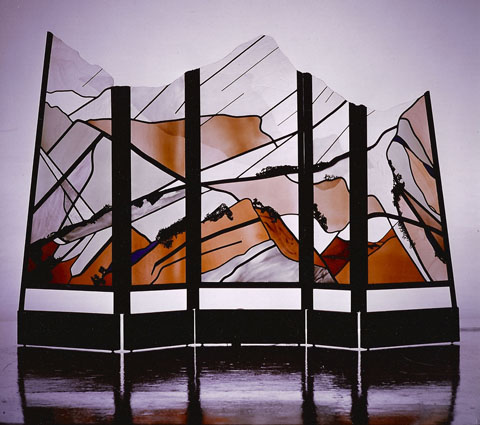 Luce credits her talent to being able to "look beyond what meets the eye". Her "motivation is to transform the ordinary into extraordinary and most importantly in instilling in a viewer the means of seeing visual concepts stripped of their mundane representational form to their most minimalist form of expression, which I believe allows the viewer to participate". Though I only viewed Luce's artwork online, her description of the impression she wants viewers to have has me lusting to witness it in person. "My art is not stagnant but plays upon elements within life which might otherwise be taken for granted, unseen or over looked, rather then a constant reminder that every living thing is made of pure energy".
As I stated, our interview was unfortunately not in person. Luce will be leaving out of state, but I hope to meet up with her and view her work upon her return. Her work can be viewed at her studio at the WAV or online at www.glassalchemy.com. Luce however did end the interview with encouraging words, "If there were one message I'd like to convey it would be to encourage the reemergence of individual patrons to invest in art. California has always been known as the most innovative trend setter of our nation. Ventura County now has WAV, the first all green sustainable structure dedicated to supporting the arts. Now that is not only a statement, but a movement Ventura can be proud of". With those words being said, I would agree that Ventura has the potential to be ground zero for a twenty-first century emergence of the arts. A new awakening, a new renaissance for our age.
Related Posts
Comments
No comments made yet. Be the first to submit a comment