2 minutes reading time
(447 words)
#TBM Artist Interview: WAV Artist Sarah Roberts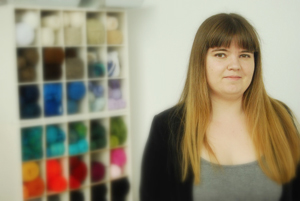 #Throw Back Mondays

(originally posted 8/22/10)
Originally, Sarah Roberts, 28, set out to pursue a career in photography. She had always been interested in the arts, working as a part time employee to a local theater production company, but it was not until after she had completed her time at Shoreline college studying photography, that her true passion for design unveiled itself.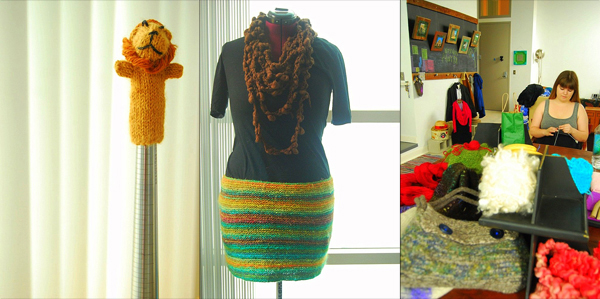 Sarah first began with standard textile work, working primarily with yarns, banana silk and torn fabrics. Sarah explains that she quickly picked up hand knitting and felting after only a few short weeks and after becoming familiar with basic design and technique, her inspiration set in. " It was the ornamental layered look and African themes that first sparked my creativity" she explains. By blending different colored yarns, silks, wools and fabrics together, she has handmade a knitted collection of layered scarves, woven handbags, and even floor length dresses. I could not help but notice the piece she was wearing around her neck, it was hand knitted, triple layered and multicolored, "I am wearing one of my favorite pieces," she explains "It can be worn as either a scarf or a necklace, I am all about functionality, everything has a decorative purpose, it's ready to wear." However, what makes Sarah's designs truly beautiful is her method of freelance design; each piece is individually handmade without any use of patterns. When I ask if she would maintain this method of design once she expands her company she simply replies, " I would love to expand my line, but one thing I do not care for is mass production, I love the uniqueness of individual pieces." With the passion and time she puts forth into each and every piece, it is clear that each piece exudes quality, individualism, and care.
Aside from her work with fabric textiles, she has also began work on a line of jewelry, working primarily with sterling silver. She pulls out a beautiful silver necklace brushed with turquoise gems, " I took a few classes in metal welding, but for the most part I am self taught" she explains. Although Sarah admits that she does enjoy working with metals, she maintains that her main focus lies in knitting and felting.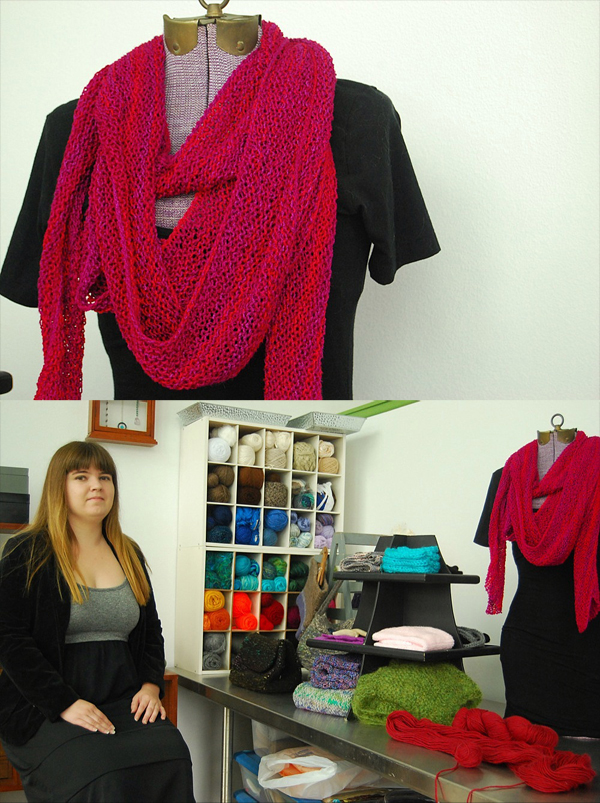 Sarah concedes that she is still just getting her footing in the world of design, she is working a few days a week on her collections and selling mostly out of her studio. She would love to create a name for herself eventually, but for now she simply enjoys the creative process, and expressing and perfecting her gift for design.
Comments
No comments made yet. Be the first to submit a comment