4 minutes reading time
(832 words)
ArtWalk Ventura, July 18-19, takes an International Flare by Bringing "Havana to Ventura" to Ventura's historic Downtown and Westside Cultural District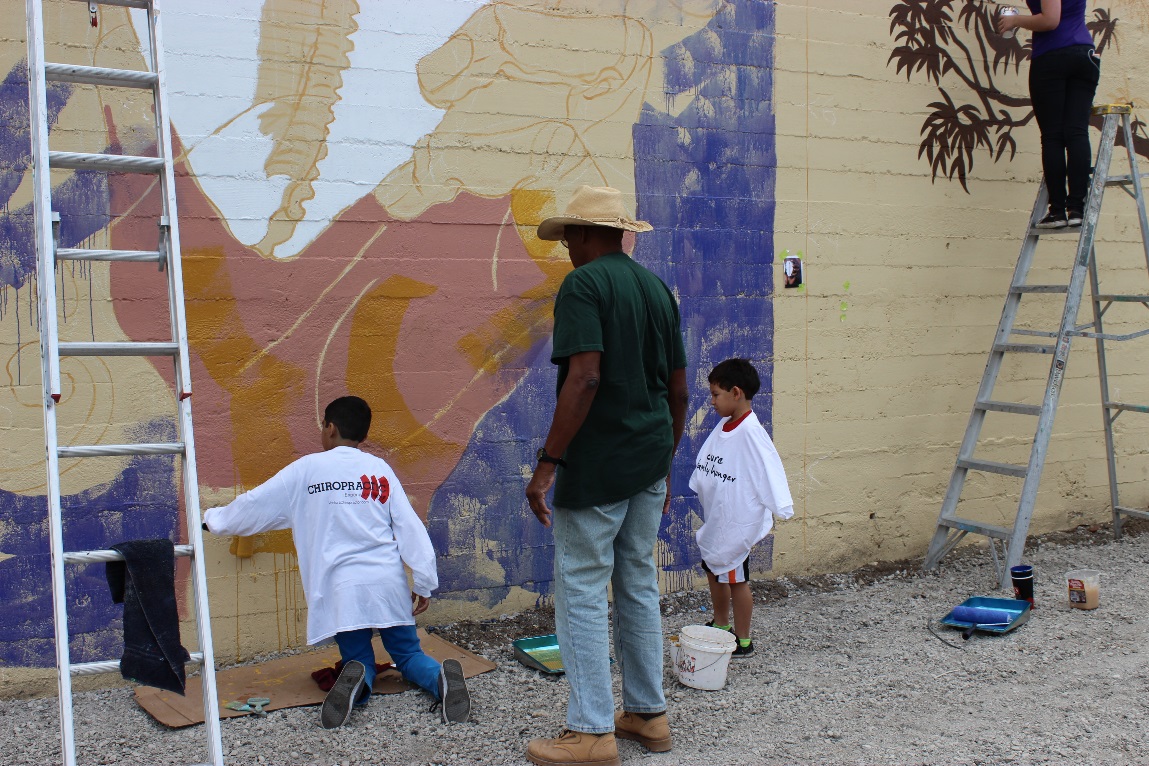 VENTURA, CA – The streets of the city of Ventura's historic Downtown and Westside Cultural District will transform into a mecca of artistic expression, and bring Cuban culture and history during the 22nd ArtWalk Ventura the weekend of July 18-19th.
ArtWalk will present something unique this year by bringing "From Havana to Ventura," which is an inspiring tale about abiding friendship, torn barriers, artistic collaboration, determination, and a series of special events and exhibits, including a collaborative public mural.

Endearingly labeled, "the Cubans," ArtWalk will welcome renowned Cuban sculptor and painter, Pedro Pulido and Cuban historian Victor Pina, a former aeronautical engineer. Both are Cuban creatives who have built a close relationship with prominent artists in Ventura resulting in their upcoming visit and participation in ArtWalk. Pina and Pulido's days will be chock-full of activities, recognitions, events and fun. The "Havana to Ventura Mural Project," is a highly anticipated artistic collaboration between local muralist MB Hanrahan and visiting artist, Pulido. The mural will reflect the styles of both community painters, and contain elements shared by both Ventura and Cuban culture – dancing, music, car culture, the ocean and nature. The mural will be painted with acrylic paint, on concrete, under the direction of the two lead artists, along with art students and community volunteers. The mural will be painted at 50 W. Main Street and visible from Main Street, under the generous sponsorship of the building owner, Josh Addison and the Addison family. Vita Art Center will be a hosting two, weeklong mural workshops, starting June 29, through its Summer Teen Program, which will be a great opportunity for young aspiring artists to work on a large-scale public art project in Ventura County. Student participation is encouraged as they will gain hands-on mural painting training, and be guided through every step of the mural process.

"We are very excited for our month-long stay in California and bringing Havana to Ventura," said Pina. "It's an honor to deliver the Cuban art culture and history to such an artistic community like Ventura. Both Pedro and I are looking forward to seeing everyone at ArtWalk." ArtWalk is a free, self-guided tour of more than two dozen high-end art galleries, pop-up stores and studios, as well as the return of 15 PODS® Containers transformed into mini art galleries. The PODS Containers were generously provided by PODS of Tri-Counties owner Steve Yapp. Attendees also may take advantage of the free shuttle service, which connects venues along Ventura Avenue and Main Street.

The two-day Southern California art tradition will highlight the diverse works of more than 500 regional artists, exhibiting paintings to sculpture to performance art. This year's Artist of Distinction is Michele Chapin of Stonework Studios, one of Ventura's most prominent and longstanding art establishments. Attendees are invited to "taste their way through ArtWalk" by purchasing a locally handcrafted bowl to sample food at participating restaurants. Off Ventura Avenue, the Bell Arts Factory and its year-round studios will host a street scene, featuring live music and food court. In addition, Vita Art Center will also exhibit a collection called "Art of the Masters" that consists of works by Salvador Dali, Francisco Goya, Marc Chagall, Ben Shan, Carlisle Cooper, Morris Gaylord Broderson, John Hubbard Rich, among others. "We're thrilled with the growth ArtWalk Ventura has experienced over the past two decades, and especially excited for the Havana to Ventura artistic collaboration," said Mary Perez, ArtWalk Ventura organizer and owner of Vita Art Center. "It'll be a nice spin to see two artistic worlds collide. By bringing in hundreds of regional artists to participate, this event is a great testament to the diverse talents Ventura County artists have to offer and has established itself as a leading arts community of California." For more information about ArtWalk Ventura, visit http://artwalkventura.org.
ArtWalk Ventura Event Listings:
Havana to Ventura Mural Project
When: Wednesday, July 1 – Sunday, July 19
Location: Downtown Ventura, 50 W. Main St, Ventura, Calif. 93001
Cost: Free
Havana to Ventura Mural Project Workshop
When: Week 1: Monday June 29 – Friday, July 3 from 9 a.m. – 12 p.m.
Week 2: Monday, July 6 – Friday, July 10 from 9 a.m. – 12 p.m.
Where: Vita Art Center, 432 N Ventura Ave, Ventura, Calif. 93001
Cost: $120/week, scholarships available. 18 and over volunteers welcome
ArtWalk Ventura
When: Saturday, July 18, noon – 8 p.m. and Sunday, July 19, noon - 6 p.m.
Where: Ventura's Historic Downtown and Westside Cultural District
About ArtWalk Ventura
ArtWalk Ventura is a free, self-guided tour of dozens of galleries, studios and pop-up venues in Ventura's historic Downtown and Westside Cultural District that features the work of the finest regional artists, drawing cultural tourists from all over. The event is now run by an all-volunteer group which has added new life to the event. For more information about ArtWalk Ventura, visit http://artwalkventura.org
Comments
No comments made yet. Be the first to submit a comment